(Top Five Wednesday was created by
GingerReadsLainey
. Find out more at the
Goodreads group
!)
It's almost Halloween, and after discussing spooky book covers yeterday it's the perfect time to be discussing spooky settings. These are settings I love both reading and watching.
5) Basements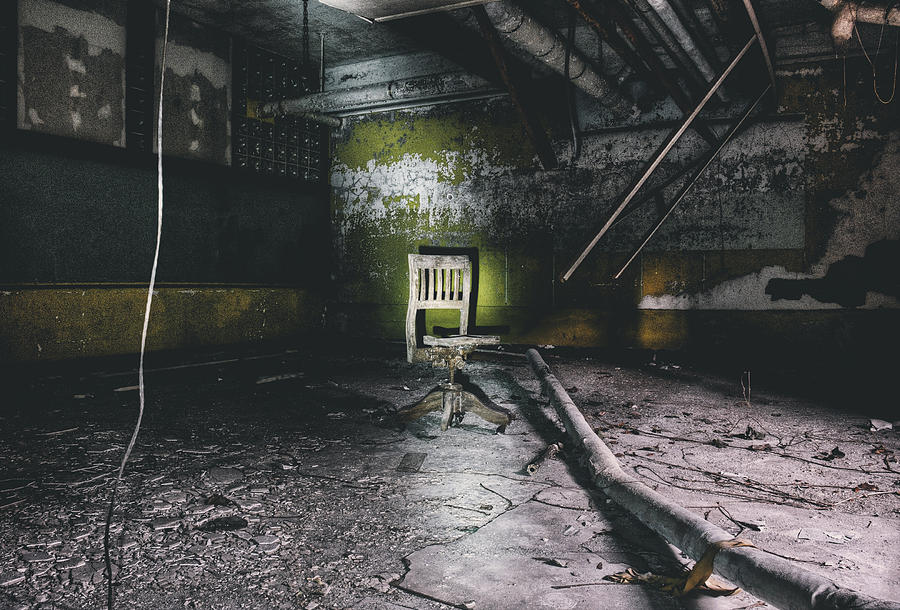 I've only put basements so low on the list because they can be lovely places too: all of the coolest YA kids have bedrooms in basements, so not all of them are terrifying. But when you cast your mind back to Thaddeus, the baby who lived in the basement in season one of 'American Horror Story', they become places that conceal ugly truths.
4) Graveyards
Maybe because of how obvious this one is, it isn't as scary, but you have to admit that there's something spine-tingling about walking near a graveyard at night. I haven't read Neil Gaiman's 'The Graveyard Book' yet, but that's definitely a priority.
3) Hotels
This is mostly because of the 'Hotel' season of 'American Horror Story', but if you think about it, having that many rooms and that many strangers in one building is a recipe for disaster. Every time I stay in a hotel now I freak out a little bit, and I always make sure to put the catch down on the door before bed.
2) The woods
With the roots underfoot being major trip hazards, I find that the adrenaline always races when you're reading a scene set in the woods, whether that's late at night or in broad daylight. In 'The 5th Wave' by Rick Yancey, Cassie needs to flee from the scene of a crime, which is a very tense segment set is some menacing woods, but my favourite story with spooky woods has to be one of the short stories I read in
'Vampires: The Recent Undead'
, in which a group of boys discover a secret village in the nearby forest...
1) Abandoned government facilities
I've always been fascinated by images taken inside abandoned
hospitals
and
prisons
, which was helped by the fact that - until it was demolished a couple of years ago - there was one a five minute drive down the road from me. I'm always going to regret not exploring in there, but I was far too frightened!
I loved Asylum, the second season of 'American Horror Story', purely for the setting, but I've also loved books like
'The Walls Around Us'
by Nova Ren Suma and
'You Were Here'
by Cori McCarthy, which have featured very intense descriptions of abandoned buildings.
I hope you enjoyed this Top Five Wednesday! What spooky settings do you like to read, and are they the same as the ones you like to see on screen?