Yesterday me and Anya (
@awfullotofbooks
) went on an exciting adventure to Bath Children's Literature Festival.
And
we
met
LUCY SAXON and SARAH J. MAAS!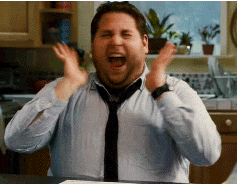 I was meant to meet Sarah at MCM last year, but I was called in to work at the last minute.
As someone who
absolutely loved
'A Court of Thorns and Roses' but hasn't read the sequel (or even started the Throne of Glass series - I KNOW, THE SHAME!) I felt a little bit like an outsider, especially when I saw the amount of people that had their bookmarks halfway through 'Empire of Storms', but I still had a lot of fun. Sarah was in conversation with Lucy, author of 'Take Back The Skies', and the things they chatted about were both inspiring and hilarious.
Here are 5 things I learnt from Sarah J. Maas at the event:
She's actually a vampire, whose "default setting is sloth"Lucy asked when Sarah found time to sleep, juggling writing two best-selling (and super chunky) series of books, and Sarah gave all the credit to her publisher for planning her life way in advance with all of her deadlines, saying she was a "profoundly lazy person" who just wanted to "lie on the couch and eat cheetoes and cookie dough and binge watch shows".

She got the inspiration for the Throne of Glass series while watching Cinderella

While watching Cinderella fleeing from the ball and the King's Guard chasing her down, Sarah asked herself "What if Cinderella had really doen something to merit that kind of response? What is Cinderella was an assassin?". Talking of which...
She's a massive Disney nerdWhen asked what her favourite Disney film was, she listed: The Little Mermaid (because it's the first film that she can vividly remember watching), Beauty and the Beast (hence A Court of Thorns and Roses being a retelling!), Sleeping Beauty (the best artistically), Lilo and Stitch (for doing the sister thing before Frozen), Robin Hood ("I will admit, I'm one of the people who had a crush on Robin Hood - that smirk!"), claiming that her current favourite is Mulan, and the last time she watched it she "slid on to the floor, sobbing and ripping at my hair. I've never cried so hard".
As well as being a Disney nerd, Sarah counts herself as part of the 'Outlander' and 'The 100' fandoms.
She was excited to share that one of the producers and writers of 'The 100' AND the director of the 'Outlander' wedding episode are both involved in the 'Throne of Glass' TV adaptation, and the only thing she demanded was that there were "as many women working on the show as possible" to tell the story as she intended it.
She's also really inspired by Buffy, Sailor Moon and Scarlett O'Hara

The reason Sarah wanted to write a book focused on a strong female character was because it was a "darker time for strong female heroine types" when she was growing up, and she found herself clinging to those characters that represented the fact that you didn't need to be a girly girl OR a tomboy - you could be both!
The official pitch for all of her books is "sad things happen... shirtless men"Oh, and on the topic of shirtless men, her favourite hot guy to write in the Throne of Glass series is Rowan ("The second Rowan walking into my head... Oh, goddammit.") and in the ACOTAR series it's Rhys ("I love Rhys, Rhys is... Oh my god. [...] He walked out of the darkness and I realised, Oh snap! This story that I thought was about these two characters... It's actually about her and him!").

I almost forgot the most important fact Sarah shared at the event, which was:

Fleetfoot is the only guaranteed survivor in Throne of Glass!When asked what the hardest death was for her to write, Sarah explained that there was an unnamed dog killed in 'Throne of Glass' and she always wants to tell people that the most difficult was "the anonymous dog". "Even if the whole world ends, Fleetfoot will rise up," she joked, before wondering aloud if she should write 'The Fleetfoot Files' in ten years time - the entire story of Throne of Glass told from the dog's perspective.