With only two installments of my This Modern Love post series left, I've been procrastinating this one.
Q5. Write a letter to a crush
There is only one man in the world that I could possibly considering writing about, and his name is Geoff Wigington. Guitarist of Waterparks, Pokemon-obsessive, absolutely freaking adorable. Just look at this face. Seriously, just look at it.
That's a nice face, isn't it?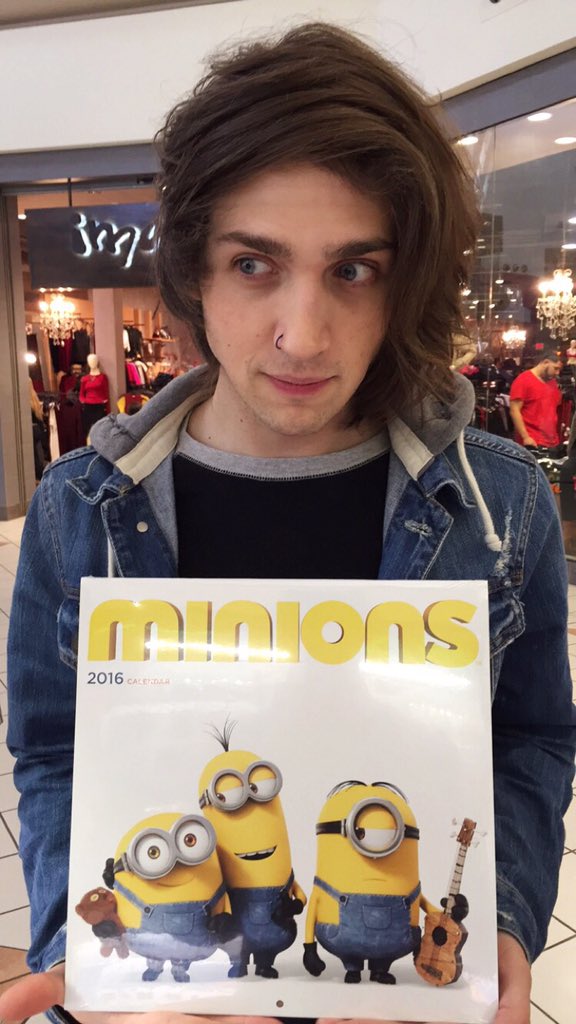 (A really nice face...)
So I have decided to write this letter to my crush... entirely using Waterparks puns.
(There's something wrong with me, why am I putting myself through this, why am I PUBLISHING THIS ON THE INTERNET?!)
Buckle up, you're about to read something really special.
Geoff,
My cheeks are Pink as I'm writing you this letter to tell you how much I Crave you. I am completely Stupid For You and how Fantastic you are. I know you aren't Royal, but you make me Dizzy and completely Powerless.
It makes me Mad All The Time when people act like Awsten's the only member of the band. All three of you Gloom Boys are as important as each other, and you're going to go down in American History when your album that was Made in America is a bestseller this Christmas. You wear No Capes but you're all superheroes to me, and you're going to fly with this band and Take Her To The Moon.
If I knew where you lived I'd come to your Territory, following the Night Maps. If you found me I'd say I Was Hiding Under Your Porch Because I Love You, and the police might ask me 21 Questions and use a Little Violence but at least I'd get to fly over and have some fun Airplane Conversations with people who were trying to Stay Awake on their way to Hawaii.
I know you're going to get a brand New Wave of fans, but I'll Always Be Around. I'm a Natural Blue, but at the moment my hair is dyed Plum Island, so keep an eye out for me next time you play shows in the UK. If you come in the spring I might even buy you an Easter Egg!
I Double Dare you and your Bones of '92 to shine a Black Light on my feelings and how They All Float, getting me flustered while I listen to Cluster (which should have gone Silver by now).
Alyce
Oh yeah, that's every single Waterparks song title ever.
Even the goddamned unreleased ones.
Tell me this isn't the tightest shit you've ever seen.
(This might be the most ridiculous thing I've ever done. It's so creepy. Why do they have song titles that are only applicable in a stalkerish way? WHY DID I THINK THIS WAS A GOOD IDEA?!)
I'm going to go and curl up in a ball and pretend this didn't happen - see you tomorrow!