A lot happened last week: two of my closest friends now have a baby, so I was catsitting for them while they were in the hospital, and it was my 21st birthday. That means some of this news might have occurred slightly before the 24th of April - there wasn't much time for editing before I posted it!
The publishing world:
Check out the new releases that have made their way into the world:
Just the one
cover reveal
this week:
In
other news
:
The music world:
I could only find one
new release
:
Some long-awaited new music:
Of Mice and Men are 'Unbreakable', even without Austin Carlile:
Highly Suspect have released the official video for 'Little One':
All Time Low have admitted that they're the 'Life of the Party':
Trace Cyrus has released his first solo song, and I have NO IDEA WHY:
While Fall Out Boy have kinda started sounding like Waterparks. Odd...:
There were also new releases from
Gorillaz
,
The Winter Passing
,
Papa Roach
,
The Flatliners
,
SHVPES
,
blink-182
,
Imagine Dragons
,
OneRepublic
,
Blaenavon
,
Every Time I Die
,
The One Hundred
,
Stone Sour
and
Avenged Sevenfold
, while
twenty one pilots
released the fourth chapter of their 'sleepers' tour diary series and
AlunaGeorge
remixed
You Me At Six
's newest single, 'Take on the World'.
Of course, there were even more
tour announcements
:
There were so many album announcements this week that I've decided to give them their own section!:
In Hearts Wake are releasing their fourth album, 'Ark', on May 26th.
The One Hundred's debut album, 'Chaos + Bliss', will be hitting the shelves on June 2nd.
Hundreth's 'Rare' will be out via Hopeless Records on June 16th...
...while Broadside's 'Paradise' will be released on the same date via Victory Records. Better start saving your pennies!
Haim have finally announced their next album: 'Something To Tell You' will be out on July 7th.
Bullet For My Valentine have teamed up with Pledgemusic to release 'Live From Brixton: Chapter Two'. Expected release date is July 28th, but this may change.
Wage War's second album, 'Deadweight', will be released on August 4th.
Fall Out Boy will be releasing their seventh album, 'Mania', on September 15th.
In other news:
You Me At Six have done acoustic sessions for both Live at Spotify and Kerrang! Radio.
Oli Sykes appeared on stage with While She Sleeps to perform their recent collaboration 'Silence Speaks'.
More festival announcements: this time there were additions to The Fest 16, Sundown, Vital and Life Is Beautiful.
Talking of festivals, you can't have missed the shit storm surrounding Fyre Festival.
Korn will be rescheduling the majority of their May tour dates due to unforeseen circumstances.
Halsey has unveiled the tracklisting for recently announced sophomore album, 'hopeless fountain kingdom'.
PVRIS have taken teasing their second album to the next level, with this promotional clip: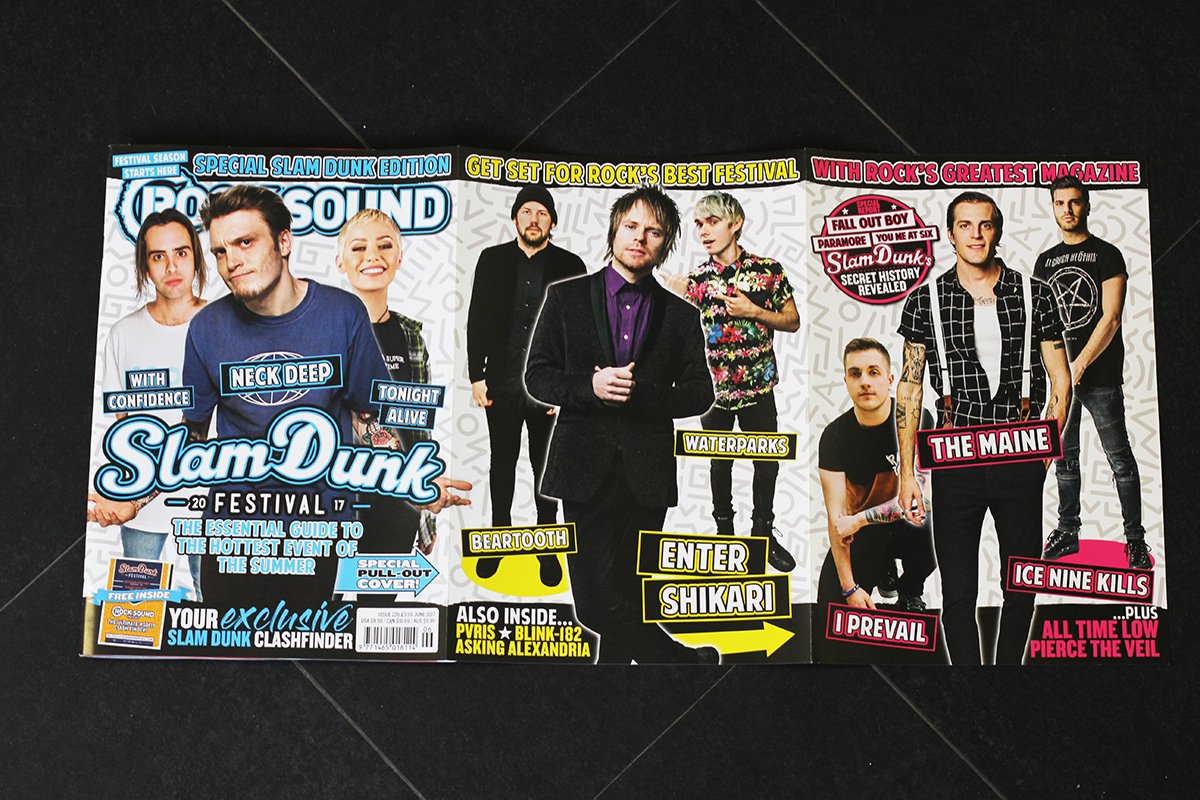 That's all for this week - enjoy the first week of May!