(Top Ten Tuesday was created by
The Broke and The Bookish
!)
I'm not actively involved in any fandoms, so this week's fandom freebie was quite daunting. I've decided to showcase some of the best fan artists I follow: they all produce amazing work, but don't get as much appreciation as they deserve because they use their skills in the name of fandom.
10) Amber (@
cute_loot
)
Amber posts a new illustration every day, so a lot of her art isn't fandom related (there are some adorable drawings of dinosaurs and cats!) but I found her account through
this brilliant drawing of Rosita
from 'The Walking Dead'.
9) Cack Handed Kid (@
cackhandedkid
)
Cack Handed Kid does tattoo-esque illustrations, most of them comprising of dotwork. I absolutely adore the alien abduction Pikachu!
8) Giselle (@
itsgisellepr
)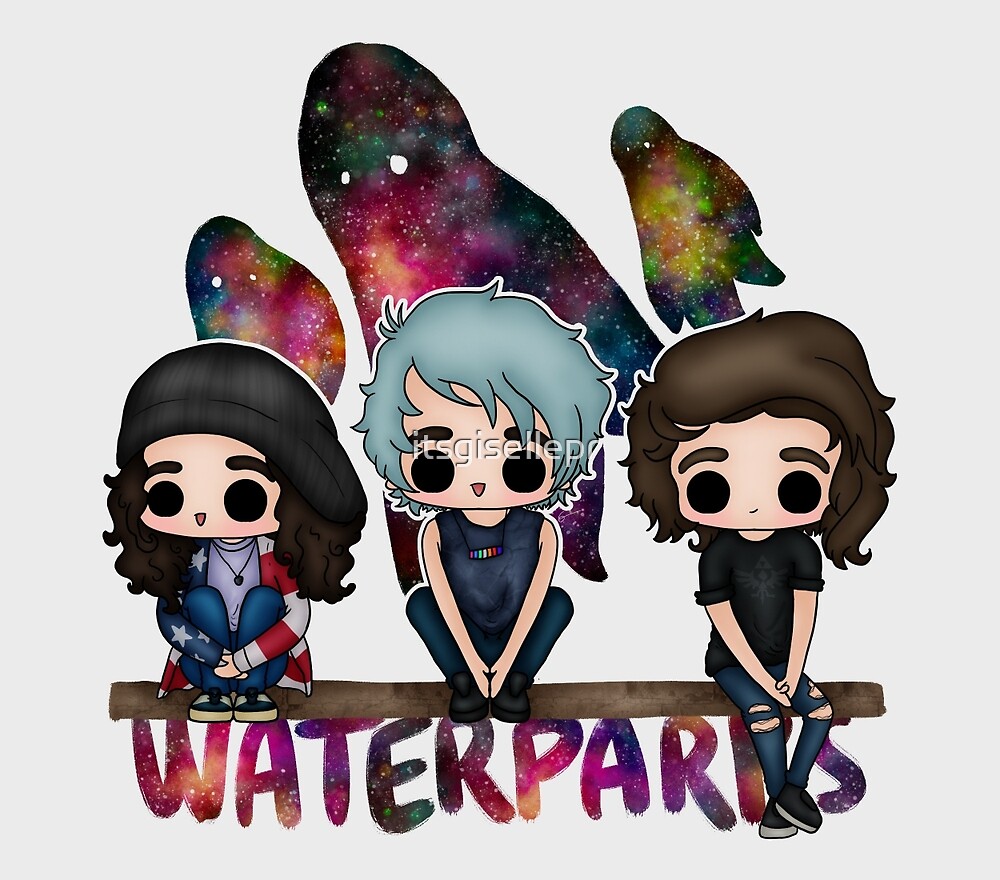 Giselle is best known for her Sleeping With Sirens chibi artwork, but recently she's been branching out and illustrating more bands. This Waterparks piece is a particular favourite of mine!
7) Stephen Ward (@stephenward_art)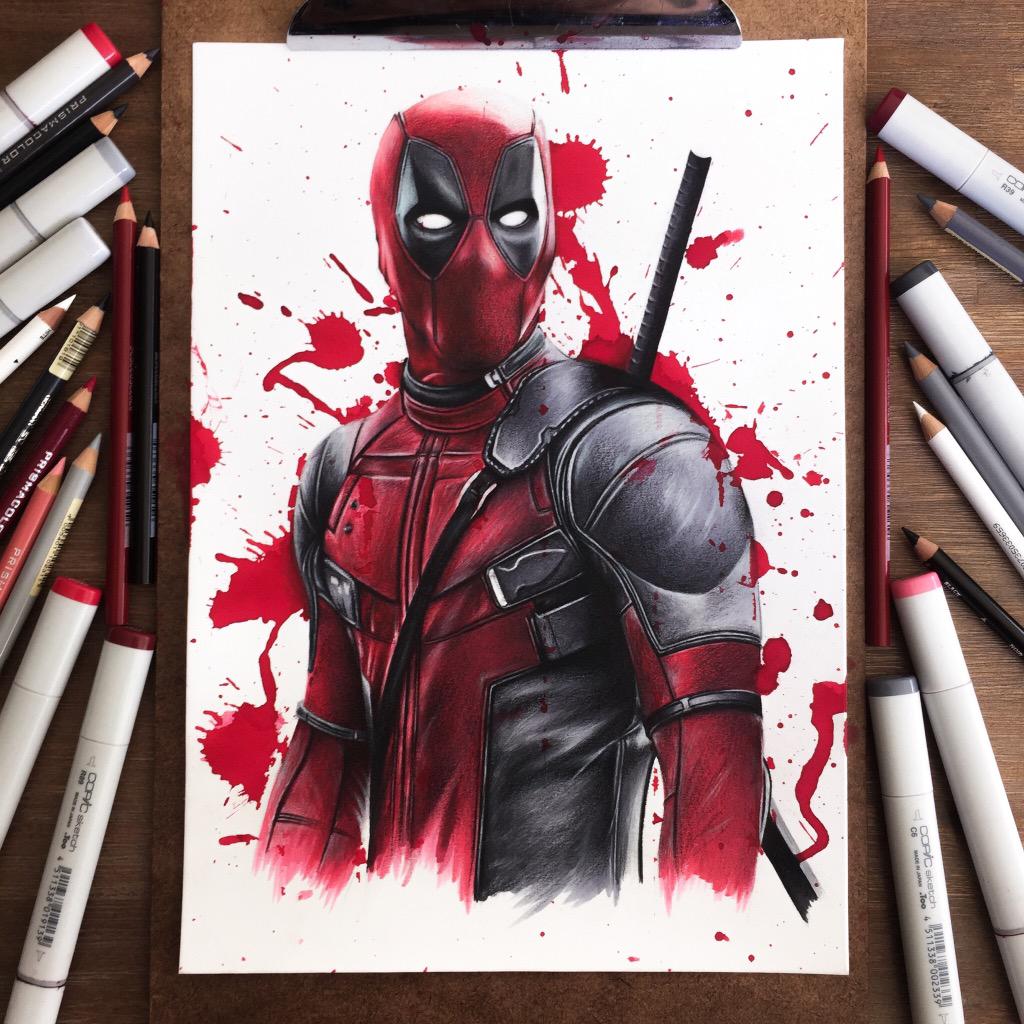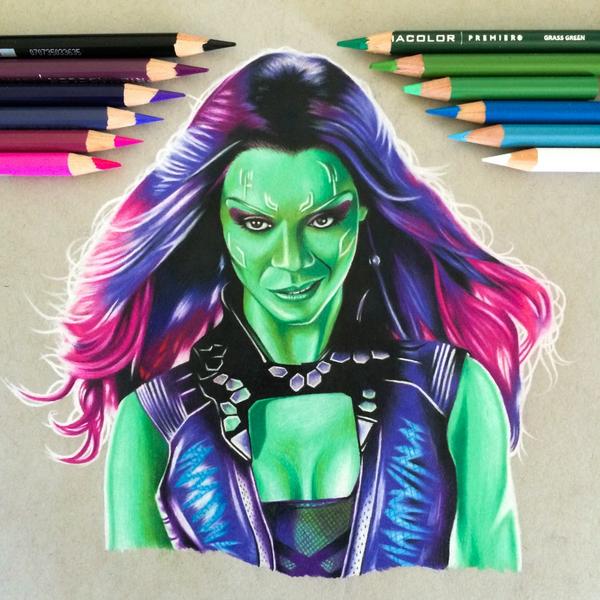 If you like bright, hyper-realistic sketches, look no further than Stephen Ward's page. He has such a command over colour - every piece of his art that I see makes my jaw drop, and it's impossible to confuse him with anyone else because of his distinctive style.
6) Ampharos (@ampharosie.181)
Ampharosie draws Pokemon, but she uses colour in such interesting ways. Her
Eeveelution drinks
are a particularly unique idea!
5) Cal and Meg (@
wedrawtogether_
)
I haven't been following Cal and Meg for very long, but they post extremely accurate drawings of lots of superheroes and Disney characters - I won't be surprised if either of them become professional illustrators or animators pretty soon!
4) Carla Wyzgala (@
carlawyzgala
)
Carla's an established artist: she regularly appears at Comic Con's selling her artwork, which is all absolutely stunning. She has a very unique style, and I've seen nothing like her work before.
3) Nicholas Cross (@
iamnickcross
)
Nick is creating skeletal drawings of all of the Pokemon in the first generation. My emo soul is so pleased by this concept, and I hope he continues on and creates them for the other generations too.
2) Holly Chapman (@
holztoons
)
I've been following Holly for as long as I can remember. She does adorable chibi artwork of lots of different bands, but is particularly well-known for her All Time Low illustrations.
1) Begsy (@
odetofew
)
Begsy's studies of different twenty one pilots' songs take my breath away. You can see the
full thread here
, but the studies above (for 'Migraine' and 'Isle of Flightless Birds') are my favourites so far.
It's a well-known fact that the Skeleton Clique have some extremely talented artists - part of the reason that the band teamed up with their fans to
redecorate an entire tube station
back in November - but Begsy is the best of the best.
I'll love her even more when she releases her study of 'A Car, A Torch, A Death', which I'm sure is going to be beautiful.
I hope you enjoyed this Top Ten Tuesday! Share your love for your favourite fan artists down below: I always love discovering new creative minds.