The publishing world:
There were some very exciting
new releases
out this week:
And a couple of cover reveals too!:
In other news:
The Waterstones children's book prize went to Kiran Millwood Hargrave for 'The Girl of Ink and Stars'.
Ransom Riggs and Taherah Mafi announced that they're releasing a collaboration: their baby will be arriving in a couple of months!
The music world:
This week, the
new releases
ranged from the controversial to the highly anticipated:
There was a ton of exciting
new music
:
All Time Low
covered Lorde's 'Green Light' for BBC Radio 1's Live Lounge:
Ice Nine Kills explored the 'Nature of the Beast':
'Do You Remember?' The Maine?:
When are the tour announcements going to stop?!:
It's time for the return of our semi-regular feature: Who The Heck Crashed Their Bus This Week?. This time the culprits are Bowling For Soup, who did this to their bus to celebrate the start of their tour.
Sadly, another two bands were robbed this week. Boston Manor were #nakedenglishboys in America after their van was broken into in San Francisco and Backwards Dancer lost everything in California.
Are you tired of festival announcements yet? No? Apparently neither are Glastonbury, Download, Slam Dunk, Pain in the Grass, Pukklepop, Blackest of the Black and This Is Hardcore.
There was also a literal festival announcement: Damon Albarn's Gorillaz now have their own festival called Demon Dayz.
Quite a few albums have been announced: State Champs are releasing a deluxe edition 'Around the World and Back', Lana Del Rey will be releasing 'Lust For Life' at some point, A Perfect Circle have signed with BMG to release their first album in thirteen years, and The Movielife have announced that they'll be releasing their first album in fourteen years through Rise Records...
...while Halsey finally showed the world the artwork for her upcoming second album, 'Hopeless Fountain Kingdom'.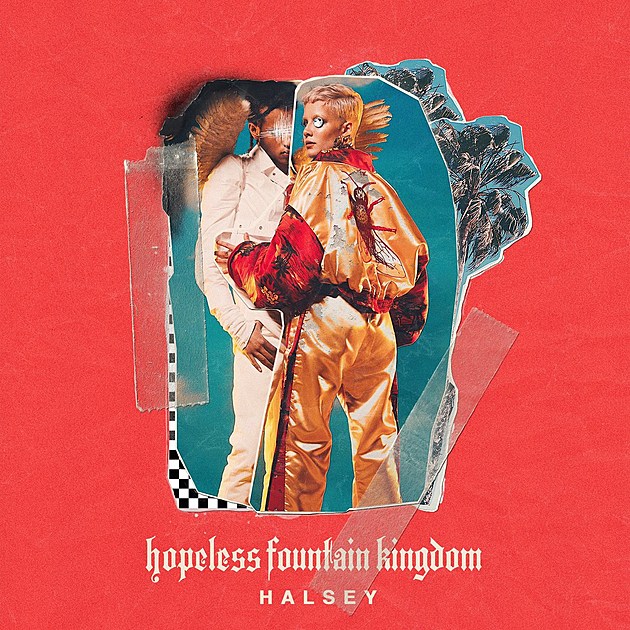 Dang, that was a lot of news! I'll leave you there, and hope that my fingers don't fall off before I can write next week's post...