(Top Ten Tuesday was created by
The Broke and The Bookish
!)
Unless you don't come 'round these parts often, you'll know that I mostly talk about YA books here. I've been reading more crime and thriller books for blog tours (specifically '
The Dry
' by Jane Harper and 'Burned and Broken' by Mark Hardie, the post for which will be going up later today) and it's made me want to read more this year.
These thrillers are all ones that I've been looking at reading for a while, but haven't had time to just yet.
10) 'The Girl with the Dragon Tattoo' by Steig Larsson
Looking back, it seems that this book was responsible for catapulting thrillers to the forefront of public awareness. I bought the entire series years ago, but because they're so chunky I haven't read them just yet. It seems necessary to at least give this series a go.
9) 'The Ex' by Alafair Burke
I was interested in this one because the cover reminded me of
'Viral' by Helen Fitzgerald
, which I'd just borrowed from the library. I always get intrigued by covers that ask questions, particularly when the taglines are that large and memorable. I haven't heard anything about this book, and I want to keep it that way so that I can be surprised!
8) 'The Girl in 6E' by A.R. Torre
This book grabbed my interest because it reminded me of the
promo pictures for season one
of 'American Horror Story'. I don't know too much about it, but it's the first in a series so I'm hoping I'll like this one.
7) 'Too Close For Comfort' by Eleanor Moran
I only discovered this book last week, when I was shelving returns at the library: I really liked the cover, so I looked it up on Goodreads and now I can't wait to read it. A friend of a friend of our protagonist commits suicide, but all is not as it seems and her close-knit group of friends seem to be keeping secrets...
6) 'Pretty Is' by Maggie Mitchell
Two girls get kidnapped for two months when they're twelve. Nearly twenty years later, they must confront their past. I'm fascinated by what happens to kidnapping victims after the fact - one of the reasons I liked Pretty Little Liars and '
The Dollhouse
' by Nicole Thorn so much - and this one definitely appeals to me.
5) 'Disclaimer' by Renee Knight
I was lucky enough to find a signed copy of 'Disclaimer' in a charity shop, and I STILL haven't read it! A woman has a book on her bedside table, and while reading it she realises it's the story of a dark time in her life. Damn.
4) 'Her Every Fear' by Peter Swanson
Having read and enjoyed 'The Kind Worth Killing' - so much so that I wrote two reviews, one
spoiler-filled
and one
spoiler free
- I've been looking forward to reading another Peter Swanson novel. I have a copy of 'The Girl with a Clock for a Heart' and I'm going to read that one soon, but 'Her Every Fear' - which was released this month - looks gripping.
3) 'Good Me, Bad Me' by Ali Land
This is another new release, so I don't feel so bad for not having read it yet. I spotted it at the library the other day, and while the cover is intriguing the synopsis is even more so. Annie's mother is a serial killer, and the only way she can make it stop is to turn her into the police. Even better this is a debut novel - I love discovering new authors!
2) 'The Girl on the Train' by Paula Hawkins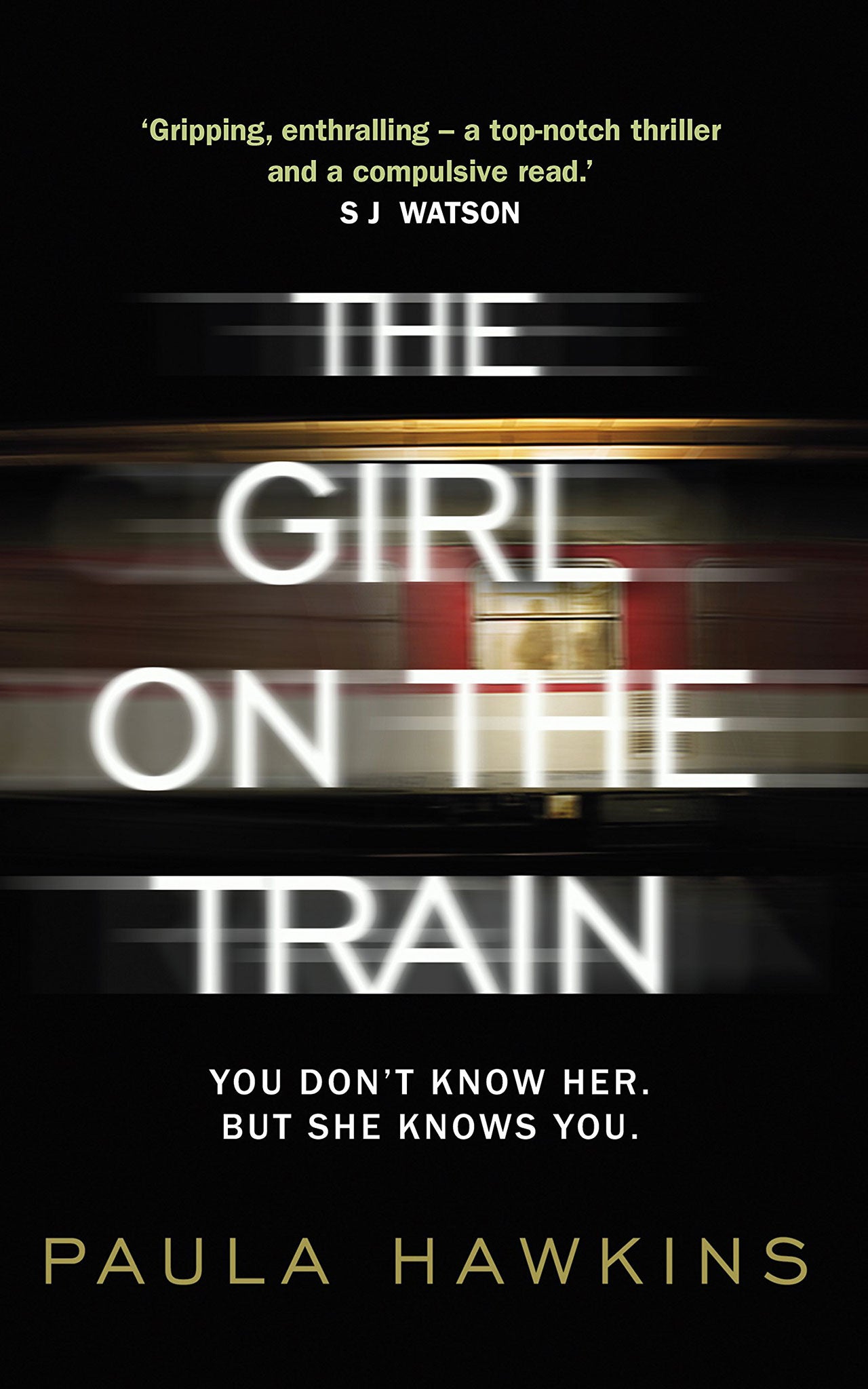 I bought this the day it came out. The hype surrounding it was unreal, the reservation list on all of the copies in the library was over twenty people deep, and I wanted to get my hands on it instantly. Safe to say, I didn't read it. I still haven't read it. But one day, I will.
1) 'Gone Girl' by Gillian Flynn
When you think of the word "thriller", the first book that pops into your head is 'Gone Girl'. I'd intended to read this fairly soon after it was released, but things got in the way... Now it's been years, and while I haven't got explicit spoilers I have a good idea of what the twist in the tale is. I'm still looking forward to seeing how Gillian Flynn gets there, though!
I hope you enjoyed the topic I chose to write about for freebie week! What did you talk about on your Top Ten Tuesday list?