(Top Ten Tuesday was created by
The Broke and The Bookish
!)
We've all been there. You absolutely LOVE a book, and want to talk about it with EVERYONE... But no one else has heard of it. All of the reviews on Goodreads are 'meh' at best.
I've had that more times than I can count. I get really excited about a novel, and find that no one knows who the author is and hasn't taken a chance on the book. I wrote about this
back in July
, but I've now found another ten titles that I've rated 4 or 5 stars, but have less than 200 reviews in total on Goodreads (I don't have enough 4/5 star titles to talk about that still have less than 100!)
10)
'The ReArranged Life' by Annika Sharma
- 137 reviews
Nithya falls in love with James, and needs to decide whether to choose him or her family, culture and traditions. An #ownvoices novel that deals with a huge topic.
9)
'I'll Be Home For Christmas'
- 137 reviews
I'm disappointed that this UKYA anthology doesn't have more reviews, because it's stuffed to the brim with most of my favourite authors, including: Lisa Williamson, Juno Dawson, Cat Clarke, and Holly Bourne. Plus for every book sold £1 was donated to Crisis, helping the homeless over Christmas.
8)
'Untaken' by J.E. Anckorn
- 124 reviews
An alien invasion. If you liked 'The 5th Wave', you'll enjoy this one.
7)
'Hour of Mischief' by Aimee Hyndman
- 123 reviews
If you want to read a strong female character and crave positive representations of people with disabilities, Janet Redstone - the one-armed protagonist of 'Hour of Mischief' - will be your new best friend.
6)
'Hello Me, It's You'
- 121 reviews
I haven't mentioned the majority of non-fiction books that I've read, because a lot of them have minuscule amounts of reviews because they're niche. However, I highly recommend 'Hello Me, It's You'. It's a collection of letters from people to their teenage selves, giving them advice and ensuring them that things do get better.
5)
'Being a Girl' by Hayley Long
- 111 reviews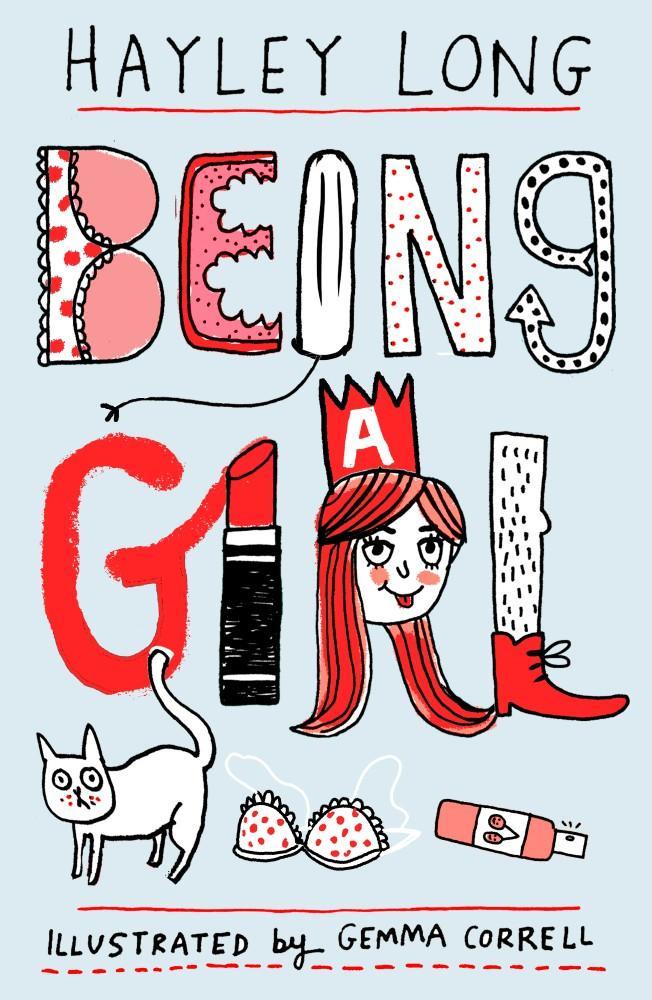 This collaboration between Hayley Long and Gemma Correll is a must-read for all girls. I'm 20, and even I learnt things reading this book!
4)
'Born of Treasure' by Jordan Elizabeth
- 56 reviews
The second book in Jordan Elizabeth's steampunk series, the Treasure Chronicles definitely deserve more attention than they're currently receiving.
3)
'Runners and Riders' by Jordan Elizabeth
- 27 reviews
I wrongly assumed this Treasure Chronicles spin-off was a novella, so receiving a full-length book was a surprise!
2)
'Daughter of Glass' by Vicki Keire
- 27 reviews
I read 'Daughter of Glass' two years ago, and I can't remember the foggiest thing about what went on in the story. However, I rated it four stars, which means it must have been a worthwhile read!
1)
'Wondrous' by Travis M. Riddle
- 12 reviews
'Wondrous' has only been out for a couple of weeks, which explains why it has such a low amount of ratings, but I loved this story of a nine-year-old who gets transported to another world and has to find his way home.
I hope you liked this Ten Top Tuesday! Which books have you read that are completely underrated?