I'm guessing there's one piece of news that none of us avoided this week - the identity of the new president of the United States. I'm disappointed and aggravated at the result, but it's not my country and I'm extremely grateful for that fact.
Should we talk about the fun news now?!

The YA world:
New releases this week include: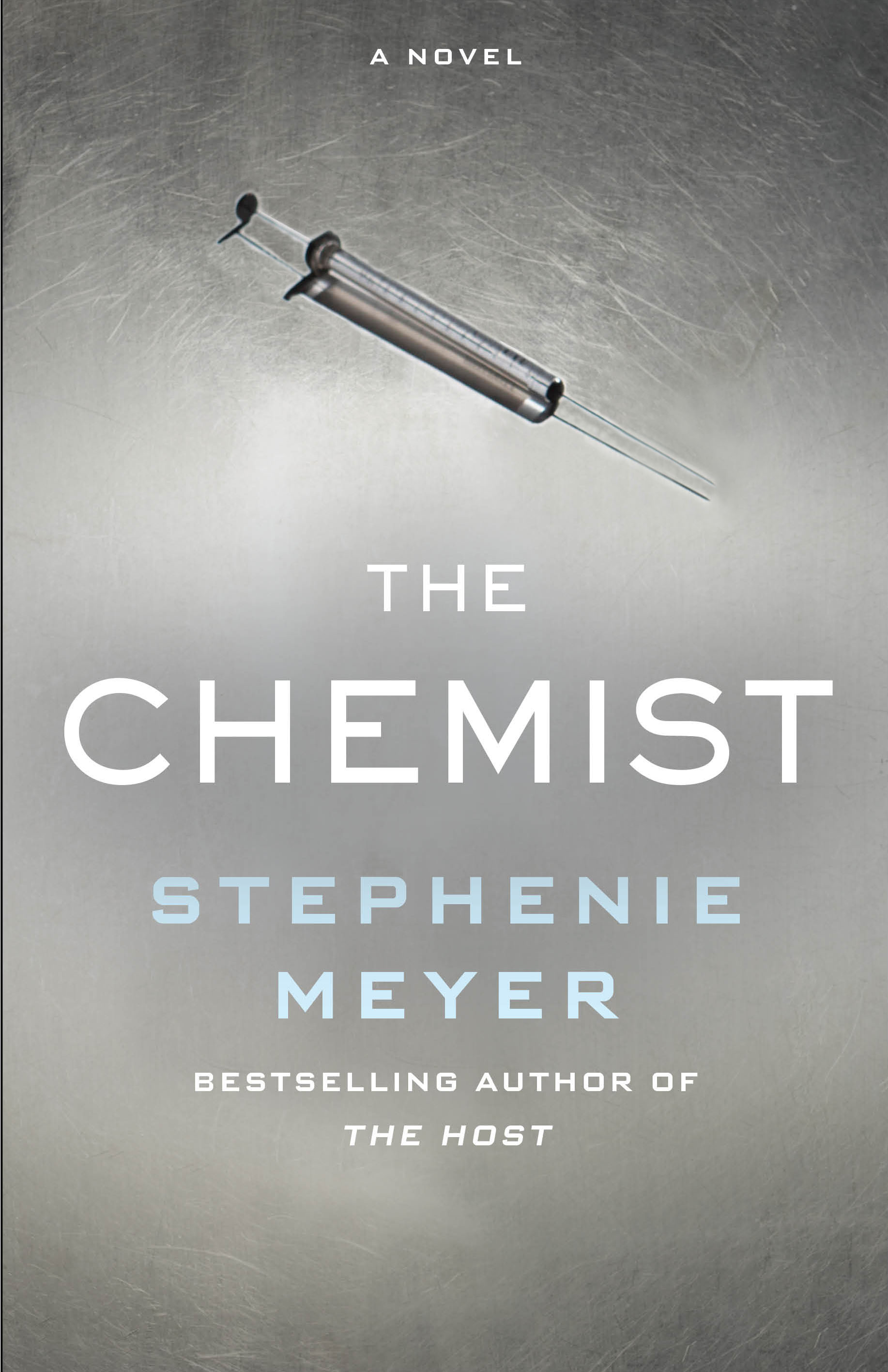 'The Chemist' isn't strictly YA, but I think a lot of young adults will be picking it up anyway!
Quite a few
cover reveals
this week, including the first two Salaam Reads titles and one of my most anticipated 2017 YA releases:
The music world:


new releases
aren't as exciting as last week's (but come on, nothing was going to beat Waterparks!).
The XX did announce their return with third album 'I See You', to be released on January 13th. Check out the artwork below:

But there were lots of exciting new songs and videos:


Here's the Bullet For My Valentine song that was released on Sunday:
There's finally an official video for Escape The Fate's 'Breaking Me Down':
...and one for 'Stupid For You' by Waterparks:
(If they replace Geoff, I'm replacing them in my heart.)
While
Green Day
are 'Still Breathing':
Fort Hope 'Say No' to not having a video for their newest single:
And
Mallory Knox
aren't 'Giving It Up', releasing their new video the week after the announcement of their new album and upcoming
2017 tour
:
If you enjoyed the first episode of
The Maine
's 'Miserable Youth' the second episode
is out now
. You should also check out
Highly Suspect
's politically vicious '
Viper Strike
' and 7-minute epic
'Wolf'
,
Modern Baseball
's
anti-Trump tirade
and
Foxing
's cover of Dido's '
White Flag
' (released to replace their van and raise money for Planned Parenthood).
There were more exciting 2017 tour announcements:
In other news:
Leonard Cohen died, aged 82.
Enter Shikari are headlining Slam Dunk 2017, playing 'Take To The Skies' in full...
...and I was wrong about them being the support for Bring Me The Horizon's US tour - instead they've announced Underoath and Beartooth!
The Asking Alexandria story just keeps getting more complicated: Ben Bruce is now reimbursing fans that Denis Stoff ripped off while in his previous band.
All Time Low are being supported by SWMRS in the UK in March...
...but will no longer be supporting Simple Plan, who have had to reschedule their Canadian tour.
In more rescheduling news, Real Friends will no longer be returning to the UK and Europe in 2016. They're hoping to announce dates in early 2017 soon.
Story of the Year are back, and will be releasing their first album in six years in 2017.
Ex-FVK vocalist Kier Kemp announced his new band, Inklings.
twenty one pilots won two EMAs, and their reaction was typically them...
...while they were also announced as this month's Rock Sound cover stars: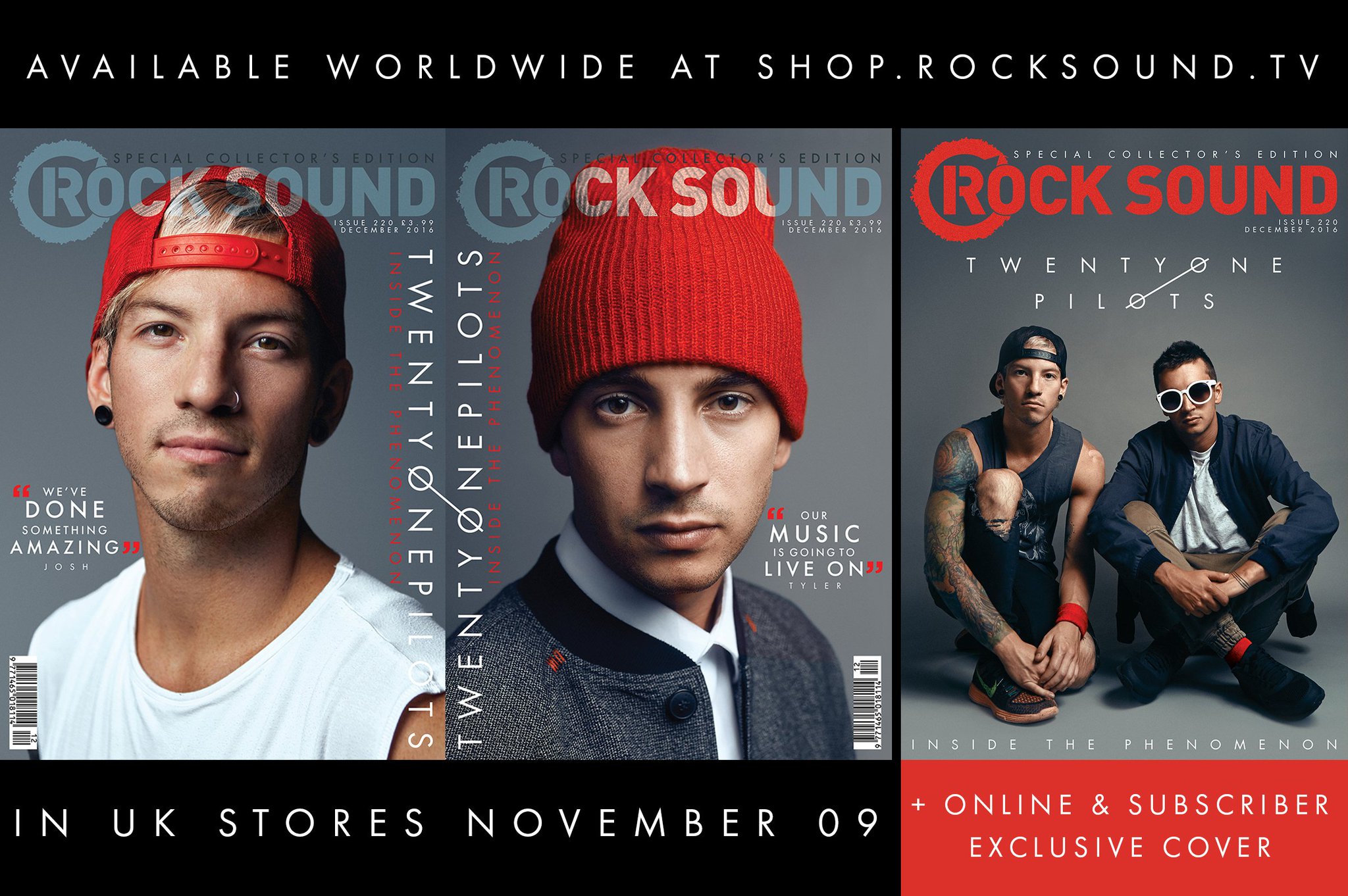 I'm now off to see those aforementioned cover stars at their second night at Alexandra Palace. Wish me luck, and keep an eye out for the review in the next couple of days!