(Top Five Wednesday was created by
GingerReadsLainey
. Find out more at the
Goodreads group
!)
5) 'New Moon' by Stephenie Meyer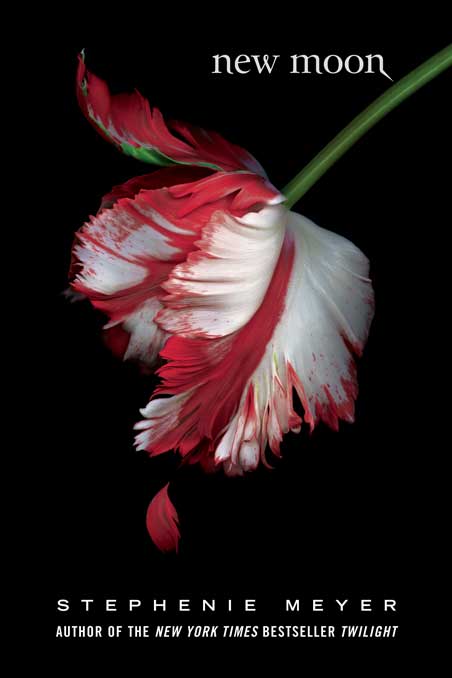 I've read 'Twilight' many times, but I could never get through rereading the rest of the series. I'd like to, because I really enjoyed it the first time I read it: in fact I read the entire series in a week, which is the fastest I've ever read a completed series!
4) 'City of Bones' by Cassandra Clare
I've been told that the reading order for the Shadowhunters Universe - to get the least amount of spoilers - should be The Mortal Instruments books 1-5, then The Infernal Devices trilogy, then the sixth book in The Mortal Instruments, then the recently released 'Lady Midnight'. (I have no idea where the Magnus Bane and Shadowhunter Academy short stories fit in this order).
Because I would eventually like to catch up, I think it's high time I reread 'City of Bones', and then reread the other four books in the series that I've already experienced. It just feels like so much effort...
3) The Warrior Cats series by Erin Hunter
I loved the Warrior Cats books when I was younger, and I definitely read the first thirteen: further than I'd ever gotten in to any other series. With more being released every year, I'd definitely like to revisit this series, but I'll need to start from the beginning because I can't really remember anything that happened!
2) 'One Day' by David Nicholls
'One Day' is one of my favourite books of all time, and while I've wanted to reread it for a while I've been scared to. After reading Grace's post
about her reread
, it's made me even more excited to revisit Dexter and Emma's story: I'm definitely going to pick this up again in the New Year.
1) 'Harry Potter and the Prisoner of Azkaban' by J.K. Rowling
I reread the first and second books in the series, and watched both films... And then I got stuck. I need to reread the third book so that I can finally read 'Harry Potter and the Goblet of Fire' for the first time (and then, you know, eventually read the others I guess).
I hope you enjoyed this Top Five Wednesday! Are there any of your favourite books that you really should have re-read by now?