The YA world:
A bunch of exciting
new releases
this week!
I was meant to have read most of these by now, but I've only had the time to pick up one of them. No matter!
Of course, there were also a few more exciting
cover reveals
:
In
other news
:
Tessa Gratton announced that her next book would be titled 'Slaughter Moon'. Announcing it on Halloween - appropriate timing! Only bad thing is it's not going to be out until summer 2018. Bummer.
Hot Key Books released their 2017 catalogue, featuring lots of exciting new titles (including Claire Hennessy's next novel, 'Like Other Girls', which is being released in May!).
There was a lot of uproar surrounding upcoming YA title 'The Continent'. Follow Justina Ireland on Twitter, where she's campaigning for fairer and less stereotypical representation of people of colour in YA books.
The music world:
This week's
new releases
include my most anticipated album of 2016!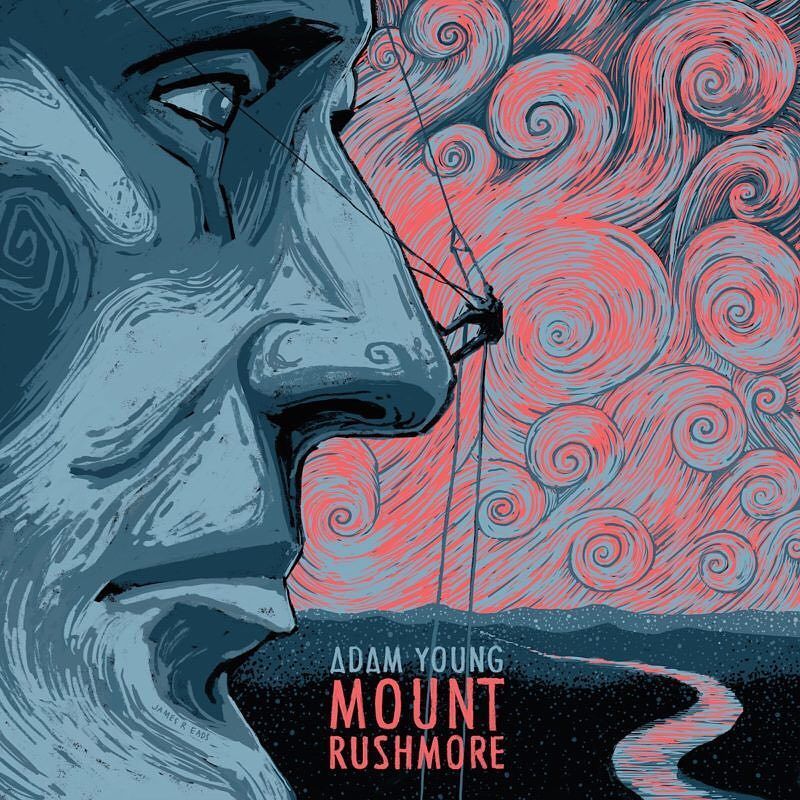 Of course, my most anticipated was the new release from Atilla...
(I'M LYING IT WAS WATERPARKS AND IT'S SO GOOD.)
Lots of exciting new music this week, too:
Mallory Knox
returned with 'Giving It Up', the opening track to upcoming third album 'Wired' (releasing March 10th):

You Me At Six released 'Give', the third track from upcoming album 'Night People':
There then was 'Dumb', the second track from 'Safe In Sound', the newly announced fifth album from
Lower Than Atlantis
, which comes with a weird movable video:
The Maine released the first installment of their 'Miserable Youth' video series:
The Word Alive announced that drummer Luke Holland would be leaving the band, and released this song to usher in the start of their new era:
There were also new tracks from
Our Last Night
(whose new logo reminds me of a little band called You Me At Six) and
Papa Roach
, and a video for
'Oh No'
from Bring Me The Horizon.
There's going to be a new Bullet For My Valentine released on the Radio 1 Rock Show tonight - I'll be featuring that next week!
Of course, there were more tour announcements this week:
In
other news
:
First up, it's our other regular feature: Who The Heck Crashed Their Van This Week? This time it was Foxing's turn...
...and Milk Teeth thought they'd get in on the action too.
Massive respect to the French running club that helped pull our van outta the ditch in some spooky French woods. We love you forever

— MILK TEETH (@MILKTEETHPUNX) November 3, 2016
Homebound announced their next EP, 'The Mould To Build Yourself Around' (releasing February 10th).
Splitters are releasing their debut album in just two weeks!
Motionless In White announced that their next album is going to be called 'Graveyard Shift', and it will be released in winter 2017.
Code Orange announced their second album on Halloween.
While Taylor Hawkins announced that his first solo album will be out later in the month, featuring him playing "nearly every instrument".
Deaf Havana are supporting Placebo and Jimmy Eat World on their respective European tours. If you can go to one of these shows, do it!
The Dollyrots new album includes a song featuring Jaret Reddick from Bowling For Soup.
In our next regular section - What Has Danny Worsnop Done NOW? - he's released a snippet of new music from We Are Harlot, AND a video for his solo song 'Mexico'!
The 1975 had a Star Wars-themed Halloween show - I love these guys.
Corey Taylor's appearance on 'QI' finally broadcast.
Thanks to this tour announcement video, I'm pretty certain Enter Shikari are going to support Bring Me The Horizon in North America:
I'm gonna leave this here before I go into full scale rant mode, but I'm probably going to write a post with more of my thoughts on that debacle at some point in the next few days.
Have a good week, and I'll see you next Sunday!