(Top Ten Tuesday was created by
The Broke and The Bookish
!)
So I haven't posted in a few days, but I have some good excuses.
First of all I participated in Booktube-a-Thon, which meant I was supremely busy reading (and my wrap-up of that will be coming soon).
Secondly, I bought a new phone.
How is that relevant?
Well, I bought it on Friday and I'm already on level 10 on Pokemon Go! so you could say I've finally gotten my priorities straight, and Pokemon hunting is the most important thing in my life. Whoops...
This week, Top Ten Tuesday is all about things that you've done or wanted to do because you've read about them in books. I like getting into the mindset of all of the characters I read, so I always want to learn and do things!
10) Get married
Marriage is the be all and end all in some books - particularly the Twilight series - and often the descriptions of the weddings are so beautifully written that it really makes me want to do it. Now, just to trick someone into spending the rest of their life with me!
9) Write letters
Particularly because of 'To All The Boys I've Loved Before' by Jenny Han. Writing letters to the people I love has become something I've done very regularly (but then, to quote Maroon 5: "I wrote 200 letters I will never send").
8) Become a superhero
Since I've started reading comics, I've had the uncontrollable urge to fight crime and apprehend bad guys. It might be a bit dangerous, and I probably need to work out more to fit in the awesome costumes, but I can still try!
7) Go to summer camp
This isn't likely to happen at this point - I feel like I'm far too old to go to a summer camp! - but reading the adventures of the Lumberjanes makes me want to be able to experience it.
6) Buy a cute apartment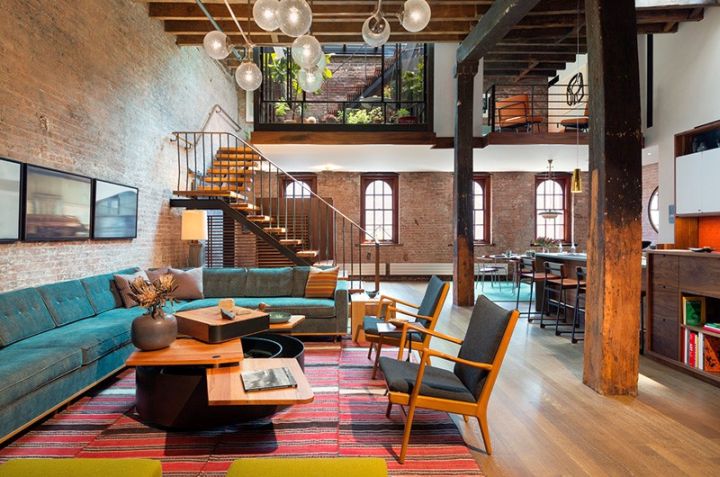 I have so many decorating ideas because of books, and I need somewhere to put them all!
5) Travel
I never really experience wanderlust until I started reading so many books set in different places. Now I want to explore Australia, Canada, America... So many dream destinations.
4) Spontaneously cut my hair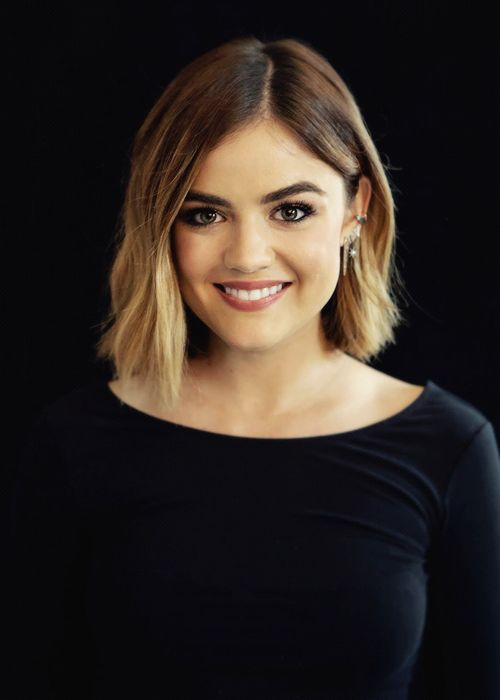 It's not a real YA novel if the female protagonist doesn't randomly - and sometimes inexplicably (*cough* Tris *cough*) - chop all of her hair off. I'm a big fan of cutting my own hair, and when I'm reading dystopian novels it's very hard to resist those scissors getting higher and higher...
3) Tour with a band
When Penny in 'Girl Online' starts dating Noah, she gets to go on tour with his band around Europe. I'm a blogger and I write awesome music reviews, I deserve this access!
2) Build a tree house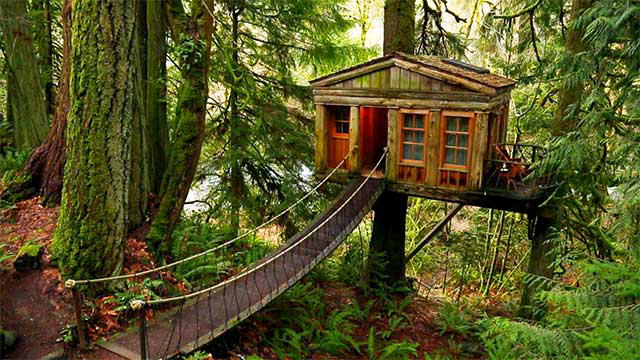 I could totally build a tree house that looked this awesome, don't doubt it!
I always wanted to build a tree house when I was younger, but 'The Year We Fell Apart' by Emily Martin has revived this dream.
1) Go on a road trip
Every good summer contemporary has a road trip.
I hope you enjoyed this Top Ten Tuesday! What do you really want to do thanks to books?