Tomorrow marks the start of BookTube-A-Thon, a week long read-a-thon with seven challenges.
"But Alyce," I hear you cry. "But Alyce, you aren't a BookTuber!"
It's a bloodydamn good point, but I'm going to participate anyway. Just try and stop me.
1)
Read a book with yellow on the cover
My copy of 'The True Meaning of Smekday' by Adam Rex has a lot more yellow on the cover! I've mostly chosen this one because it's due back to the library fairly soon, so I need to get it read.
2) Read a book only after sunset
For a book to read only after sunset, I needed to choose one that I thought I could read quickly. It had to be 'Don't Even Think About It' by Sarah Mlynowski - I've been anticipating it for a while, so I think I'm going to speed through it.
3) Read a book you discovered through BookTube
This might be cheating! I discovered 'The 5th Wave' through BookTube, and I'd intended to read the sequel a couple of months ago... Technically I wouldn't have heard of it without hearing about the first book, so it can count towards this challenge.
4) Read a book by one of your favourite authors
'Half Bad' is one of my favourite books of all time, and I keep procrastinating instead of reading 'Half Wild'. This'll be the perfect incentive to finally pick it up and continue Nathan's story.
5) Read a book that's older than you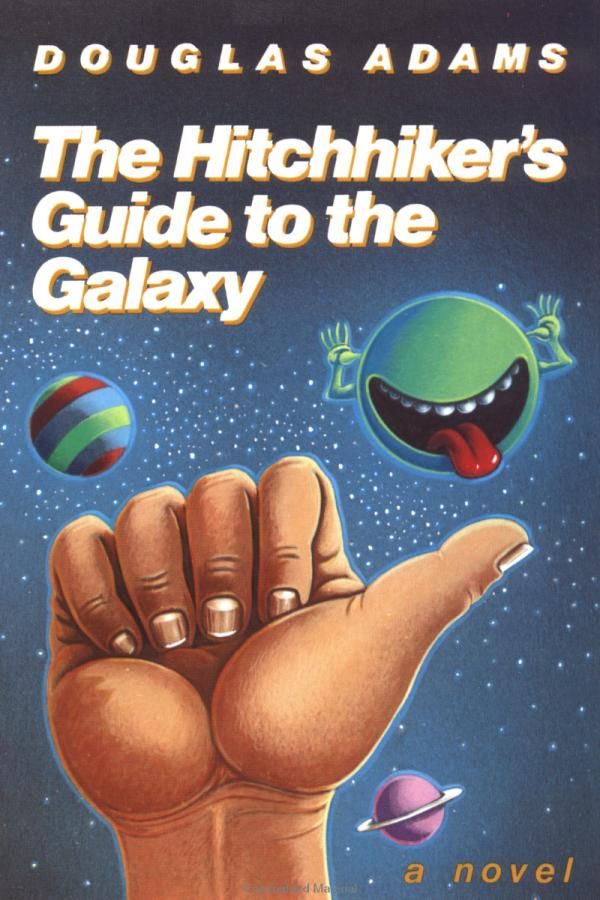 One of my friends loves this book, and he straight up asked me the other day whether I'd read it. I bumbled through some bullshit excuse about the fact that I wanted to listen to the original radio play rather than reading the book, but the truth is: I'm lazy when it comes to older books. It's why I'm forcing myself to do the classics challenge! So I'm going to FINALLY read 'The Hitchhiker's Guide to the Galaxy'.
6) Read and watch a book-to-movie adaptation
As soon as I saw this prompt, I instantly thought of 'Paper Towns'. I know I can read John Green's novels insanely quickly, and based on how adorable the trailer was hopefully I'll be able to speed through the film too.
7) Read seven books
If I can finish all of the books above, I'm going to throw myself headfirst into reading 'We Awaken' by Calista Lynne. I have a brilliant guest post from Calista just waiting in my inbox, because I want to read and review her novel before I post it... I should definitely work on this!
Are you going to participate in the BookTube-A-Thon? It doesn't matter if you don't make videos, come and join me in my rebellion!