The publishing world:
My shelves are straining, but I'm not going to be able to resist picking up some of these
new releases
:
There were a couple of
cover reveals
, including one that proved TV tie-ins CAN be beautiful: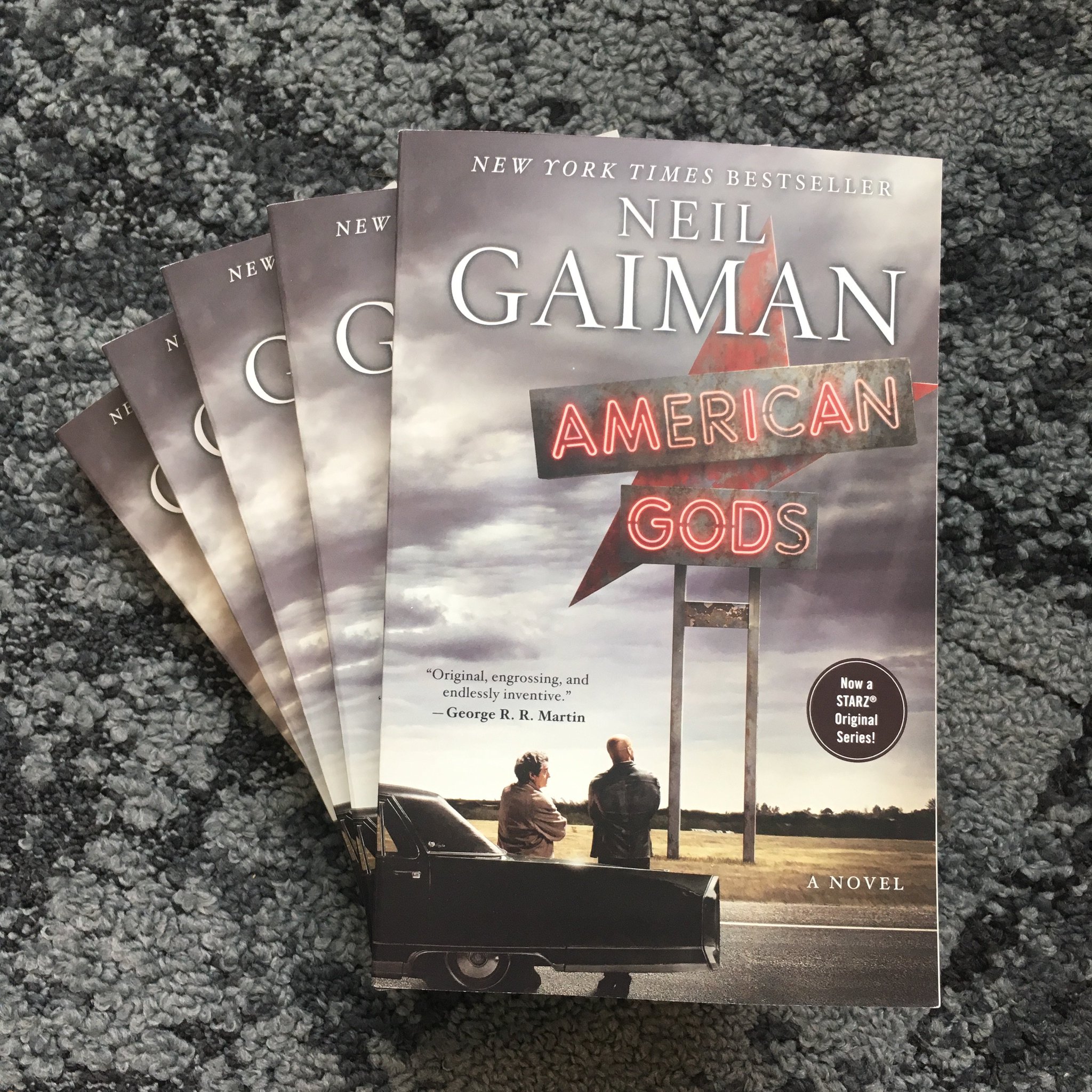 In other news:
The music world:
Could only find two
new releases
(and one was actually out at the end of last week, and I forgot to feature it. SUE ME!):
More
new music
, including another pop comeback:
Yep,
Lana Del Rey
has returned with 'Love':
It's going to be a 'Long Night' at the With Confidence show that I'm going to in a couple of hours:
There's now an official video for that irritating new Katy Perry song. Groan:
Architects released a live video for 'Gravity', filmed at last year's triumphant headline show at Brixton O2 Academy:
Highly Suspect reminded the world that their name is human:
Blessthefall
have been having some Star Wars themed escapades:
While
The Maine
have been getting up to some 'Bad Behaviour':
And
While She Sleeps
have been hanging out with one of their least famous friends:
Also this week,
Knuckle Puck
released their
first new song since
'Copacetic',
The Chainsmokers and Coldplay
surprised the world
with one of the weirdest collaborations ever,
The 1975
covered Sade's '
By Your Side
',
Boston Manor
threatened to '
Burn You Up
',
SWMRS
really need to know if
you have a car
, and
Grumble Bee
's new song '
Red
' is definitely not a Daniel Merriweather cover.
Even more
tour announcements
:
In
other news
:
This week contained the Brit awards 2017. Check out the list of winners here.
Dead! took a stand against venues who take a large cut of merch sales, by selling their merch outside after the show. Risky business.
On what would have been Kurt Cobain's fiftieth birthday, Frances Bean Cobain paid tribute to her father.
Even more festival announcements, including the third headliner from Reading and Leeds, 11 more bands for Slam Dunk, a huge announcement from Pukkelpop and the news that Foo Fighters will be headlining the Saturday night at Glastonbury.
Quite a lot of new albums were announced this week. First up, At The Drive-In announced the details of their first album in 17 years...
...Kingdom of Giants will be releasing their new album on May 5th...
...Seether will be releasing their new album, 'Poison The Parish', a week later on May 12th...
...while Biters announced their new album, 'The Future Ain't What It Used To Be', which will be out on May 19th...
...the same date that The Mountain Goats will be showing their 'Goth' side to the world...
...and Employed To Serve will be releasing their next album, 'The Warmth of a Dying Sun'. Spooky.
Then there was that new All Time Low album announcement, for 'Last Young Renegade'. Being released on June 2nd, it has one of the most beautiful, intricately detailed pieces of album artwork I have ever seen:
Okay, so now that's done I'm off to see With Confidence. See y'all next time, losers.