(Top Five Wednesday was created by
GingerReadsLainey
. Find out more at the
Goodreads group
!)
This week has the weirdest topic title I've ever seen, and I wasn't too sure what to include in it. Does free verse count as non-written? Well, no, because it still uses words... What about - nope, that's definitely written too...
I settled for five graphic novels, because my brain was hurting too much to think about it any harder. I love graphic novels, and I feel like I don't talk about them enough, so it's good to have another excuse.
5) Lumberjanes: Beware the Kitten Holy
All of the characters in the Lumbejanes are well-developed and realistic, and isn't that what we love the most about novels? Also the adventures that these girls get up to would not work as well if they weren't so beautifully illustrated.
4) Gotham Academy: Welcome To Gotham Academy
If I read YA that features a boarding school, I normally forget everything about it. I don't know why, but I can't remember a single thing about House of Night or Vampire Academy (and I've read the latter twice!). But Gotham Academy is memorable and utterly terrifying.
3) Batgirl: Batgirl of Burnside
A lot of people hated the New 52 Batgirl, but I thought she was awesome. She's cool, she's popular, she's the person I want to be. She manages to juggle all of the struggles of being a twenty-something with fighting crime - I wish I could have my shit together like that!


2) The Unbeatable Squirrel Girl: Squirrel Power
I LOVE DOREEN GREEN. Every time I read a volume of Squirrel Girl I feel SO HAPPY. This is the definition of a comfort read. If you're ever feeling sad and you want to read something that has a great moral, authentic characters and more cameo appearances than you can count, look no further.
1) Spider-Man: Miles Morales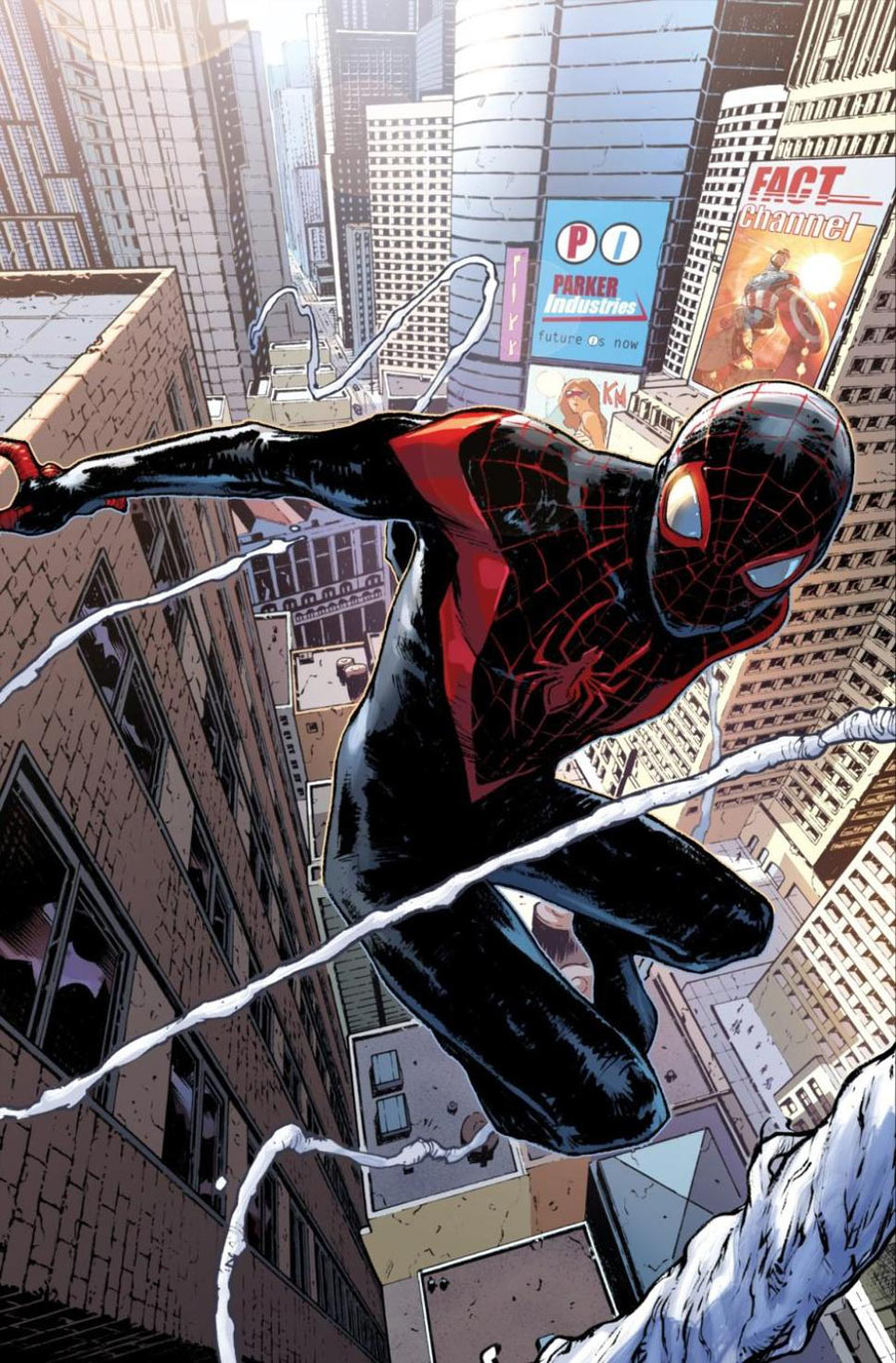 I fell in love with Miles Morales as soon as I started reading the first volume. As soon as he said "I don't want to be the black Spider-Man. I want to be Spider-Man," I was hooked. I'm definitely looking forward to his upcoming animated movie, even though I think he deserves more than just that.
I hope you enjoyed this Top Five Wednesday, even if I wasn't too sure what to talk about...
What do you classify as a non-written novel?