(Top Ten Tuesday was created by
The Broke and The Bookish
!)
I bet authors don't normally get people complained that their beloved characters survived, but I want to use this post to do that.
10) A Series of Unfortunate Events by Lemony Snicket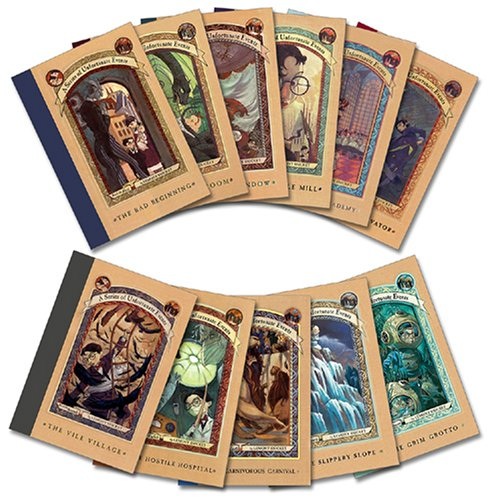 I've only read up to 'The Hostile Hospital' in my reread of this series, but there's a lot less death than I remembered. Based on how desperate Count Olaf is to get hold of the Baudelaire fortune, I feel as though murdering on a monthly basis wouldn't phase him in the slightest.
9) 'Stealing Snow' by Danielle Paige
This book has a love square. A FREAKING SQUARE. I wanted one of the love interests to get killed (preferably Snow...) so it would put an end to her constantly changing her mind about who she was interested in.
8) 'The Dark Days Club' by Alison Goodman
I haven't yet read the sequel to this, so there might be more death later in the series, but for a book about demon-hunting this has remarkably few demon deaths.
7) 'Viral' by Helen Fitzgerald
There's a revenge plot laced throughout this book, the character's all desperate to get justice. I feel as though a good vengeance plot isn't complete without murder... Does that make me a terrible person? #bloodlust
6) 'The Sin Eater's Daughter' by Melinda Salisbury
In the last two years, Twylla has killed 13 people with her poisonous skin. This is a lot of death, but wouldn't it be way more terrifying if Twylla had killed 130 people?! That's over two a week!
5) 'Lying About Last Summer' by Sue Wallman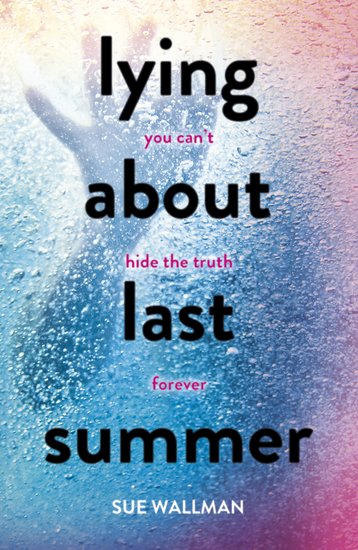 Ironic, putting a book featuring a camp for grieving teenagers in a list of books that should have MORE death, but I wanted revenge plot murder in this one too.
4) 'The Dark and Hollow Places' by Carrie Ryan
Zombies should be terrifying and deadly and murderous, but the only time they really did any impactful killing was in the first book of this series. I wanted the final book in this companion series to feature much more death than it did.
3) 'The Age of Innocence' by Edith Wharton
I hated all of the characters in this book. They all should have died in a fire. It would have made for a much better story.
2) 'The Fate of the Tearling' by Erika Johansen
If any of you have read 'The Fate of the Tearling', you'll know what I mean when I say I wish this book had had more proper death in it. There is death, but there isn't death FULL STOP. I'm still angry about how this one ended.
1) 'Red Rising' by Pierce Brown
I love all of the characters in the Red Rising series, but I love them so much that I want Pierce to tear my heart out and stomp all over it by murdering them all. Some of the characters I adored died throughout this series, but I wanted even more. I wanted to drown in my own tears while reading this.
I hope you enjoyed this murderously fun Top Ten Tuesday! Which books do you wish had more death?