(Top Ten Tuesday was created by
The Broke and The Bookish
!)
Because the topic this week was a rather open-ended choice, I decided to pick the ten reasons that I like summer.
10) Summer storms
I'm putting this one fairly low because DANGER, but PRETTY!
9) Road trips
I don't drive, but I'm very lucky to have friends that do. Nothing is better than driving around town with the windows down and music blasting.
8) The animals
Seeing baby birds learning to fly with their parents is one of my favourite things. This happens more towards the end of spring and the beginning of summer, but it's beautiful nonetheless.
7) Warmth
I always get sunburnt, so I don't LOVE the sun, but I do like not needing to put on four layers of clothing before I leave my house. I feel the cold very easily, so winter is torture for me.
6) Nature
This counts separately to animals, because trees and plants are so much more beautiful when they have leaves and it makes it very exciting to go outside.
5) Dog walks
My dog is getting a little bit old, so sometimes he struggles to go on walks in winter because of the cold. This means the energy and excitement he has for walks in summer is adorable!
4) Relaxing
Don't they look so happy to be led in the sun reading?! Even if it looks like their books might not be real...
This used to be my favourite thing about summer while I was still at school, because you go from having all of the revision and homework to having nothing to do for six weeks. It's not the same when you're working all the time, but if I have a spare afternoon I don't feel so guilty about lounging round and doing nothing.
3) Friends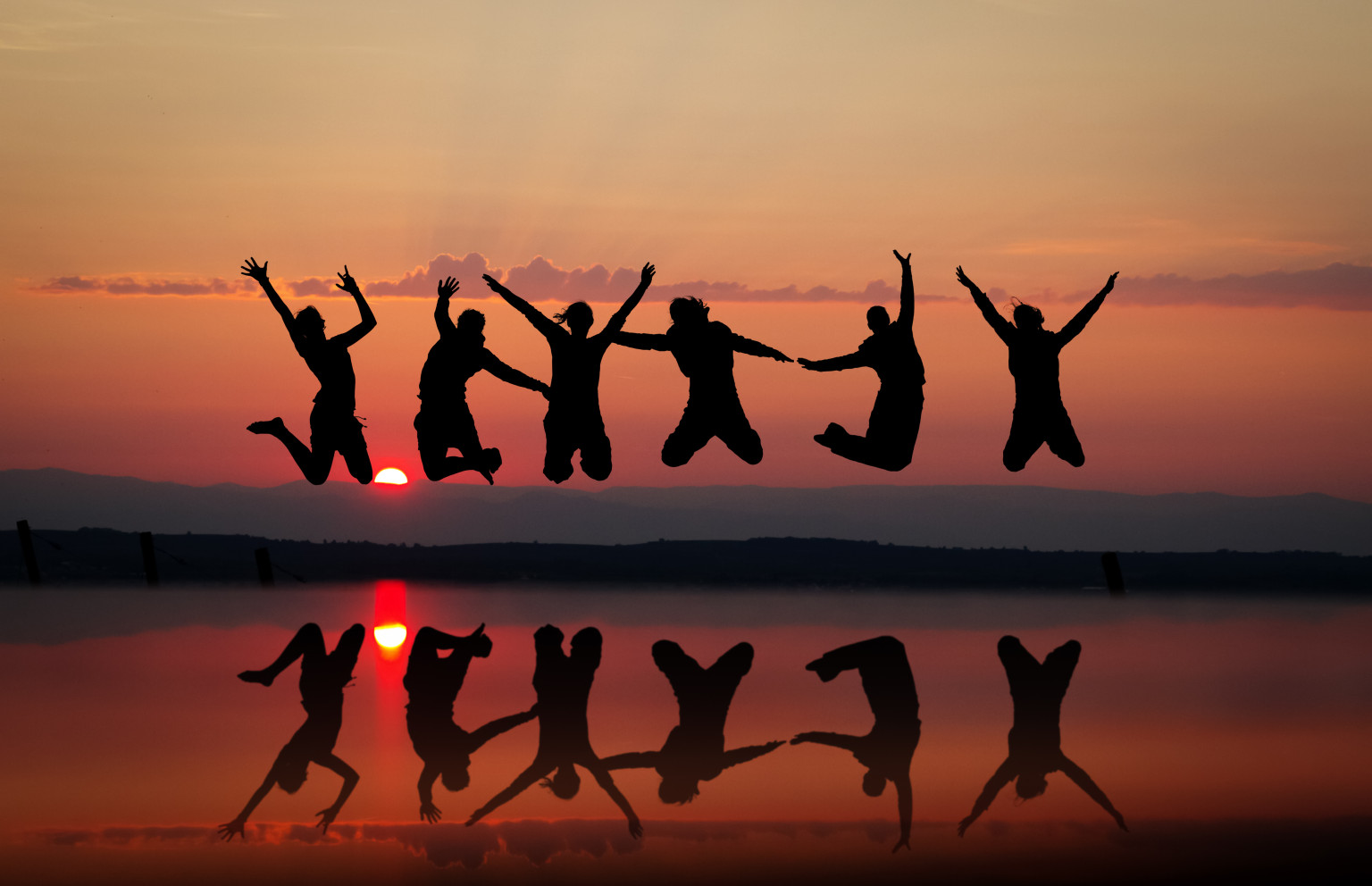 Sadly my friends are not cool enough to do well-timed jumping shots, but we are the type of people who hang out in children's parks getting sunburnt and playing Cards Against Humanity and catch. Because a lot of them go to uni I don't see them much during the year, but summer is a great time to catch up.
2) Tank tops
My favourite wardrobe item. You can wear tank tops in winter, but you'll find yourself being severely judged.
1) Festivals
It's a well-known fact that all of the best festivals happen in summer. Download, Reading, Glastonbury, Isle of Wight, V... The list is endless. Obviously I can't attend all of them, but it's still fun to watch videos and look through all of the photos.
I hope you enjoyed this Top Ten Tuesday! What are your favourite things about summer?