(Top Ten Tuesday was created by
The Broke and The Bookish
!)
There have been so many books published in 2016, and while I've read a few of them I'm nowhere near having read a lot.
10) 'Firsts' by Laurie Elizabeth Flynn
Mercedes sleeps with people to teach them how to give their girlfriends the perfect first time. It's an interesting premise, and it's a good look at how people sometimes do awful things with the best of intentions.
9) 'Seven Ways We Lie' by Riley Redgate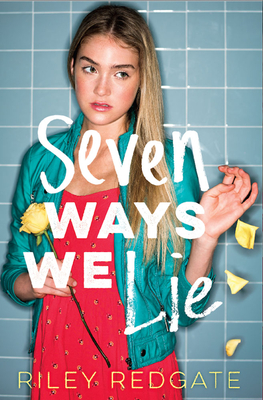 Seven perspectives should have been too many, but with all of the individual voices Riley Redgate's debut has a beautifully developed, diverse cast.
8) 'Rebel of the Sands' by Alwyn Hamilton
One of the most exciting debut novels of the year so far, a stunning high fantasy set in the desert.
7) 'Beautiful Broken Things' by Sara Barnard
UKYA stuffed to the brim with female friendships, and no romantic relationships to be seen!
6) 'True Born' by L. E. Sterling
A very promising first installment to a brand new dystopian series.
5) 'Kindred Spirits' by Rainbow Rowell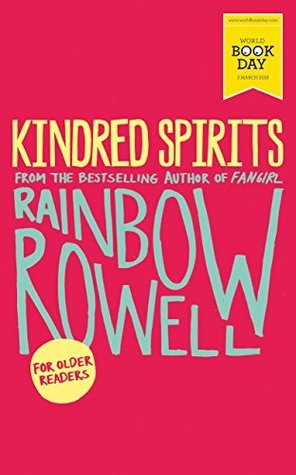 Only a short story, but still a 5 star read.
4) 'Morning Star' by Pierce Brown
I'm nothing if not predictable: the conclusion to the Red Rising trilogy needed to be on this list.
3) 'Wild Swans' by Jessica Spotswood
Jessica's first foray into contemporary writing, and one of the most captivating novels I've read so far this year.
2) 'You Were Here' by Cori McCarthy
A beautiful look at what it means to lose someone, and how grief never really goes away.
1) 'This Is Where It Ends' by Marieke Nijkamp
The first book I read in 2016, and on par with 'You Were Here' for the best book I read.
These ten 2016 books have all blown me away, but that's not necessarily saying they're the best that have been released, just that I've enjoyed these ones the most. If you have any 2016 releases to recommend, please leave them below!