(Top Five Wednesday was created by
GingerReadsLainey
. Find out more at the
Goodreads group
!)
As a blog that is equally split between music and bookishness, I adore it when topics arise featuring music themes. To be able to give books theme songs? THAT'S THE DREAM!
I have spent so long crafting and recrafting this list, and I finally think it's perfect - I honestly could have chosen ten or twenty, though...
5) 'Red Rising' by Pierce Brown - 'Leave out All the Rest' by Linkin Park
I feel as though Darrow's theme song should be a little bit more hardcore than this song - it's too stripped back to be the perfect fit with the book. However, because Darrow loses a lot of friends throughout the course of the series, the lyric "When my time comes forget the wrong that I've done, help me leave behind some reasons to be missed" is extremely resonant.
4) '99 Days' by Katie Cotugno - 'This' by Ed Sheeran
I always feel sorry for Gabe in '99 Days'. Molly sleeps with him despite the fact that she's dating his brother, Patrick, but then as soon as her and Gabe start a relationship she cheats on him. I think this bittersweet song about love and loss perfectly encompasses his feelings as he gets the girl and then loses her once more.
3) 'Fight Club' by Chuck Palahniuk - 'Mad all the Time' by Waterparks
"I'm seeing red and nothing else, I feel mad all the time" - what could be a better theme tune for a book about desperate young men fighting each other? There are other lyrics that fit perfectly too, but I don't want to give too much away in case you haven't read the book...
2) 'Firsts' by Laurie Elizabeth Flynn - 'The Best is Yet to Come' by Kids in Glass Houses
Mercedes sleeps with boys to teach them how to give their girlfriends the perfect first time. She promises she'll stop at ten, but then she keeps going... The words
"you'll be my last, I'll be your first"
have never been more apt. I actually included 'The Best is Yet to Come' on my list of
songs I wish were books
- while this isn't what I'd been expecting, it does work really well.
1) 'Ruin and Rising' by Leigh Bardugo - 'Castle' by Halsey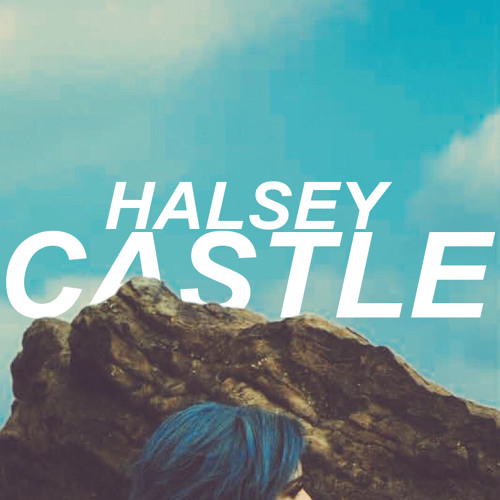 When 'Castle' was announced as the theme song for 'The Huntsman: Winter's War' I was excited, but it didn't fit perfectly. For me, the Grisha trilogy works perfectly with 'Castle': "they wanna make me their queen":
I hope you enjoyed this Top Five Wednesday! Did you agree with my choices, or do you think other songs fit these books better?