(Top Five Wednesday was created by
GingerReadsLainey
. Find out more at the
Goodreads group
!)
There aren't many characters that I like that everyone hates, so I'm not often pushed to defend anyone. That means I'm having to choose a blend of book characters and TV characters.
5) Ross Geller
I love all the Friends characters equally. Why does everybody hate Ross?!?!
4) Molly Barlow
Molly cheats on her boyfriend with his brother, then cheats on his brother with him... She makes a lot of mistakes, but the boys are just as guilty and they hardly get blamed at all: damn society!
3) Tate Langdon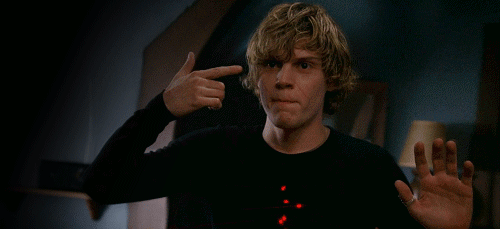 Yes, Tate did a lot of bad things. He had been dealing with bullying and a mentally abusive mother for his entire life, so I still feel sympathetic towards him.
2) Alice Cullen
Alice Cullen is the only decent Cullen, but so many people write her off just because she's part of the family.
1) Jace Wayland
More specifically Jamie Campbell Bower's Jace: I think it was perfect casting, but a lot of people prefer Dominic Sherwood's portrayal!
I hope you enjoyed this Top Five Wednesday! What characters do you always need to defend?