(Top Five Wednesday was created by
GingerReadsLainey
. Find out more at the
Goodreads group
!)
This week, Top Five Wednesday is about top five audiobooks.
I have a problem with this: I've never listened to an audiobook. The only one I've ever felt the urge to listen to is 'Ready Player One' read by Wil Wheaton, but I haven't listened to that yet.
So I thought instead of trying to find five that I want to listen to, that I'd make a listen instead of the five reasons that I don't listen to audiobooks.
5) They're scary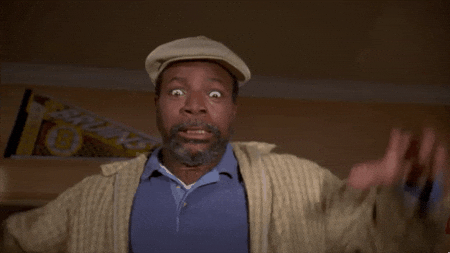 Audiobooks are a genre that I've never experienced, so it's intimidating to try to get into them. The other four reasons on this list are probably things that I'd be able to work through, but this one just makes it impossible to start working through them.
Is there a word for the fear of audiobooks?
4) They're not read by me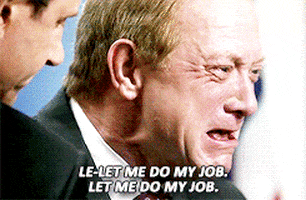 When I read I make all of the characters voices different, to be able to distinguish them from each other quickly and easily. Yes, this is in my head, not out loud. So if the narrator read the text completely in their voice, without putting on strange squeaky high-pitched bits for the children, or low, testosterone filled voices for the villains... Well, I wouldn't be able to follow the story.
3) They're easy to lose track of
When I listen to music I'll start daydreaming, and the next thing I've been listening to silence for twenty minutes without even realising. If I started thinking too much while listening to an audiobook, I know I'd miss huge parts of the plot.
2) They're expensive
Most of the books I buy are from charity shops, or are on very low sales. Audiobooks hardly seem to do this, so I can't really justify paying for them. I know some sites do the first audiobook free for new members, but there is just too much choice for me to be able to commit to one, so I'd rather have nothing than a free thing that I'd regret.
1) They're slow
I can read fairly quickly, if I have time. I read slowly when I don't have much time, of course, but I wouldn't be able to fit in an audiobook then anyway. I know they appeal to people who drive, because they can't read when they're travelling to places, but I take the bus everywhere so it's fine for reading actual words on a page!
I hope you enjoyed my Top Five Wednesday. Do you read audiobooks? If so, why do you enjoy them, and would you recommend them to me?