(Top Five Wednesday was created by
GingerReadsLainey
. Find out more at the
Goodreads group
!)
This is an extremely apt Top Five Wednesday for me, because I'm challenging myself to read an entire series every month of next year.
Yep, that's an entire twelve series.
I've never been good at finishing series - I procrastinate, I dawdle, I dread the final book being published and I completely avoid it for years... For so long, in fact, that my anticipation level and my excitement goes way, way down.
But I am going to stop that in 2016. So instead of this being a Top Five Wednesday, this is going to be my plan for my year of series.
January) The 'Red Rising' trilogy by Pierce Brown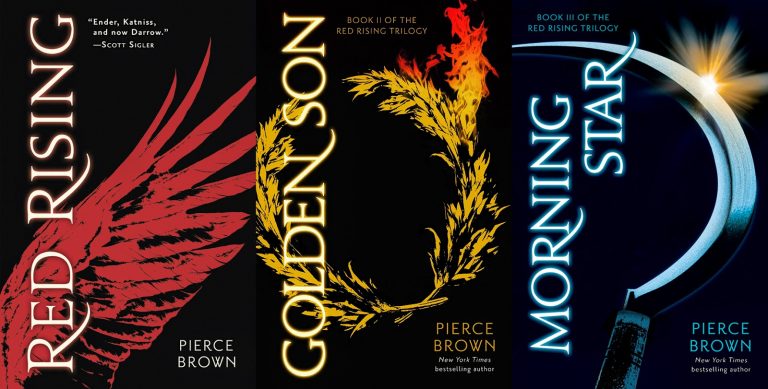 This is technically cheating, because I'm actually participating in the #ReadRedRising challenge that Hodderscape have set up. I'm on part four of the first novel for my re-read, which means I'm going to be - finally, oh sweet finally - starting 'Golden Son' next week. That will take me through the first three weeks of January, but then the third book, 'Morning Star', doesn't publish until the 11th of February. I'm still going to read it as soon as it publishes, though.
January will also be the month for me to finish all of the series that I'm part the way through, ready for a clean slate: namely the Grisha trilogy, the final book of the 'Splintered' series by A. G. Howard, 'Sisters' Fate' by Jessica Spotswood and 'The Retribution of Mara Dyer' by Michelle Hodkin.
February) The 'Anna and the French Kiss' companion novels by Stephanie Perkins (+ The Raven Cycle?)
I first read 'Anna and the French Kiss' last November, and I loved it. I got given 'Lola and the Boy Next Door' and 'Isla and the Happily Ever After' for my birthday, so it feels right to finally read them in February, the month of Valentine's Day and unavoidable soppiness.
Because these are likely to be quick reads (I read the first one in about five hours, and I cried for at least one of those five...) I'm also going to reattempt The Raven Cycle by Maggie Stiefvater, as the fourth and final book, 'The Raven King', comes out at the end of February.
March) The Half Life trilogy by Sally Green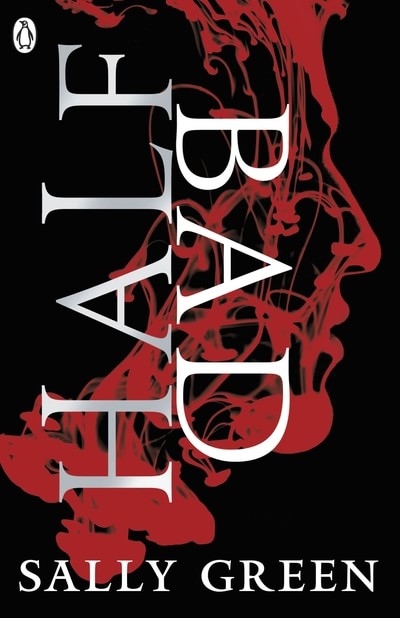 'Half Lost', the final book in Sally Green's Half Life trilogy, publishes at the end of March, so that gives me time to re-read 'Half Bad' and finally move on to 'Half Wild', which I bought on its release day this year and procrastinated through.
April) The Hunger Games by Suzanne Collins
Yeah, I know, I haven't read the biggest series in the world. I know, I'm a disappointment. But that will be changing in April! April is a very busy month for me, with my birthday (finally 20!) and a lot of concerts (check back for my concert schedule before the New Year to know what reviews to expect) so I thought I'd go for a shorter series that everyone has told me is a very quick read.
May) The 5th Wave trilogy by Rick Yancey
I read 'The 5th Wave' last year, absolutely adored it, but then heard terrible reviews about the second novel and decided to hold off. 'The Last Star', the final book of the trilogy, publishes in May, so I'm finally going to force myself through 'The Infinite Sea' - bad reviews be damned!
June) The Lord of the Rings by J. R. R. Tolkien
I really am disappointing all of you, aren't I? I started reading 'The Lord of the Rings' many, many moons ago... Then I got half way through and stopped. I'm pretty sure I'm going to enjoy them - I have more patience with reading now, and a respect for the fantasy genre.
July) The Lunar Chronicles by Marissa Meyer
My wonderful friend gave me 'Winter' last week - early Christmas present - so I have the complete series: it feels like it's about time that I gave it a try.
August) The Maze Runner by James Dashner
Reading these in August, as they're my best friend's favourite books and it's the month of her birthday. If I don't enjoy these, she isn't getting a birthday present.
September) Harry Potter by J. K. Rowling
I've decided to read the Harry Potter series in September, because it's the month that all the children go back to school and I feel as though it's appropriate timing. There are a lot of books, so I've also made it coincide with the quietest month I have (or, at least, it's been the quietest for the last two years... So fingers crossed).
October) Miss Peregrine's Home For Peculiar Children by Ransom Riggs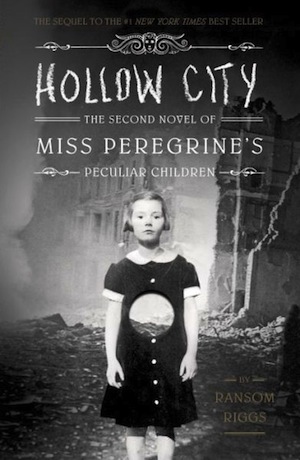 I've heard nothing but good things about this trilogy, and with the release of 'Library of Souls' occurring last month it's finally complete so I can finally enjoy it. However, I want to read these in a month of terror and torment, so I have a logical excuse for being terrified by creepy children - waiting until Halloween is non-negotiable.
November) The Tomorrow series by John Marsden
I read the first novel in the series, 'Tomorrow, When The War Began', last summer, bought all of the books and got too scared to continue. There were a lot of people in precarious situations, lots of tension and danger, and I am a scaredy-cat when it comes to characters dying (making my December choice even more hilarious). I'm finally going to sit down and finish these in November.
December) A Song of Ice and Fire by George R. R. Martin
I'm only leaving this series until last - the very final month - because then I won't feel like a failure if I don't get through them. Come on, this is going to take me way longer than a month, so I can't expect to succeed at reading all five so far.
I was trying not to include unfinished series in this challenge, but who knows when 'The Winds of Winter' will be released? It could be a surprise release in the middle of summer, so maybe it could be realistic to attempt to finish them all in December... Well, if I want to die from eye strain and character overload.
See, the thing is, now I've committed to this (by putting it on the internet, for all of your lovely little faces to gawk at and judge) I'm feeling a lot more optimistic about it. Reading three or four books a month? No big deal! I'll even have time to read other books. I might have time to squeeze more entire series into this year. There are so many ('Matched' by Ally Condie, The Curse Workers trilogy by Holly Black, 'Delirium' by Lauren Oliver) that I was considering but just didn't make the cut - I might try to tear through those as well.
Fingers crossed this plan will actually work, and I will finally learn how to commit to series!
I hope you enjoyed this Top Five Wednesday. Have a lovely Christmas (if you celebrate it, if not have a lovely Friday!) and wish me luck for the New Year.