(Top Ten Tuesday was created by
The Broke and The Bookish
!)
A lot of the time, the books on my TBR are there because I'm too lazy to read them, or I just don't have enough time.
That is not the case with these choices.
These are all horror books that have premises and covers that spook me out so much that I can't bring myself to pick them up. I don't get scared easily, but these books do the trick. The contents might not be that scary, but I'm too much of a scaredy cat to get far enough to try them.
10) 'It' by Stephen King
I'm not even scared of clowns, but the look on the face of this one? Eurgh. It's also a massive book, which is another reason it's scary.
9) 'Miss Peregrine's Home for Peculiar Children' by Ransom Riggs
Creepy children are the creepiest.
8) 'Red Dragon' by Thomas Harris
This book has nothing to do with dragons. Absolutely nothing. Nope.
7) 'The Mailman' by Bentley Little
The most terrifying horror novels are the ones that you can relate to, and who can't relate to receiving mail?!
6) 'Dante's Inferno' by Danta Alighieri
"The Divine Comedy"? Yeah, cause eternal damnation is hi-larious!
5) 'Jaws' by Peter Benchley
Yeah, cause being eaten alive looks like a walk in the freaking park!
4) 'Let The Right One In' by John Ajvide Lindqvist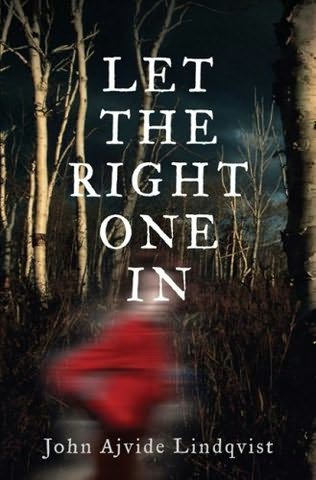 And I'm not even scared of vampires. Not one tiny, little bit. Honest...
3) 'Bird Box' by Josh Malerman
I keep picking up 'Bird Box' in the library and then putting it straight back: I just can't handle it.
2) 'NOS 4R2' by Joe Hill
I could really have picked any of Joe Hill's novels, because they all look terrifying! The creepy car, the blood splattered headlights... Jeez.
1) 'The Shining' by Stephen King
I tried not to pick two Stephen King novels for this list, but 'The Shining' needed to be mentioned. This book is so scary, Joey Tribbiani needed to hide it in his freezer. That's too scary for me.
I hope you enjoyed this Top Ten Tuesday. If you've read any of the books I was too scared to try, please let me know if you recommend them!