(Top Five Wednesday was created by
GingerReadsLainey
. Find out more at the
Goodreads group
!)
5) 'The White Devil' by Justin Evans
I remember being so utterly freaked out by 'The White Devil' when I read it, but that was three years ago now, so it might not be as brilliant as I remember it being. The novel is set in Harrow, a school for privileged boys in London, and it's extremely stereotypical British goings on because the main character is America - it does send shivers up your spine, though.
4) 'After Obsession' by Carrie Jones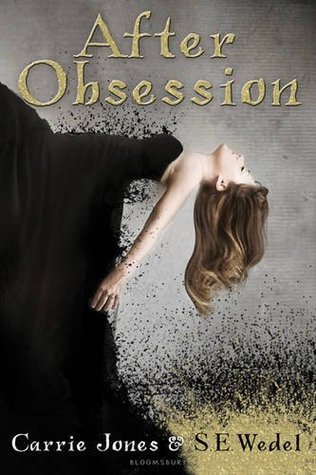 This is another book that I read so long ago that I can hardly remember it, but I do know that this one freaked me out. After reading the Need series, which included lots of romance and pixies, a story including a possession and a haunted house was much spookier than I'd expected. I live in a house, so any books set in houses are just too close to home (ahaha, geddit? Too close to 'home'!).
3) 'Warm Bodies' by Isaac Marion
Because sometimes I really want to read a cute and almost contemporary horror novel. 'Warm Bodies' is everything you could possibly want in a zombie romance and more.
2) 'Working Stiff' by Rachel Caine
I highly recommend the entire Revivalist series. A girl gets a new job as a mortuary assistant, discovers that her boss is reviving the dead, gets killed and then gets revived for herself. Sheer brilliance, and there are some absolutely horrifying moments in the books later in the series. If you have a weak stomach, avoid.
1) 'Trigger Warning' by Neil Gaiman
I've been planning on reading 'Trigger Warning' over the Halloween week for a month or so now, and I finally picked it up yesterday. I couldn't be more impressed, so I'm definitely recommending this one.

Have you got any Halloween recommendations? Comment them below and I'll check them out - I love Halloween books!