(Top Five Wednesday was created by
GingerReadsLainey
. Find out more at the
Goodreads group
!)
I found it very, very tricky to participate in this week's Top Five Wednesday. I haven't read many (any?) graphic novels, and I've only just started to get into comic books... It meant I didn't have a huge well of knowledge to draw on. But I've just about compiled five together, so here we go:
5) 'Bombshells'
The art style, the concept, the writing... Everything about the 'Bombshells' series appeals to me. I've read the two issues that are out at the moment, and I think this is one I'm definitely going to follow through.
4) 'Guardians of the Galaxy'
I'm only halfway through the 'Cosmic Avengers' volume, but I'm really enjoying it. I loved the 'Guardians of the Galaxy' film that was released last year (mostly because Chris Pratt) and I fell in love with the characters, so it's great to read more about them.
3) 'Black Orchid'
I actually only finished 'Black Orchid' yesterday, but I was speechless. The story was enthralling, and the colouring was gorgeous - a real visual treat.
2) 'Gotham Academy'
It's so beautiful and adorable and the characters are really cool and I'd love to go to their spooky school. The art style is just fabulous.
1) 'The Walking Dead'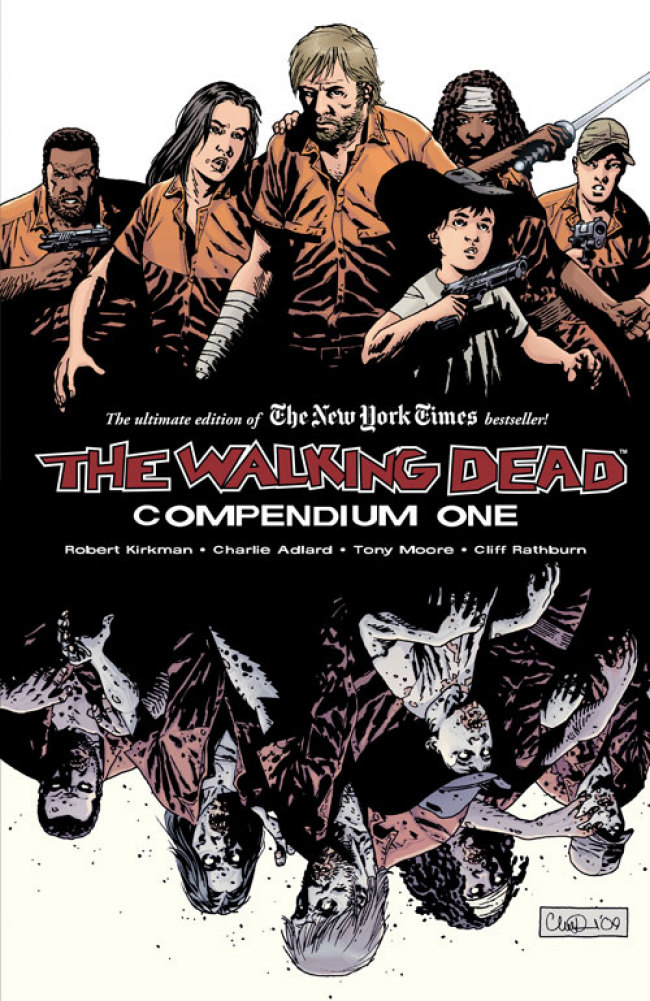 'The Walking Dead' by Robert Kirkman and Charlie Adlard needed to be my top selection, because it's the comic book series that I've gotten the furthest into. I've read the entire of the first compendium, and now that the TV series has progressed on a bit further I'm starting to think about reading the second compendium too. I love the characters, I love the story and I love the art style - it's brilliant.
I want to give a little mention to 'Nimona', 'Chew' and 'Rat Queens', all comics and graphic novels that I've been looking at getting my hands on - I really need to explore this genre more. Either way, I hope you enjoyed my Top Five Wednesday: comment below with your favourite graphic novels and comics!