A couple of weeks ago, the Top Ten Tuesday topic was the
top ten last books I acquired
, in which I posted the first installment of my July book haul. I had been hoping that that was it for this month's book haul... But alas, I was completely wrong, and now I'm knee deep in new books that I've acquired and most definitely do not have time to read. However, I've got some damn exciting books to show you, so let's get on with it!
(As a little reminder, from now on my crime book hauls are going to be taking place over at
The Courtroom
, so you should probably go and see those afterwards.)
eBooks:
The first two Kindle books I got this month were actually free!
I hadn't personally heard of either of the books, but
Benjamin of Tomes
recommended them over on his Youtube channel, and because they were free there was no reason for me not to explore them.
Other than that, in the first half of the month I only bought one other Kindle book, and that was 'The Three' by Sarah Lotz. I'd been looking at getting this one around the time 'Day Four' came out, so I'm glad to have finally gotten it.
But that was just the first half of the month, and that all changed last week. When I noticed there was a little summer sale on I couldn't help myself - I bought eight books in five minutes. No regrets, honestly...
Bought 'Talon' a couple of months ago, so when I saw the sequel, 'Rogue', was available for 99p I jumped on it.
I heard so much about Holly Bourne after her appearance at YALC, so the fact that two of her novels (her only two novels? I'm not quite sure) were available for 99p each meant that these were getting added to my never-ending pile of books to read.
Another author I heard a lot about after YALC was Alice Oseman. I nearly purchased 'Solitaire' a few years ago but didn't bother, which is something I really regretted, so when this one was - you guessed it - 99p on Kindle it was bought instantly.
I've heard amazing things and terrible things about 'Love Letters To The Dead'. I've heard that it's practically a rip-off of 'The Perks of Being A Wallflower', and that it isn't really worth the time it takes to read it - at least now I've got it I can try it when I'm in the mood for a depressing contemporary and I can make up my own mind.
I'm not really sure what 'The Year of the Rat' is about, but I know when it got released there were a lot of people super excited about this one. Thought I might as well give it a try myself...
'The Last Summer of Us' is another book that I haven't heard too much about, but it looks like a summery contemporary novel, and it's summer, and the title involves summer, so it seemed like a good fit.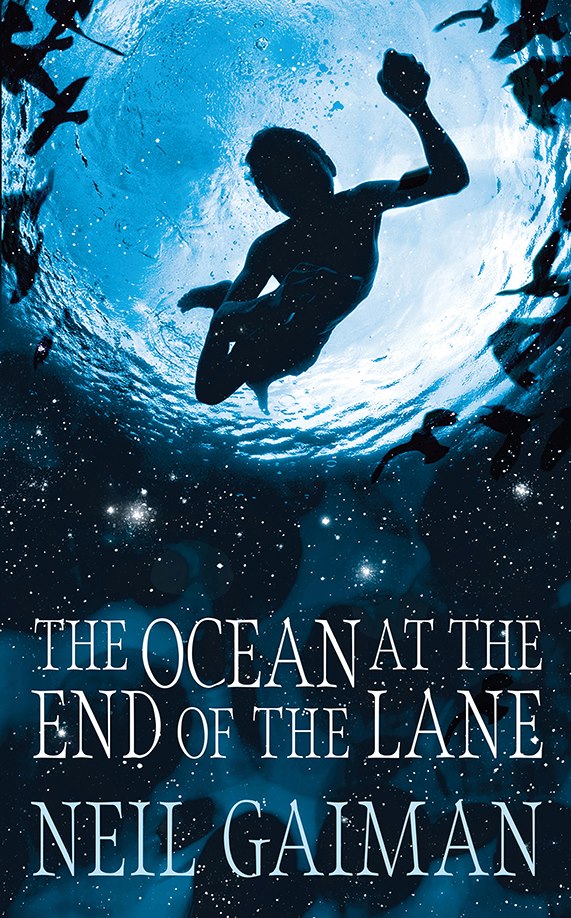 The Kindle book I'm most excited about acquiring is definitely 'The Ocean at the End of the Lane' by Neil Gaiman. I'm embarrassed to admit it, but I've never read a Neil Gaiman book - I don't know why, but the hype just kind of passed straight over me - and I think it's about time that I changed that.


Books:
In all honesty, I didn't spend that much on books this month. It might sound like a lie (it's a total lie) but I had a lot of birthday vouchers for Amazon and WH Smith left over, so I spent all of them this month and got some total bargains.
I've been wanting to buy the Lunar Chronicles series for as long as I can remember, and with 'Winter' coming out in a matter of months it seemed about time that I did that. It annoys me to no end that 'Fairest' is longer than the rest of the novels, but it's an American edition so I'll deal with it. I've also been very excited about 'P.S. I Still Love You' by Jenny Han, and will be reading this one as soon as I have time.
WH Smith's had quite a few brilliant deals on this month. I managed to get 'The Heir' and 'Deep Water' for buy one get one half price! I'm only half way through 'The Elite', so it's going to be a little while yet before I move on to 'The Heir', but I'm already highly excited about the companion series.
I've wanted to read 'Dorothy Must Die' for as long as I can remember, but it hadn't come out in the UK - so now I have this brilliant American edition. Meanwhile, after reading so many brilliant things about Liz Kessler at YALC, I had to purchase her first ever YA novel, 'Read Me Like A Book'.
I work in a library and frequently we have book sales - dirt cheap, brilliant book sales. The above books cost me twenty pence each (apart from 'Dragon's Oath', which was ten pence) so how could I say no? 'Dragon's Oath' was one of the only books from the House of Night series that I still needed to get hold of, while the Primeval book adaptations are a series that have interested me for a while now. I haven't seen 'World War Z', but the trailers didn't look very good, so hopefully I'll enjoy it in book form!
Bookbridgr:
You might remember, last month I acquired a book from Bookbridgr, a new book reviewing site. You request the book, similar to NetGalley, and if the publishers want you to review their novel then they send it through to you. Luckily, this month I received four novels!
These three novels all came from the amazing people at Hodder and Stoughton. 'Reawakened' is a YA novel, 'The Long Way to a Small Angry Planet' is sci-fi and the Jodi Picoult novel is contemporary. It seems like a strange mix, but I will read anything YA, 'The Long Way...' sounds absolutely fabulous, and I love Jodi Picoult's writing - I'm sure to love all three of these. Reviews for these should be going up over the next couple of weeks, as these are my priorities, so keep an eye out!
Last, but most certainly not least I received 'Empire' by John Connolly and Jennifer Ridyard, from the fabulous team over at Headline. I haven't read the first book in the series yet, but now I have the second book I should be marathoning them both together over the next couple of weeks.
That's all for this month! 37 books in a month is quite a few, but when you combine that with the fact that I have 16 books over at The Courtroom, that's 53 altogether this month. I swear there will be less next month... Honestly.