(Top Ten Tuesday was created by
The Broke and The Bookish
!)
Hello, and welcome to another Top Ten Tuesday! This week, I'm putting on a teacher's hat and sharing with you the books I would teach if I taught YA 101. I know, I know, it's a very broad topic, but I don't really have any specialist areas in YA (apart from dystopian, I suppose, which I would hate to teach) so I'm just going for generalities today.
10) 'Before I Die' by Jenny Downham
I was torn between 'Before I Die' and 'The Fault In Our Stars', but I really do love Jenny Downham's writing, so I would mind analysing it with a class.
9) The Harry Potter series by J. K. Rowling
As a book blogger, I really should have read Harry Potter by now - alas, I have not. But if I was teaching YA 101 I would force this as a required read upon myself, because I really need some motivation to pick it up.
8) 'Every Day' by David Levithan
This novel brings up such interesting questions about identity, the self, and what it would be like to change bodies every day, so I think the debates and discussions this could cause would be enlightening and unmissable.
7) 'Fangirl' by Rainbow Rowell
If you're going to teach any class, you need to teach 'Fangirl' - and make sure that your students know that fanfiction is not bad, and that you don't make them feel horrendous for doing what they love!
6) 'A Court Of Thorns and Roses' by Sarah J Maas
If you're going to talk about YA, you need to talk about fairy tale adaptations - they're a huge part of it. This is my personal favourite (so far) so I'd need to include it.
5) 'The 5th Wave' by Rick Yancey
I'll include 'The 5th Wave' not only because I love it, but it gives me a brilliant excuse to talk about H. G. Wells' 'The War of the Worlds' which is one of my favourite books of all time.
4) 'Ready Player One' by Ernest Cline
I'd set this text towards the end of the year, so that summer homework could include playing and perfecting many, many vintage video games. Exciting times all around!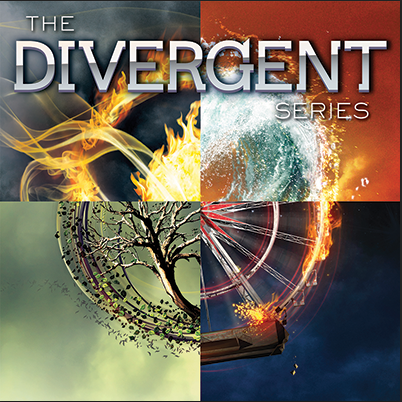 3) The Divergent series by Veronica Roth
Partly to warn against the dangers of bad series enders, but partly because the first novel is a work of genius. It would also be great to have a unit that discussed the differences with book to movie adaptations - my media qualification would come in very handy.
2) 'The Art Of Being Normal' by Lisa Williamson
I know, I've gone on about 'The Art Of Being Normal' quite a lot recently, but it's sheer and utter brilliance. I think it would be interesting to teach my class about transgender and about acceptance - it would also be a great way to make sure they were all tolerant of others and not bullies, otherwise I'd get them kicked off of the course.
1) 'Looking For Alaska' by John Green
My favourite novel of all times. It brings up a lot of heartfelt and emotional questions, and it allows very sensitive topics to be broached, so I'm sure it would be helpful for a lot of students to study it and learn about it in my class.
I hope you enjoyed my Top Ten Tuesday! If you were running a class, what would your speciality be and what books would you teach to your students? Leave your comments down below to let me know.