(Top Five Wednesday was created by
GingerReadsLainey
. Find out more at the
Goodreads group
!)
Hey again guys! Another week, another Wednesday - time is going so quickly recently. This week, Top Five Wednesday is focusing on the series that we wish had more books.
Now, I have a confession. I am not good at finishing series. So I think if I'd actually finished more series, I would have had a much harder time making this list. In fact, I'm probably going to rewrite this list when I've got more finished series under my belt - but for now, let's go!
5) The Twilight series
If I only want more novels to mean 'Midnight Sun' is here, does it count?
4) The Divergent series
I know we have 'Four', the collection of short stories based on Four's character, but I just think it might be even better if we had a novel set in the future following Four and the rest of the gang after the events of 'Allegiant'. The epilogue left much to be desired, but it also left things quite far open - I would enjoy exploring this world even further. I also just think that there's much more potential! The last novel didn't really do anything for me, but I think with a bit more time and careful crafting that that could change.
3) The Shiver series
Partly because it's still one of the only series I've finished, partly because I love Maggie Stiefvater's writing - I would love more 'Shiver' books. I know we have spin-off novel 'Sinner', but I think another story focused on Grace and Sam could be breathtaking, if the right length of time was left between installments, and another plot line could be created. But then, to be honest, I'd probably read about these two grocery shopping if Maggie wrote it.
2) 'To All The Boys I've Loved Before' duology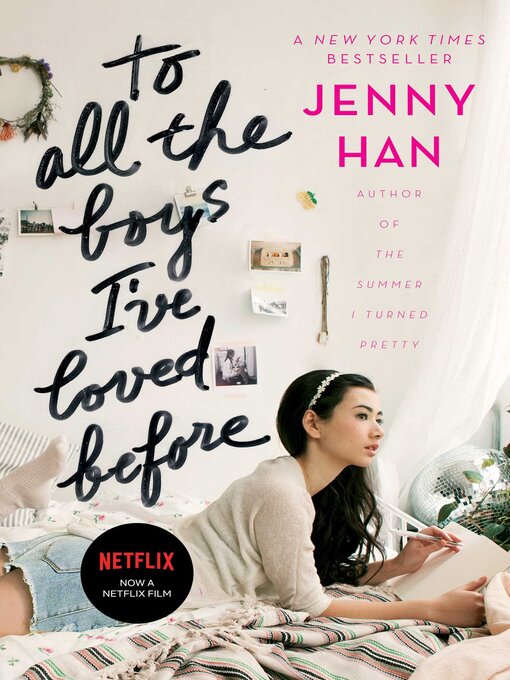 I haven't managed to read the second novel yet, because I don't want it to end - but is two books really enough to tell Lara Jean's story? I love her so damn much.
1) 'The Host' series
I know there are more books on the way, but it doesn't really count if they haven't been released yet! If I want more Twilight novels because I want to read 'Midnight Sun', I want more from 'The Host' because it's one of the best books I've ever read - I just think it's so inventive and so emotional, and it's really bloody brilliantly written.
I hope you enjoyed my Top Five Wednesday! If you can think of any series you really wish had more books, please leave your comments down below - it might give me the motivation to finish more series because I really need to start getting around to it.