Yesterday, the YA Book Prize
announced their 2017 shortlist
. Last year, I challenged myself to read all of the books on the shortlist before the prize was awarded - a challenge I'm going to be undertaking again this year - so I thought I'd take this opportunity to talk about the books: how I felt about the ones I've already read, and what I'm expecting from those that I haven't picked up yet.
'Beautiful Broken Things' by Sara Barnard
You all know how much I love Sara Barnard. I read 'Beautiful Broken Things' way back in February 2016 and
I really enjoyed it
, but Sara's second novel, '
A Quiet Kind of Thunder
', stole my heart and made it explode with sheer joy.
I only gave 'Beautiful Broken Things' four stars when I reviewed it, so I'm probably going to reread this one... But I wouldn't be surprised if 'A Quiet Kind of Thunder' is nominated next year.
'The Graces' by Laure Eve
I've heard mixed things about 'The Graces'. I've heard people saying it's the greatest starter to a series that they've ever read, but I've also seen a lot of comparisons to Twilight and Beautiful Creatures... Both series that I enjoyed, but seem dated now.
I'm not sure I'm going to like this one so much.
'How Not To Disappear' by Clare Furniss
Yes, yes, a thousand times YES. I
loved this book
. It reminds me of 'Unbecoming' by Jenny Downham, which was nominated for the prize last year, but I feel like the juxtaposition between Gloria's dementia and Hattie's pregnancy makes this book compelling and appeals to people of all ages.
Out of the books I've read from the list so far, I'm backing this one as the winner.
'Paper Butterflies' by Lisa Heathfield
This book is heartbreaking. It's a realistic look at familial abuse, and it's impossible to be impartial towards it. I cried my heart out at the end of this book, but some of the scenes of abuse were so harrowing that it was uncomfortable to read and I just wanted it to be over.
I still think it
deserves the five stars
that I gave it... But I'm not sure that it's a winner for me.
'Orangeboy' by Patrice Lawrence
I was planning on reading this in March anyway - it's the #SundayYA book club pick for this month! Great timing gang.
I don't know what to expect from 'Orangeboy'. I know it deals with issues of class, and I'm grateful that it's up both because of that and because Patrice is a black author: it adds some much needed diversity to the list, which other award shortlists have been struggling to achieve in recent months.
I'm hopeful about this one, if only because the cover is so gorgeous.
'The Call' by Peadar O'Guilin
I've got this book out of the library at the moment, but I've been putting it off - I always struggle to read books with as much hype surrounding them as this one had.
I've heard that it's an intensely dark and brutal horror, stuffed with fantasy elements. That sounds like a combination that I'm going to love, and I'm excited to finally pick this one up. It think it's going to be right up my street, and I'm almost certain I'm going to be rating it highly.
'The Monstrous Child' by Francesca Simon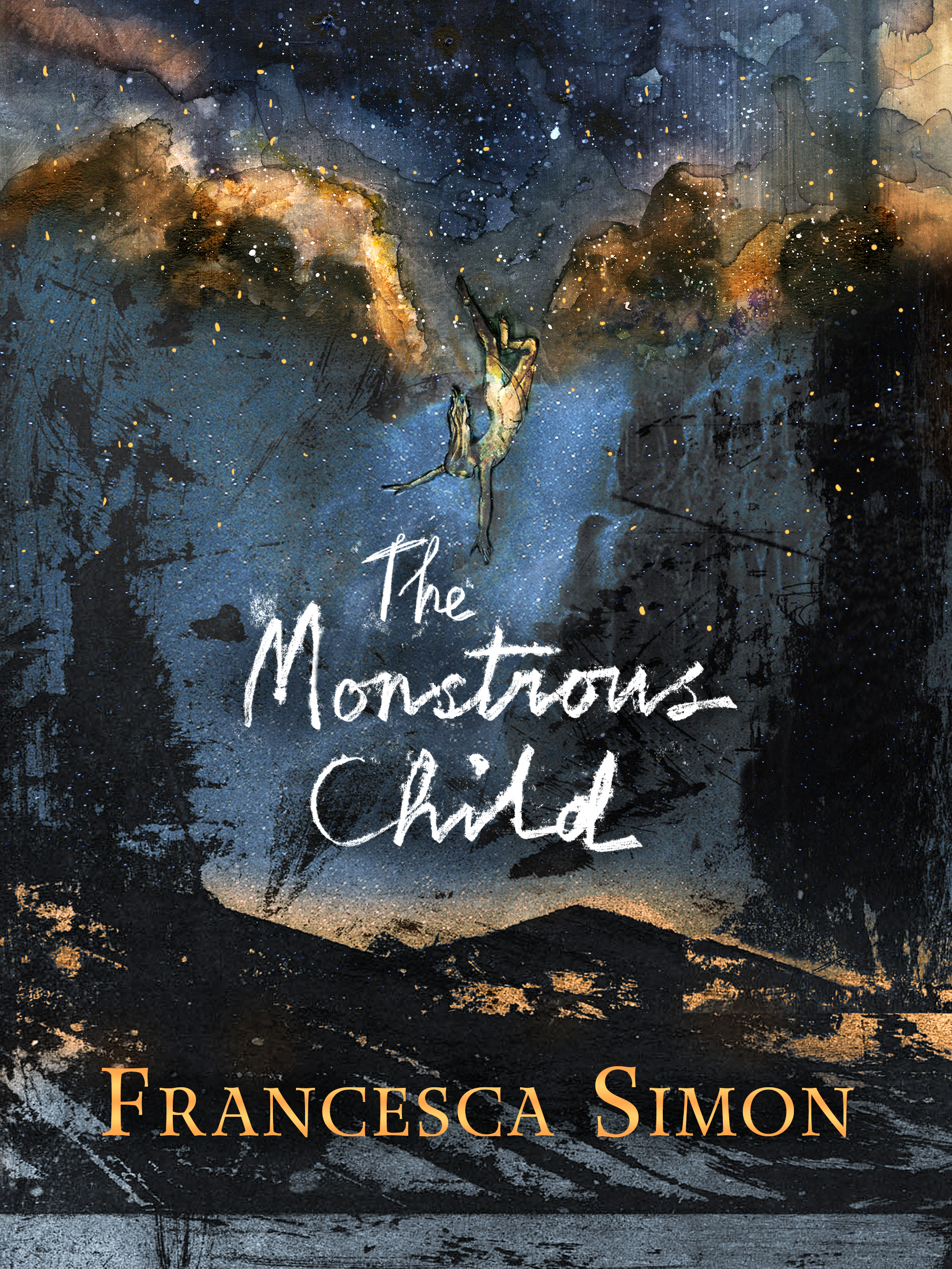 I'm going to be honest - I've never read a Francesca Simon book.
You can scream, you can gasp, you can cry, but that's not going to change anything. I was too old to read Horrid Henry, not that I would have been interested in the books anyway. I had no intentions of reading this book: when authors switch genres it normally goes horrifically (or, at least, that's been my experience... *cough* Cassandra Clare and Holly Black *cough cough cough*) but now it seems I'm going to have to give it a try.
Hopefully my expectations are wrong, or this is going to be very hard to get through...
'Riverkeep' by Martin Stewart
I've never heard of this one. The cover looks kind of middle-grade, so I'm assuming it's going to be verging on a children's book... I would never pick this up if it wasn't on the shortlist.
'Crongton Knights' by Alex Wheatle
All I know about 'Crongton Knights' is that it's the second book in a trilogy (which means I need to get hold of the first one and read that before I read this... Gah) and that it recently won the
2016 Guardian children's fiction
prize. It has invented slang in it - something that I always struggle with - and sounds like it's going to be similar in tone (thought not in plot) to William Sutcliffe's 'Concentr8', the only book from last year's shortlist that I HATED.
This is the only book on the list that I'm dreading reading, and it's going to take some effort to pick it up.
'Chasing the Stars' by Malorie Blackman
I had my eye on this book last year - HELLO, look at that cover! - but for some reason I haven't taken the time to read it yet.
I've been intending to read more of Malorie Blackman's novels ever since I finished the Noughts and Crosses series, so I'm looking forward to finally doing that. I'm sure I'm going to love this one.
Those are the ten books on the YA Book Prize shortlist! Is anyone going to join me in reading all ten titles, or have you read them all already?
Leave your comments down below, along with your prediction as to who is going to win the prize!