(Top Ten Tuesday was created by
The Broke and The Bookish
!)
I don't read many funny books. I always seem to pick up darker, more serious reads, so any books that I read that make me laugh are extremely relieving! It's taken me quite a while to construct this list, because I had that few titles to choose from, but I've managed to scrape together ten choices...
10) 'Kindred Spirits' by Rainbow Rowell
Released for World Book Day earlier this year, 'Kindred Spirits' is only a short story, but it's packed to the brim with really funny moments. Elena is determined to queue for the release of 'The Force Awakens', and she makes friends with the other brilliant characters waiting in line.
9) 'To All The Boys I've Loved Before' by Jenny Han
When the love letters that Lara Jean has written to every boy she loved (with no intention of sending, of course!) get sent out, it's a totally cringey moment, but you can't help laughing at the situation that Lara Jean finds herself in.
I adored this book
, and I'm hoping the second installment, 'P.S. I Still Love You', is just a funny.
8) 'Alienated' by Melissa Landers
I wasn't expecting to love 'Alienated'
as much as I did
, because I thought it was going to be filled to the brim with inter-species instalove. However, there was no instalove, and Cara and Aelyx both irritate the heck out of each other when they first meet - their interactions are very funny.
7) 'Lumberjanes'
A group of female friends go on adventures at summer camp. You can't really get a more fun read than this one!
6) 'Will Grayson, Will Grayson, by John Green and David Levithan
The thing that really made me laugh about 'Will Grayson, Will Grayson' was the flamboyantly gay Tiny Cooper. This means I'll probably find 'Hold Me Closer' by David Levithan - Tiny's sequel - much funnier... I just haven't had a chance to read it yet!
5) 'Snow Like Ashes' by Sara Raasch
Sara Raasch is brilliant at writing natural, witty dialogue, particularly the easy interactions between Meira and Prince Theron.
"I'm trying to learn more about magic," I start.
Theron gasps. "While reading a book called Magic in Primoria? No!"
4) 'Captain Marvel'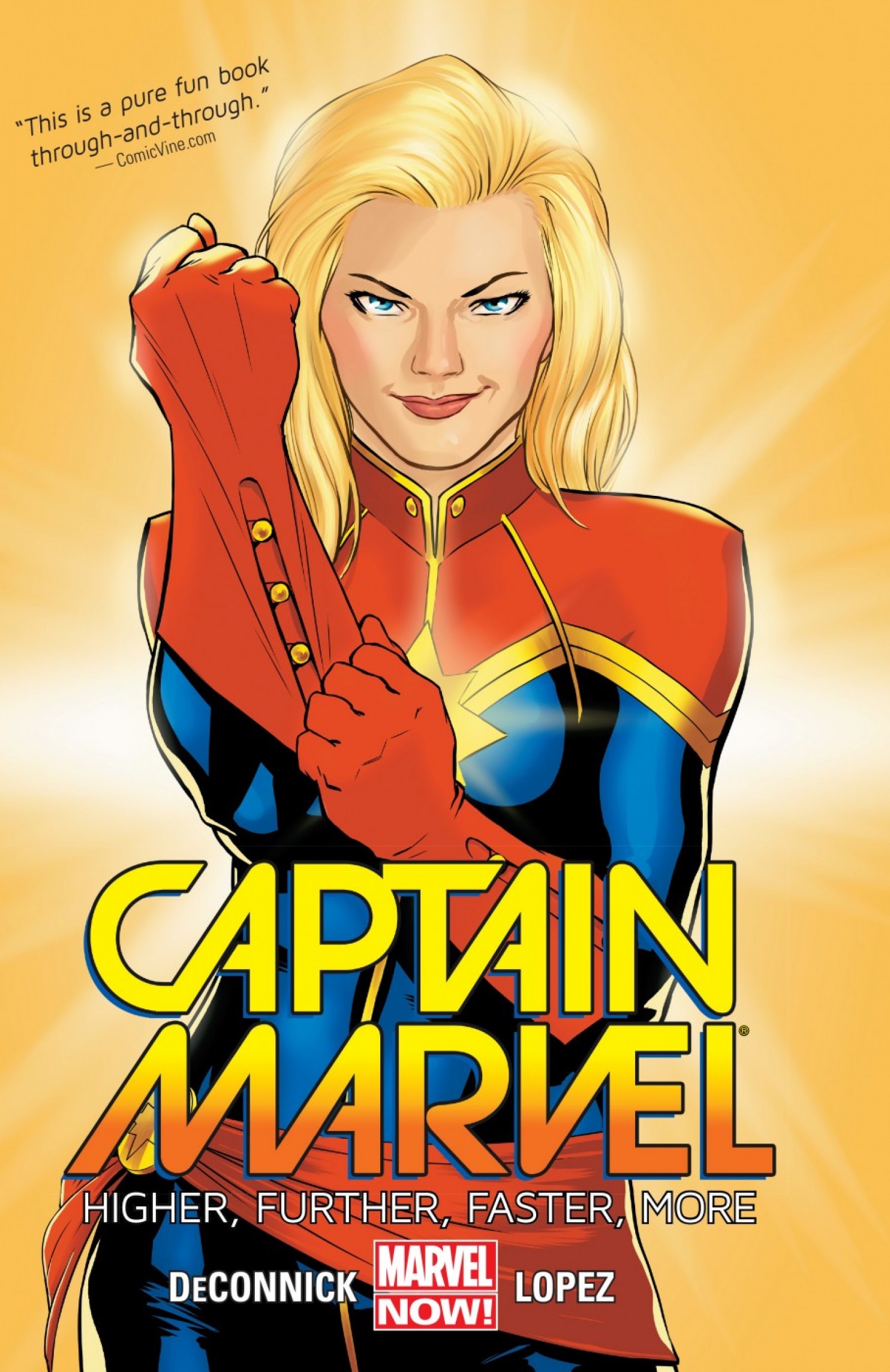 Particularly this scene:
3) 'Denton Little's Deathdate' by Lance Rubin
Denton Little is probably one of the most tongue-in-cheek characters I've ever encountered, and I was
highly impressed
when I read this debut novel. I'm looking forward to the sequel, 'Denton Little's Still Not Dead', because I'm certain it's going to be just as good. It was meant to be released this year, but has been pushed back since 2017 - I'm already feeling impatient!
2) 'Patsy Walker aka Hellcat!'
I've been buying the single issues of this series, and there's only four out at the moment - I'm highly anticipating more being released though. It's beautifully designed, with the popping colours and the clean lines, but the writing is really funny too.
1) 'The Bane Chronicles' by Cassandra Clare, Maureen Johnson and Sarah Rees Brennan
I've only read the first few short stories of 'The Bane Chronicles', but they are really funny (particularly 'What Really Happened In Peru?'). I just adore Magnus as a character - The Mortal Instruments are rather depressing and filled with death and darkness, but Magnus is brilliant comic relief.
Harry Shum Jr. also portrays him wonderfully in the 'Shadowhunters' TV series adaptation: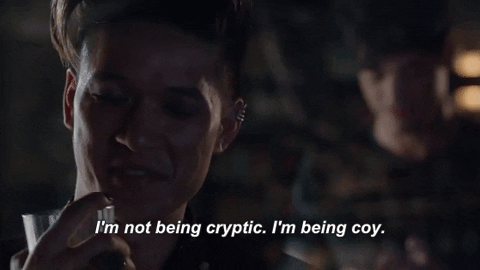 I hope you enjoyed this Top Ten Tuesday! Please post your lists below - I'm so excited to find more funny reads!