(Top Five Wednesday was created by
GingerReadsLainey
. Find out more at the
Goodreads group
!)
I've actually found this topic extremely difficult. Most of the books that I've read and really loved this year have had awful mother figures... Either they've abandoned ship and have left their offspring to fend for themselves, or they've been addicts who've brought no end of problems to their families, or they've been such minor background characters that they aren't even worth mentioning. Quite often you'll have dads being both parents (good examples of this being 'Fangirl' by Rainbow Rowell and 'To All The Boys I've Loved Before' by Jenny Han) but I'd rather include those in a list of best dad characters - they're certainly brilliant!
I had to dive way back to find five characters I could use - I mean, I read 'Beautiful Creatures' way back in 2010! Hopefully I'll be able to find some great recommendations for books with brilliant maternal characters.
5) Jocelyn Fray from Cassandra Clare's The Mortal Instruments
This is going to be a controversial choice, because even I'm conflicted by it. Lying to your child for her entire life and concealing her true self from her is an awful thing to do: I don't think anyone will argue with that! But I can understand that she's doing it for the right reasons, and sacrificing her life as a Shadowhunter to improve Clary's life is very selfless.
4) Deanna in the Red Rising trilogy by Pierce Brown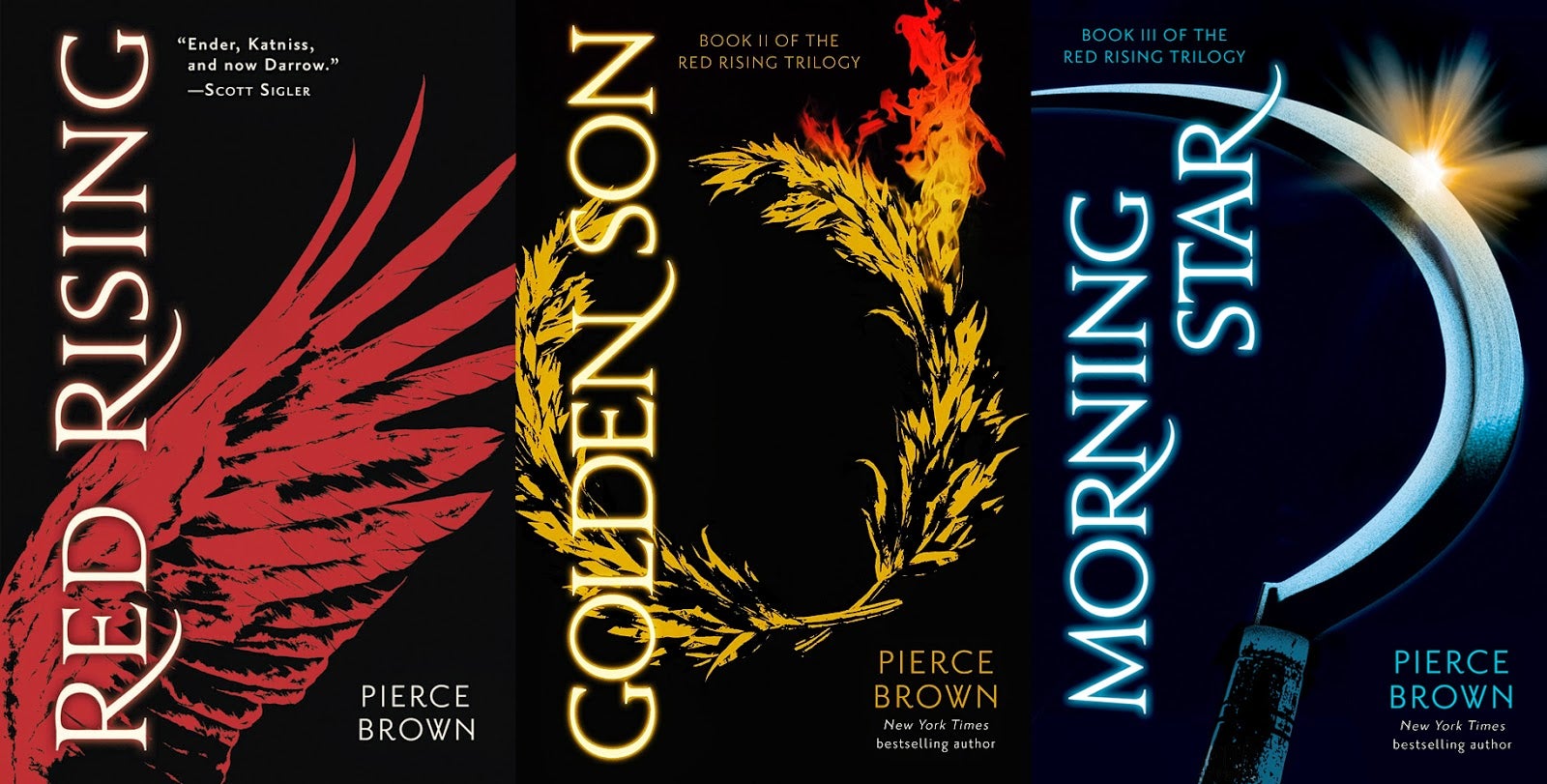 I can't really say why I've chosen Deanna without spoilers, because the reason I think she's such a wonderful mother character happens in the third book of the series, 'Morning Star'.
3) Mrs. Garrett from 'My Life Next Door' by Huntley Fitzpatrick
I wasn't
absolutely in love
with 'My Life Next Door', but I can't deny that Mrs. Garrett is a wonderful mother. She has so many children, but she raises them all brilliantly and she is just so loving and caring towards everyone.
2) Amma from Kami Garcia and Margaret Stohl's Caster Chronicles
Amma is Ethan's nanny (and his father's nanny before him) and after his mother dies she steps up and fills the role for him. It's been a very long time since I read the Caster Chronicles, so I can't remember any quotes off of the top of my head, I just know that Amma's love for Ethan left a lasting impression on me.
1) Eileen from 'Alienated' by Melissa Landers
When
I read 'Alienated'
, I was astounded by how wonderfully Cara's parents were written. Eileen and Bill, Cara's parents, are affectionate and loving, they support their daughter in all of her choices and they aren't afraid to get tough when they need to be. They have their own personalities, and they're very well-rounded characters in their own regard: I wish more YA parents could be like these two!
I hope you enjoyed this Top Five Wednesday. Now bring on those recommendations!