(Top Ten Tuesday was created by
The Broke and The Bookish
!)
I am an indecisive little sausage, so I'd prepped five books for two different moods this week and I was planning on choosing between them today.
However, I've now decided I will not choose - I do not WANT to choose - so instead, we have five books to read if you're in the mood for
LURVE
, and five books to read if you're in the mood for
MURDER
.
Because those things are complementary and should always be placed together in a sentence.
LURVE:
5) 'The Lover's Dictionary' by David Levithan
'The Lover's Dictionary' tells the story of a relationship using the letters of the alphabet. It's David Levithan's only adult novel, but it's a genuine portrayal of a relationship, warts and all.
4) 'The Truth About You and Me' by Amanda Grace
The ending of this book really disappointed me, but the relationship between Madelyn and Bennett - up until that point - is brilliantly written and perfectly sketched out. It's almost insta-love, but it's very authentic and it's easy to believe their feelings: one of the best contemporary romances I've read in a long time.
3) 'Anna and the French Kiss' by Stephanie Perkins
'Anna and the French Kiss' does include some cheating, so if you're against that you shouldn't read this one - however, if you believe in fate and the whole 'meant to be' shebang, this will be right up your alley.
Plus, it's set in Paris. Could it be any cuter?!
2) 'All of the Above' by Juno Dawson
'All of the Above' features lots of different kinds of love: it's worth reading for the love amongst friends alone, but I adore the focal relationship in this novel. It's part of the plot, so I won't give it away, but it's GORGEOUS.
1) 'Fangirl' by Rainbow Rowell
I haven't read 'Carry On' yet, but I've heard the relationship in that book is super cute as well. If you love love, you will
adore
'Carry On' - Levi is a brilliant love interest, and even though Cath is a bit frustrating at times because she's so oblivious.
MURDER:
5) The Grisha trilogy by Leigh Bardugo
I had to include the entirety of the Grisha trilogy, because most of the murdering comes in later in the book... There's deathly deaths in every book, though, so if you like that you should try these out.
4) 'This Is Where It Ends' by Marieke Nijkamp
'This Is Where It Ends' is based around a school shooting, so - as you can imagine - there are a hell of a lot of deaths in this book. However, it's so emotionally charged that that's the important thing about it: all of the deaths make sense, but because it's easy to get attached to the characters it's impossible not to care.
3) 'The 5th Wave' by Rick Yancey
Quote found on Pinterest
Billions of people get wiped out in the first few chapters of 'The 5th Wave', but it just gets worse throughout. Aliens vs. humans? Leads to a lot of murder.
2) 'Red Rising' by Pierce Brown
To get into the Institute, the school for Golds in 'Red Rising', you must pass the initiation ceremony. What is that ceremony, you ask? All of the students are paired up and locked in cells - they can leave the cell once only one of them is alive. That's a heck of a lot of bare-handed murder, and that's before the Institute and the real competition begins.
1) The Walking Dead graphic novels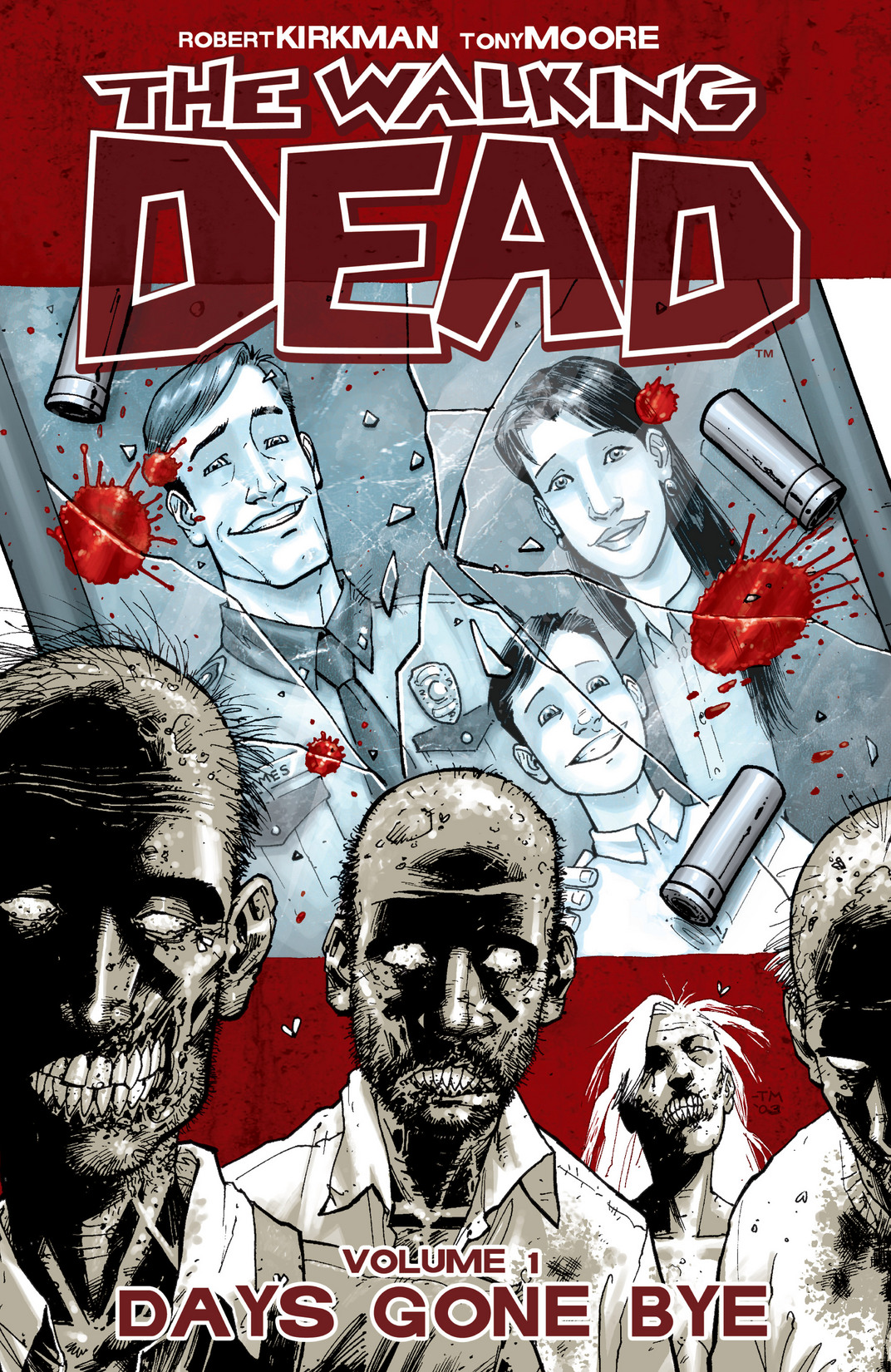 Watched 'The Walking Dead' TV show? Think there's a lot of death in it? Aw, that's real cute. You want a lot of deaths, you better start reading the graphic novel series now - there's way more murder and death - they can get a lot more gruesome on the page than they can on the screen.
I hope you enjoyed this Top Ten Tuesday! Do you prefer books focused on love or books focused on murder?