This morning, I finally finished 'Emma' by Jane Austen: my 12th classic of the year.
I successfully completed the #2016ClassicsChallenge!
Stacey
announced last week
that she wasn't going to be continuing the challenge in 2017, but I've had so much fun reading outside of my comfort zone - picking up books that people have been telling me for years that I NEED to read - that I'm going to continue reading classics in 2017 anyway.
I thought this was the perfect time to wrap-up this year's challenge, showing you all of the classics I've read this year, and to then show you my plan for my next twelve classic reads.
January:
'Alice's Adventures in Wonderland and Through The Looking-Glass' by Lewis Carroll:
I read this many, many times when I was younger, but after reading so many retellings I'd wanted to re-read it again for years. It was a nice easy way to start the challenge, and on reflection I gave it
4 stars
.
February:
'The Bell Jar' by Sylvia Plath
Sylvia Plath's only novel has always fascinated me, and when I was ill on a day in March (yes, I missed the February deadline!) I sat down and I read it in one sitting. I was enthralled and it makes me very sad that she only wrote this one story - I'm definitely going to need to take the time to explore her poetry and journals, though. I gave this one 4 stars.
March: 'The Price of Salt' by Patricia Highsmith
I read 'The Price of Salt' with the intention of watching the film adaptation soon afterwards, and even though I haven't gotten around to it yet, I really enjoyed the novel. I gave this one 4 stars too!
April: 'The Catcher in the Rye' by J.D. Salinger
Another classic that I was revisiting, I didn't like 'The Catcher in the Rye' as much second time around either. I downgraded it from a five star read to give (another) 4 stars.
May: 'The Cement Garden' by Ian McEwan
I hated 'The Cement Garden', and even though I gave it 3 stars I should have given it less. I loved the first couple of Ian McEwan's novels that I read, but I was seriously disappointed with this one.
June: 'Breakfast at Tiffany's' by Truman Capote
The copy of 'Breakfast at Tiffany's' that I read also had other short stories at the end, and without those I think I would have rated it lower, but I gave the entire collection 4 stars.
July: 'Oranges Are Not The Only Fruit' by Jeanette Winterson
Being bisexual, and having just come out of a lesbian relationship, it seemed appropriate to read this autobiographical novel (yep, this is an #OwnVoices classic!). I thought the juxtaposition between Jeanette's sexuality and her religion was cleverly written, but overall I got bored a lot - that's why it only received 3 stars.
August: 'The Country of the Blind and other stories' by H.G. Wells
When I read 'The War of the Worlds', I thought it was the best book I'd ever read. I considered revisiting it, but decided instead to explore some of H.G. Wells' other writing - it's not like he doesn't have enough!
I love short stories, so I thought this would be just my cup of tea. While a lot of the stories were 5 stars, there were quite a few that I had to rate lower, so it averaged out at 4 stars.
September: 'The Time Machine' by H.G. Wells
'The Time Machine' is one of the most popular of H.G. Wells' releases, so I was certain I was going to love it. Sadly, I found it repetitive and bland, which is why I ended up giving it 2 stars.
October: 'The Age of Innocence' by Edith Wharton
'The Age of Innocence' was another classic that I'd had on my TBR for years - since I watched 'Gossip Girl' back in 2013, in fact, because the show has an episode featuring a play of the novel. I found it so bland - there wasn't even really a plot - and I was so happy to finish it so I didn't have to continuing experiencing how irritating all of the characters were. I gave this one 2 stars as well.
November: 'Pride and Prejudice' by Jane Austen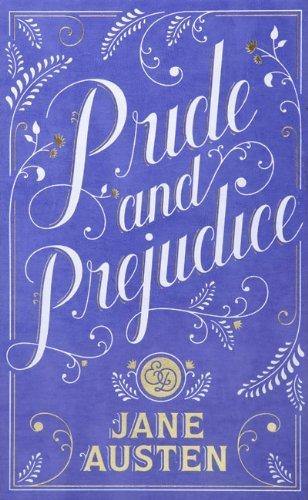 I was invited to join a Jane Austen readalong, and I thought it was the perfect excuse to not need to decide what my last two classics would be - they were predetermined! I've been recommended 'Pride and Prejudice' time and time again, and I ended up loving it: I only gave it 4 stars, but I'm already thinking of rereading it because I think it would easily bump it up to 5.
December: 'Emma' by Jane Austen
Oops, spoilers: I already gave away my December read at the top of this post!
I started reading 'Emma' four years ago, struggled through it for a year and then abandoned it, so I'm so proud of the fact that I've managed to read it in nine days this time around. I only gave it 3 stars: it was too long, and I could predict the ending far too early, but it's left me excited to read more of Jane's works in the future.
Talking of which...
I think my classics reading plan for 2017 is going to look something like this:
January: 'Persuasion' by Jane Austen
February: 'Northanger Abby' by Jane Austen
March: 'Sense and Sensibility' by Jane Austen
April: 'Mansfield Park' by Jane Austen
The Jane Austen readalong finishes in April, so that's when I need to start choosing my own titles!
May: 'Lady Susan, The Watsons, Sanditon' by Jane Austen (the library has a copy of Jane Austen's unfinished works, so I might as well finish reading her entire bibliography!)
June: 'Wuthering Heights' by Emily Bronte
July: 'Ulysses' by James Joyce (I tried to get to this one in 2016 and failed)
August: 'Middlemarch' by George Eliot
September: 'Lolita' by Vladimir Nabokov
October: 'A Clockwork Orange' by Anthony Burgess
November: 'Tess of the d'Urbervilles' by Thomas Hardy
December: 'A Christmas Carol' by Charles Dickens (I still don't think I've read this, even though I've read and seen lots of adaptations)
I'll be honest, my picks are probably going to change throughout the year - I probably won't have enough time to read 'Ulysses' because it's HUGE, and I might have had enough of Jane Austen by the time May rolls around. I'm looking forward to trying some different things, though: hopefully I'll finally find a 5 star classic!
If you took part in the Classics Challenge this year, how did you do? If you didn't, are you planning on trying to read classics next year anyway?