Recently I've noticed that non-fiction for young adults seems to be getting more popular. There are definitely more titles on offer, that's for sure!
As someone who has been reading a lot of non-fiction for the last couple of years, I thought I'd take the opportunity to showcase ten of the best titles I've read and talk about ten of the books that I just can't wait to get my hands on.
I don't review non-fiction titles in-depth because there aren't many I don't like, but that means I forget to tell you guys all about the ones that I've deeply loved.
This is non-fiction at its best: not only are they educational and informative, they're also entertaining and absorbing.
10)
'Mind Your Head'
by Juno Dawson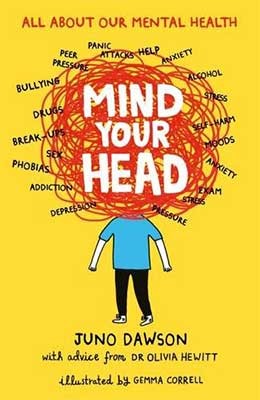 I'm cheating by recommending 'Mind Your Head', because I haven't actually read it completely yet. I got about halfway through, and it featured some advice that I'd never heard before and helped get me into a better place, so I decided to save the rest of the book in case I needed a pick me up in the future!
9)
'Being a Girl'
by Hayley Long
Both 'Mind Your Head' and 'Being a Girl' are illustrated by Gemma Correll, and that's what attracted me to this title in the first place: I only read it last year, so at 20 I knew nearly everything featured already! I read both the UK and US versions so that I could compare and contrast them, which was fascinating - the US versions celebrated a lot of inspirational women I'd never heard of before, which shows how you only learn some aspects of history by being part of the population of that country.
8)
'PostSecret: Extraordinary Confessions From Ordinary Lives'
collected by Frank Warren
PostSecret is an ongoing mail art project in which people write confessions on postcards and send them in. This means it's perfect for young people to read: not only does it put your worries and fears into perspective, it's an easy and fast read.
7)
'You're Never Weird on the Internet (Almost)'
by Felicia Day
I didn't know much about Felicia Day when I picked up this book, but my friend told me I'd love it and she was right. Felicia paved the way for geek girls everywhere, so I owe her a lot!
6)
'Ctrl, Alt; Delete: How I Grew Up Online'
by Emma Gannon
Continuing on with the theme of women on the internet, I absolutely loved Emma Gannon's reflections on growing up online. You'll laugh, you'll cringe, and you'll see yourself reflected in every page.
5)
'Everyday Sexism'
by Laura Bates
I want this book to become required reading in schools. It's such an honest exploration of the difficulties that women face every day just because of their gender.
4)
'I Call Myself A Feminist'
This features essays from women under 30, so it's very relevant to young readers - even more so when you discover it has a contribution from Louise O'Neill!
3)
'Girl Up'
by Laura Bates
Everything Laura releases is gold. I couldn't resist recommending another of her releases: they're both utterly wonderful, and if you know nothing about feminism or why it's necessary, this is the perfect place to start.
2)
'Bad Feminist'
by Roxane Gay
You won't be able to stop yourself laughing out loud while you read 'Bad Feminist'. Roxane Gay is a hilarious writer, but she's not afraid to tackle serious topics too: there's something in this collection for everyone.
1)
'Doing It!: Let's Talk About Sex'
by Hannah Witton
Hannah's book is the inspiration behind this post. I finished it yesterday and I ADORED every single page, and it's another book that I want to recommend to everyone! She's open and easy to relate to: I just want her to be my best friend.
Now, for the non-fiction releases that I NEED to read RIGHT NOW:
10)
'Jane Austen, the Secret Radical'
by Helena Kelly
If you're told to read classics but you think Jane Austen's boring, you just need to learn more about her. I haven't read this just yet, so I don't know how dense it is, but it definitely looks appealing.
9)
'Hunger'
by Roxane Gay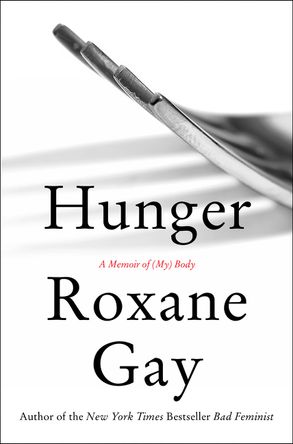 I absolutely adored 'Bad Feminist' (as you can probably guess by the fact that I just recommended it!) and I can't wait to read more of Roxane's non-fiction writing.
8)
'I Am Malala'
by Malala Yousafzai
I'm fascinated by Malala's story. Anyone who can go through what she did and come out stronger on the other side is an inspirational role model.
7)
'The Gender Games'
by Juno Dawson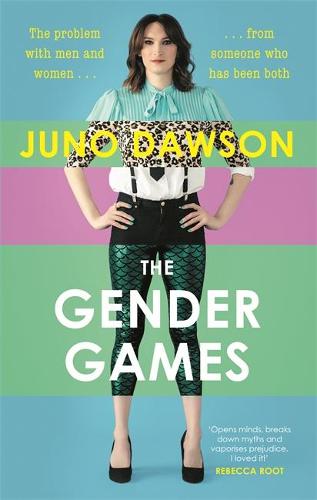 I love Juno Dawson's novels and I love non-fiction, so combining them is my dream. I can't wait to read Juno's observations on gender, because she definitely knows what she's talking about.
6)
'Women in Science: 50 Fearless Pioneers Who Changed the World'
by Rachel Ignotofsky
Historically, women's contributions to science have been attributed to their male colleagues and brushed under the carpet. It's about time someone gave them the recognition they deserved.
5)
'Bad Girls Throughout History'
by Ann Shen
I love the art style on the cover of 'Bad Girls Throughout History'. I'm excited about this for the same reason I'm looking forward to reading 'Women in History' - I want to learn about more women who've done amazing things but aren't appreciated or widely known about.
4) 'It's All In Your Head' by Rae Earl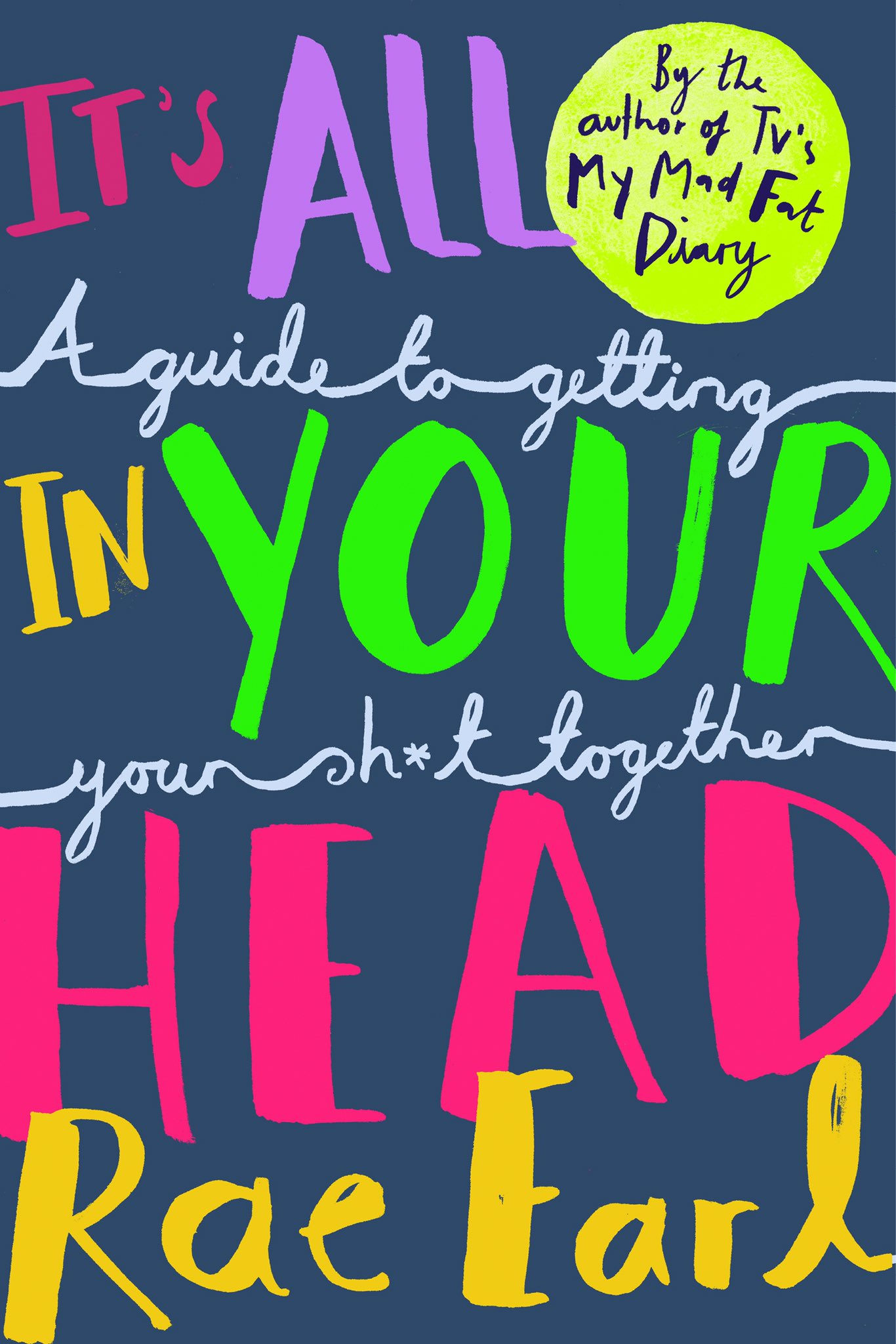 'It's All In Your Head' was only announced this morning, but I NEED to get my shit together so it's going to offer me some helpful advice.
3)
'Girling Up'
by Mayim Bialik
Who doesn't love The Big Bang Theory? Not many people know that Mayim Bialik, who plays Amy, actually has a PhD - she doesn't just pretend to be smart, she's the smartest person on the show! I think this is going to be a brilliant title: women who work in STEM are fighting a losing battle, so they need more encouragement.
2)
'Good Night Stories for Rebel Girls'
by Elena Favilli
'Good Night Stories for Rebel Girls' was funded
through IndieGOGO
, raising 1689% of its target, so it's safe to say that this was highly anticipated! It tells the history of inspirational women as though they were bedtime tales, but because they're completely true it's extremely educational.
1)
'Here We Are: Feminism for the Real World'
edited by Kelly Jensen
This collection is stuffed to the brim with contributors that I admire: Roxane Gay, Nova Ren Suma, Kody Keplinger, Siobhan Vivien, Amandla Stenberg... Need I go on? I know for a fact that I'm going to absolutely love 'Here We Are', I just need to get hold of a copy!

Are you a fan of non-fiction? If so, leave your recommendations down below - I can't wait to check them out!