(Top Ten Tuesday was created by
The Broke and The Bookish
!)
Rather than having a bookish topic this week, the amazing people at The Broke and The Bookish have decided it's time to have a week dedicated to all things TV. I don't have much time for TV watching anymore - too many books, too little time - but there are some shows that I'm always going to love.
10) Hannibal
I haven't watched the third (and sadly, final) season of Hannibal yet, which is why I've put it so far down on my list. It also took me a few tries to get into it: I watched the first few episodes and then abandoned it, and it was only on my third try that it finally clicked.
9) Bates Motel
Rapidly approaching its final season, Bates Motel's creepy aesthetic and baffling narrative choices make it one of the least predictable shows on television, and that makes it one of the most interesting to watch for sure.
8) 90210
The remake, not the original. I haven't watched the early seasons of 90210, my first episode being the heartbreaking moment when Annie rejects Liam's proposal, but I had to know what happened to the characters after that and loved it - including the amazing final episode.
7) The 100
I was disappointed by the last series of The 100. There were bad (see: terrible, disgusting, heartbreaking) choices regarding character deaths and a clunky and convoluted plot. Hopefully that'll change when the new series comes out next year, because the first couple of seasons were outstanding.
6) Game of Thrones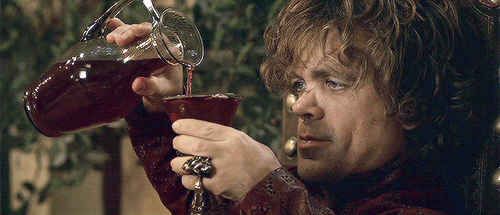 I haven't read the books yet, because they're too damn long, but I've found myself very emotionally attached to a lot of the characters anyway. Jon Snow, Tyrion Lannister, Daenerys Targaryen, and - my personal favourite - Brienne of Tarth, mean that I can't stop watching, and I can't wait for the next (and almost last) season.
5) Pretty Little Liars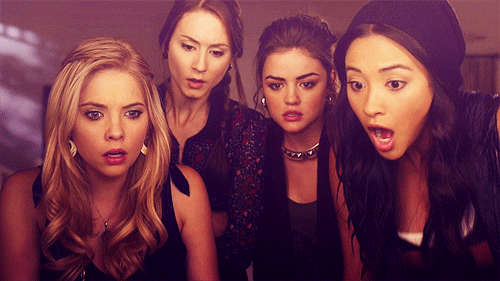 I kind of hate myself for putting Pretty Little Liars so far up my list, because it's pretty awful, but I'm purely including this for my OTP Aria and Ezra. If you don't ship them, get off of my blog.
4) One Tree Hill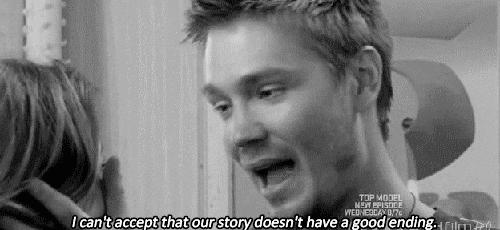 This was the first TV show that I became obsessed with. My favourite character was Peyton, because I loved music just as much as she did (and her romance with Pete Wentz of Fall Out Boy certainly helped!).
3) Jessica Jones
Jessica Jones is my favourite of the Netflix Marvel series so far. While I loved season 2 of Daredevil, I couldn't really click with the first season, but I loved everything about Jessica Jones... Apart from what I thought was a rather anti-climactic ending. I'm hoping season 2 will redeem the show.
2) American Horror Story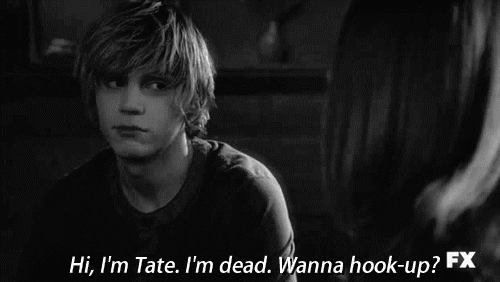 I'm torn on putting American Horror Story this high up my list, because I've hated a couple of the seasons (specifically Asylum and Coven) but really loved the Murder House and Freak Show seasons (don't mention Hotel, I'm still really confused on what was even going on there). The sixth season is premiering in a couple of weeks, dealing with a so far undisclosed subject matter, so my excitement for the show is currently at its highest.
1) The Walking Dead
I'm also torn on putting The Walking Dead this high up. I think the last two seasons have been lazy at best, with predictable character deaths and bland storytelling... But all of that changed with the introduction of the big bad Negan at the end of the last series. With the cliffhanger of who Negan killed still very much up in the air, it'll depend on how they resolve this plotline on how affectionate I am towards the show - I want them to take risks, dammit!
I hope you enjoyed this Top Ten Tuesday! What's your favourite TV show and why?