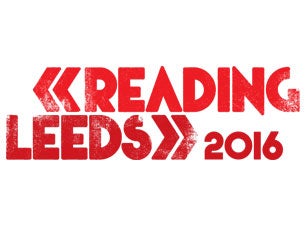 Friday:
Putting
Frank Carter and the Rattlesnakes
on so early in the weekend was brave, because Frank almost destroyed the main stage. I arrived halfway through 'Juggernaut', a couple of songs into their set, and after scanning the stage I was surprised to find the top half of Frank's flowery suit out in the middle of the crowd.
Screaming at the people beneath him, Frank ordered "Stand me up! Stand me the fuck up, what the fuck's wrong with you? It's fucking Friday! You haven't fucking done anything yet!". After a lot of encouragement and a smidgen more profanity, Frank finally managed to get himself upright, and that was the moment when he had a bright idea.
Gazing out at the sound desk in the distance, Frank decided to make the crowd run all the way around it to arrive back at the stage and continue his set. It worked at
Download
: the crowd running around the outside of the tent that Frank was performing in, most of them ending up on their asses in the calf-deep mud, but loving every moment of it. The sun was hot, the ground was dry, it sounded like a good plan, so within moments hundreds of people were starting to run, a huge chain of people sprinting in a circle.
It seemed like a never-ending stream of people ran past me, and I'd just started wondering if they were arriving at the other side when they all turned around and started jogging back, looking much less enthusiastic than on the outward journey. Frank abandoned his microphone with one of the security guards (after running with it until the cable ran out) and was lost somewhere in the middle of it all: it took a few minutes before he was back at the stage, puffing and panting and apologising to the crowd, saying "that is really far! That is so far. I'm sorry, I suck".
If nothing else this incident proved that Frank Carter is not used to big stages. Yes, he's played Reading multiple times: with Gallows, with Pure Love, and having the Rattlesnakes
festival debut
on the Pit just last year. He's always been able to pull a big crowd, a much for who he is as for the music that he makes. But this is a man who's accustomed to performing in tents. A lot of people were confused when the Rattlesnakes were announced as a main stage act, but they didn't let doubts effect them, proving every moment they were on stage that they deserved to be up there. Based on the energetic response that didn't let up through the whole of their set - first exhibited with the run around the sound desk, cemented with the crouch down and jump up towards the end of 'Devil Inside Me' that had a huge amount of the crowd involved with hardly any persuasion - they'll be even higher up next year.
Finishing with 'I Hate You', it showed that while they're a main stage band, they definitely aren't a mainstream one. Frank introduced the song by sharing that it was "all about that special person in your life that you fucking hate with a passion. We've all got one, we're all fucking cunts! But just remember, you are probably that person for someone else". Waving to the side of the stage, he shouted "Sup Mum! Everyone give my mum the finger! ...sorry Mum", but decided that one victim just wasn't enough for him, pausing in the middle of the song to order the crowd to "give my dad the finger, and my brother, and Mitch's parents, and Dean's dad, and his brother, and Gareth's wife, and the kids! Shit, sorry kids... I'm sorry!". To make a song with the lyrics "I hate you, and I wish you would die, it makes me violently angry when I see you alive" one of the funniest and light-hearted moments in the set takes a heck of a lot of skill. Frank's a born frontman, and it finally seems like he's getting the recognition he deserves.
Frank shared that the news that their new album would be being released in January, and that's got me looking forward to the New Year. Their debut album, 'Blossom', was versatile, explosive and addictive, and it was written when they hadn't been a band for very long at all: with nearly two years under their belt, the Rattlesnakes are a formidable force indeed.


Setlist:
Trouble (*)
Fangs (*)
Juggernaut
Jackals (*)
Paradise
Snake Eyes
Devil Inside Me
I Hate You
After playing Leeds,
Creeper
disappeared
off of the face of the planet in what is presumably a mystifying marketing scheme for a new release (the long-awaited debut album? Hopefully).
I'd seen
Lower Than Atlantis
at Oxford
a couple of days before Reading, and they'd disappointed me with their rock star attitudes. I'd thought it might translate well to a festival stage: with this being their first time on main stage, they needed to pull out all the stops.
But sadly, something just didn't feel right.
The banter was still there (and still very standard, introducing 'Emily' by shouting down to someone in the crowd "You with the purple hair down front, what's your name? Sophie? Sophie, I'm gonna change your name for the duration of this song") and the songs were still great ('Work For It' the only one getting a rather damp response because of how recently it was released, but 'Words Don't Come So Easily' and 'English Kids in America' both getting the crowd jumping, dancing and singing along) but it wasn't memorable. If I hadn't been taking notes throughout the weekend, I probably would have forgotten that I'd seen Lower Than Atlantis at all.
The set they performed in 2014 was one of my favourite of that weekend, and
I insisted
that next time they played Reading they needed to be on the main stage. If they hadn't completely disregarded their first three albums (with the exception of 'Another Sad Song', which was less effective by the use of a backing track rather than an actual trumpeteer) it might have been a more successful set: yes, the self-titled album was filled with their highest-charting songs to date, but that doesn't mean people only want to hear the popular music live.
The only redeeming moment in the set was Mike Duce sharing he "climbed under various places" because he couldn't afford a ticket to attend his first Reading festival when he was 16, joking that he finds it "funny, that someone who had no money and couldn't afford a ticket is now playing for all of you". The fact that the band have been attending the festival as fans for years and are now up on the main stage is inspirational, but they need to learn how to craft a setlist representing more of their career if they want to make any more progress towards potentially headlining (a stage, not the entire festival. Not for a while, at least).
Setlist:
Get Over It
Criminal
Emily
Ain't No Friend
Work For It
Words Don't Come So Easily
Another Sad Song
English Kids in America
Here We Go
Not many bands get shouts for encores at festivals, but Citizen did. I'm surprised their crowd wasn't bigger, but the people in there obviously cherish the band.
I didn't think I'd heard of
Otherkin
until checking them out a couple of weeks before the festival, but after updating my 'Bands I've Seen' list earlier in the week I was surprised to learn that this was actually my second time seeing Otherkin. I still have no idea when the first time was, though...
These guys are very impressive. With their vocalist shouting "lose your shit!" and making their rather small crowd break out into a moshpit, and cups full of beer getting thrown at start of their songs and soaking the surrounding crowd in beer (one of them experiencing a
John Coffey
moment, when a member of the crowd grabbed the falling cup out of the sky and finished it off), it was one of the rowdiest moments I experienced at the Festival Republic tent. I won't be forgetting about this band again.
If you were the guy who caught the cup out of the air: mad respect.
When
The Neighbourhood
's vocalist, Jesse Rutherford, came sauntering out on to the stage naked - except for an extremely tiny pair of denim shorts - I knew I'd made the right decision going to their set.
I loved The Neighbourhood's debut album, 'I Love You', and their performance at
Reading in 2014
was one of my highlights, but second album 'Wiped Out' disappointed me and left me feeling torn over how I felt about the band.
However, the new songs work brilliantly live. The effects enhance rather than hinder Jesse's voice, the echoing ethereal and intriguing rather than aurally irritating. The manipulation on the vocals and the auto-tuning were ramped up to the next level on the recordings, making it feel more like an electronic album than the natural, indie sound that they honed with their first release, but they strip it back just enough that the songs complement each other. I'd assumed there would be a jarring disconnect between the earlier songs and the more recent releases because that's how I felt when I first heard the new album, but now I'm thinking I need to give it another chance.
'Sweater Weather' still had the best reaction, even if it has been a few years since it was all over the radio. The scream after Jesse muttered "this is a song about being cold" proved that a lot of people were only there for that one, but at least it meant The Neighbourhood had a large crowd throughout the entirety of their set.
There's nothing else I can really say - I was very distracted by the short shorts! Especially during 'Wiped Out!', when Jesse started tambourining all over himself... And that's not an innuendo. Honestly.
Setlist:
How
Wires
Prey
Daddy Issues
Wiped Out!
Afraid
Sweater Weather
RIP 2 My Youth
Playing the BBC Introducing stage and competing against CHVRCHES on main stage,
Beau
didn't have a large crowd but the people who were there seemed to be thoroughly enjoying every moment. Opening with a cover of 'Uptown Funk' was a genius way to draw in anyone wandering past unsure of where they would be spending the next twenty minutes, and the original songs that he showcased were all catchy and well-written, particularly the song that he wrote about his ex-girlfriend (which I can't seem to find online, but if anyone knows where to find it please send me a link!).
I spent a lot of time at the Introducing stage over the weekend, but Beau remained one of my highlights. Discovering that he's a year and a half younger than me was startling - he has an amazing stage presence and ease with the crowd, both suggesting he has more experience than he can have at just 18 years old.
Closing his set performing half of one of his original songs, 'Best Shot', and half of a cover of OMI's 'Cheerleader'. He asked the crowd which they'd prefer to hear, a cover or an original, and the fact that more people wanted to hear 'Best Shot' is testament to how wonderful Beau's own songs are. He protested, insisting that his cover of 'Cheerleader' was really good, before deciding to play half of each. It was a little bit frantic, but a whole lot of fun.
Setlist:
Uptown Funk cover
In My Cave
Gold
- (Wasn't Meant To Be)
Best Shot
Cheerleader cover
Crossfaith
's set was absolute madness. I was expecting it to be crazy when I walked in there (that's just what you need to anticipate at a Crossfaith show) but arriving during 'Devil's Party' and witnessing at least five moshpits flowing into each other was breathtaking - if slightly terrifying.
Seguing from that into their cover of 'Omen' by The Prodigy was a genius move. Anyone who wasn't completely on board with the band were instantly hooked, and the moshpit that had already been remarkably sizable almost doubled. I didn't see any pits bigger than theirs all weekend.
Just when you think things can't get any more insane, out comes someone to perform guest vocals on 'Wildfire': Benji Webb from Skindred. Benji fuckin' Webb! Crossfaith had already claimed the tent as their own and didn't need to pull any tricks out of the bag, but by having such an esteemed special guest their set will easily go down as one of the most memorable that The Pit ever hosted. Vocalist Kenta Koie screamed "introducing the ultimate collaboration, Crossfaith and Skindred!" and he wasn't exaggerating.
I wondered whether Benji was going to convince the crowd to perform the Newport Helicopter (if you don't know what that is, skip to 3:40
in this video
). It being Crossfaith's crowd and not a Skindred show, I wasn't sure how many people would want to participate, but the audience seemed to be treating Benji like God and within moments shirts were waving wildly in the air, the tent was close to being blown away.
They didn't let the energy flag after Benji left the stage, rampaging through their next track so quickly I couldn't even catch which song it was. Introducing 'Leviathan', the final song in their set, there was a poignant moment when Kenta dedicated it to the late Tom Searle, guitarist and lyricist for metalcore legends Architects, who'd only passed away a couple of days before. Kenta shared "we lost a best friend [...] the best friend in the world", and the entire tent filled with cheers and applause. Architects are a very well-loved band, and Tom deserved a tribute as explosive and energetic as the one that Crossfaith gave him.
Setlist:
-
Devil's Party
Omen cover
Rx Overdrive
Wildfire (featuring Benji Webb)
-
Leviathan
You've probably heard about
the uproar
that surrounded
twenty one pilots
near headline set in the NME/BBC Radio 1 tent. Members of the 'clique'
went crazy
(but only the 'originalclique', united in their hatred of the 'newclique' for their actions) starting
#RespectTylerJoseph
, a hashtag which trended worldwide above both Friday co-headliners Foals and Disclosure. It all got a little bit out of hand.
The first three quarters of their set progressed without incident. The tent was filled to bursting, busier than I saw it for the rest of the weekend in fact, with avid twenty one pilots fans competing for space against lovers of Jack U (the collaborative DJ duo of Skrillex and Diplo, who were closing the stage straight afterwards). 'Heathens' appealed to everyone due to it effectively acting as the theme song for recent blockbuster 'Suicide Squad', but the reaction to the rest of the set was more subdued than I'd assumed it would be. Tyler attempted to get the crowd to crouch down and jump up during the build in 'Lane Boy', as the audience do extremely successfully in
the music video
for the song, but had a mixed response: it was obvious that a lot of the people at the front were waiting for the band, but the majority didn't seem willing to actively participate. Tyler normally has the crowd eating out of the palm of his hand, but I've always thought twenty one pilots shows work better in smaller venues, and that confirmed my suspicions.
During the first half of the set I'd been working my way forward, so I was close enough to see Josh Dun's drumming on the crowd segment towards the end of 'Ride'. Whereas a lot of the hysterical angry tweets had claimed that Josh was almost dropped from his platform, he seemed quite stable to me (and I'm saying that after seeing them perform at
Electric Brixton back in 2014
, where he was seconds from a disastrous fall into the crowd due to fans taking pictures on their phones during his drum battle with Tyler. You can't blame the new fans if it's always been a problem...).
And now we get to the fun part.
The lights went off before 'Stressed Out', and Tyler joked with Josh about the fact that they were going to need to perform in the dark. Due to the light emanating from their stage-spanning screen, this didn't really make the slightest difference to their performance. The song was brilliantly received, and a lot of people were obviously only there to hear it, because the crowd shrunk exponentially once the song had finished.
Tyler went zorbing during 'Guns For Hands', without incidence. He eagerly ran over the top of the crowd, bouncing around in his giant red ball, despite the fact that the stage was still a little bit dark due to the ongoing lighting problem. The screen was still bright enough, and if he felt comfortable getting in to the ball and going on top of the crowd that tells me that the band didn't feel as though the minor technical difficulties caused much of an issue.
Then it was time for 'Car Radio'.
Did you read those articles I linked? No? Well, you should probably open some of those up, because this topic has had a lot of discussion over the past two weeks.
According to reports, Tyler cut the end of their set due to his crowd surfing incident. He was attempting to travel across the crowd and back to a platform in the middle of the audience, allowing him a safe and contained climb (after their set was
cut during Radio 1's Big Weekend
due to Tyler flouting the 'no climbing' rules). The audience did not get him there quickly enough (presumably because everyone's arms were still tired out from hoisting Frank Carter around at the start of the day...) and the end of the song was missed, causing a very anti-climactic set finale.
The song finished... And there was still no Tyler. Josh, looking extremely worried, performed his drum solo (covering 'The Next Episode' by Dr. Dre) and when Tyler eventually climbed up the platform, his shirt was almost ripped off, he was missing a shoe, and he looked both elated and exhausted. He shouted to Josh, "We gotta be done, Josh, that's it! We gotta be done," before delivering his typical "We're twenty one pilots, and so are you" closing line.
A lot of fans have interpreted this as Tyler's exasperation, irritation and terror at the antics of the crowd, culling the set before the end because he couldn't take another moment on the stage. The reality is before Tyler was even stuck in the crowd they were two minutes over their allocated stage time, so with the extra two minutes that it took for him to travel across, and with Josh's drum solo, there was not enough time for them to perform 'Trees'.
Festivals run to very strict time schedules, and the day had already been thrown out of whack by the non-appearance of Fetty Wap, so Tyler probably didn't want to push his luck and demand that they played their closer when they'd already overrun by a substantial chunk of time.
Yes, the audience ripped his shirt and he lost a shoe, but I have friends who lose shoes at shows all the time, and that's not even necessarily while crowdsurfing. If the shoes aren't on tightly, they're going to come off. Also,
band members
get their shirts
ripped off
by rabid fans
all of the time
, so I don't even understand why that was a big deal (related note: maybe Jared Leto should stop performing 'The Kill' while wearing such removable shirts? Or maybe he just shouldn't wear shirts?).
Surely, if the band had been so shaken, distraught and emotionally destroyed by what had happened at Reading, they wouldn't have gone and performed at Leeds festival the next night? That's something to think about.
Setlist:
Fairly Local snippet
Heavydirtysoul
Heathens
House of Gold snipper
We Don't Believe What's On TV
Lane Boy
Holding On To You
Jump Around cover
Ride
Stressed Out
Guns For Hands
Car Radio
I finished my day with
Asking Alexandria
, who really impressed me. I left their set at Warped UK in disgust: any band that can acknowledge the fact that their fanbase are mostly younger than 16, and still proceed to jokingly solicit the crowd for blowjobs? Shudder.
However, with the removal of Ben Bruce (who didn't come to the UK this year due to the imminent birth of his first child) the creepiness was greatly reduced. It might have been because Ben and ex-vocalist Danny Worsnop had that kind of onstage banter (perhaps reminiscent of Alex Gaskarth and Jack Barakat from All Time Low, with their remarkable childishness) but current vocalist Denis Stoff didn't seem comfortable at Alexandra Palace. Whether that was because of the "banter" or because of his recent arrival in the band, I can't be sure.
However, this set proved that Denis is a frontman. Owning the stage, pacing and demanding the crowd participate, he had every person in the tent like putty in his hand. He seems contained and self-conscious when he's on the stage with Ben, but Asking Alexandria is Denis's band now, and he needs to take full advantage of his ownership.
Saturday:
This is not the first time
I've seen
Dead!
recently
, but it is the first since release of brand new single 'Something More Original', which fits perfectly into their live set. I was a tad disappointed that they removed 'Enemy' to make space for it, but with the band releasing more new material at a rapid rate I've got my fingers crossed that there will be another EP, or their first full-length album, announced soon.
Closing with 'You're So Cheap' works much better than having it in the middle of the set. Seeing the band finely crating the order and honing the songs, Dead! shows are getting better the more I see them. I just wish I'd been able to get tickets to their current tour
supporting SWMRS
.
Setlist:
Something More Original
Phantom
Enough Enough Enough
Skin
Alaska
Up For Ransom
You're So Cheap
Highly Suspect
are quickly becoming my new favourite band. I made the effort to listen to every single band on the Reading line-up before I went, so that I knew who I wanted to check out, and from the opening lines of 'Serotonia' ("I wish that everyone I knew was dead, so that I'd never have to pick up the phone") I was hooked.
Here we can see a proper rock band. Yes, they've found radio success with songs like 'Lydia' and 'Serotonia', but based off of their lyrics it doesn't seem like fame was the goal in mind: a band striving to be popular doesn't release singles talking about murdering women or masturbating. It's dark, it's disturbing, but most importantly it's damn good music.
Rich and Ryan Meyer, the twins that making up two thirds of the trio, are both extremely talented - the drumming's strong, guitar lines catchy as hell - but Johnny Stevens bluesy vocal is what makes this band stand out from the crowd. Their songs sound like classics despite the fact that their debut album, 'Mister Asylum', was only released last year, putting them in the ranks of bands like Foo Fighters or Green Day - they release brand new songs that people instantly remember and are convinced they already know.
Listening to Highly Suspect transports you to another time and place, making it impossible not to give them your full attention. Lyrically they appeal more to men, but with Johnny's bad boy attitude and his body completely covered in tattoos, they aren't going to struggle to get female acceptance too.
Their songs are open and overly honest, 'Serotonia' stating "I just wanna be naked, masturbate all day at home" and 'Bath Salts' sharing "I feel like death is coming soon, and all I wanna do is fucking sleep", and people are definitely going to relate to this band. By introducing 'Lydia' - the most unrestrained song they performed in their half an hour set - by asking "Has anyone ever had their heart broken before? This is what it feels like", their music embodies emotions that we're all familiar with, making it impossible not to feel strongly towards them.
I'm sure they're going to inspire another wave of rock bands: compared to the indie sound that's overwhelming the charts at the moment (from The 1975 to Two Door Cinema Club via The Vaccines and Friday headliners Foals, indie made up the overwhelming majority of the line-up this year) Highly Suspect are refreshing, offering some much needed variety.
If you're a fan of Royal Blood or Jack White, or you're just fed up with the state of rock music at the moment, hurry up and listen to this band. With
their second album
, 'The Boy Who Died Wolf', being released in November, if you wait any longer you're going to regret it. They're going to be huge.
Setlist:
Simon Says (Get The Fuck Up) intro tape
Bath Salts
Lost
Serotonia
Lydia
Claudeland
-
From experiencing no Newport Helicopter's to two in a weekend, Skindred impressed me much more than they did at Download. Sampling 'Sorry' by Justin Bieber, and chanting "all the people in the pit say 'fuck this!'" was a genius move (particularly because there were rumours he was booked as special guest with Jack U the night before...).
I've seen crazy
HECK
shows
in the past
, but none as insane as this one. Vocalist Matt Reynolds crowd surfed across to the support beam in the middle of The Pit - while performing a cover of Foo Fighters' 'All My Life', no less - and proceeded to clamber his way up, hovering precariously over the crowd. Leaning back with only one arm supporting him, the crowd surged to stand beneath him in case he decided to jump, but when the song finished he merely thanked the crowd, politely climbing back down and thanking "all the show security, you're fucking incredible".
You'd think that would be less impressive, but it was more so: everyone was so convinced - and utterly terrified - that he was going to fling himself into the crowd, so surprising everyone by safely making his own way down: that's rock 'n' roll.
You Me At Six
announced their secret set by graffiting the 'Night People' posters around the site with "4PM THE PIT" on Saturday morning. They definitely played fast and loose with the word "secret", but I'd had my suspicions for the week leading up to the festival (having it confirmed on Friday morning when the band liked
my tweet of speculation
, so I was prepared!).
It would have been interesting to see how many people had turned up if the band hadn't announced it so obviously, but as it was the tent was stuffed to bursting. I'd been expecting a bigger crowd, considering the fact that last time You Me At Six
played Reading
they performed on the main stage before Macklemore (and performed a secret set, they have prior!), but with Slaves playing one of the most anticipated sets of the weekend on main stage at the same time? That made a smaller turn out was completely acceptable.
By smaller turn out I still mean the tent couldn't fit any more people in, and there were rows and rows circled around the outside of the tent striving to get in, so it wasn't unremarkable by any means. Good Charlotte's crowd at their Sunday night headline slot was the biggest the tent saw all weekend, and I'd assumed You Me At Six would be able to take that crown without question: without those clashes, they would have been able to.
Either way, You Me At Six's unexpected comeback was a welcome addition to the Saturday line-up. Running through the most popular songs from all of their albums - well, apart from 'Take Off Your Colours', which the band have claimed they'll never play live again - there was something for every era of You Me At Six fan: from the stadium-ready 'Room To Breathe' to the bittersweet throwback 'Stay With Me'. It's been a long time since I've seen a You Me At Six set this short, but playing all of their most well-known songs just reminds you how successful this band have been at every stage of their career.
The upcoming release of 'Night People' is going to continue that success. Performing two brand new songs - debuting never-before-heard 'Plus One' and the title track of the album - it proved that the new songs are ready to go in a live environment. I knew 'Night People' was going to get a brilliant reaction, because it's just one of those songs: you hear it once and it's stuck in your head for days. When it was released I automatically said that it was going to catapult the band towards stadium levels, and I'm not retracting that statement.
But to choose to include a song that hasn't been heard in the world before? That's a risk I didn't think You Me At Six would be brave enough to take, so I respect them all the more for doing it. Stuffed with synths, it's a different sound to the one I'm used to, but after the toned down and - quite frankly - boring sound of 'Cavalier Youth', it's nice to experience a bit of excitement while listening to their new material.
If You Me At Six don't headline a stage - or at least appear very high up on main stage - next time they perform at this festival, they'll have been cheated. With vocalist Josh Franceschi implying that they will be returning sooner rather than later ("They want us back next year, so they're trying to flirt with us!") it'll be very interesting to see where they land on the bill.
I think the release of 'Night People' in January could launch this band even higher into the stratosphere, and they deserve it after all of the work they've put in over the past ten years. Despite the fact that their set was a shorter one than they'd normally perform, Josh didn't let that get in the way of them showing their appreciation for the people who've helped them along the way. As well as thanking the fans for showing up to the set, Josh also dedicated Bite My Tongue to Tom Searle from Architects, demanding "make as much noise as you can for Tom from Architects. This one's for him and all of our brothers in Architects, we're sending love to all of them right now". Out of the two onstage tributes to Tom I witnessed during the course of the weekend, Josh seemed to be the most emotional, and when the crowd raucously cheered for Tom Josh egged them on, shouting "I bet you feel the same way, don't you?" and making every single person in that tent applaud. You Me At Six might find it easy to sell out arenas and get number one albums, but they aren't selling out in the process. These are five guys who remember where they've come from.
If you can get tickets to You Me At Six's October tour, do it. The band won't be playing venues that small ever again.
Setlist:
Room To Breathe
Loverboy
Stay With Me
Underdog
Plus One
Reckless (When You Were Young sample)
Night People
Lived A Lie
Bite My Tongue
I'm going to
The Hunna
's headline show in Bristol at the end of this month, so I hadn't been intending to watch their entire set. The fact that I couldn't leave proves that they're good live.
I discovered The Hunna
back in June
and since then they've exploded (probably because advertisements for their debut album 'The 100' have been inescapable on social media - or is that just for me?). When the opening chords of 'You & Me' streamed out of the tent, lots of festival-goers were running to get to their set, and when the entire crowd were singing every word to the majority of songs played - despite the fact that the album had been out less than a week at this point - the band looked blown away and completely overjoyed
With a support slot for Jimmy Eat World in America approaching, it seems that The Hunna are soon going to be exploding on both sides of the pond. Their album charted at number 13 over here, and with the September/October tour selling out rapidly they're making huge steps for a new band.
When introducing 'We Could Be', vocalist Ryan Valentino hinted towards bad times in the band's history, sharing "if anybody fucks you over, like we have been", so while theirs is a story of extreme growth, it's also a tale of triumph over adversity - and who doesn't like too support the underdog?
Setlist:
You & Me
Still Got Blood
We Could Be
The World Is Ours
She's Casual
Bonfire
Bad For You
Also, a shout out to
High Tyde
's drummer Louis Semlekan-Faith for wearing an Architects shirt on stage in tribute to Tom Searle. Both bands originate from Brighton, so despite their contrasting musical styles I can imagine they had a big impact on the boys.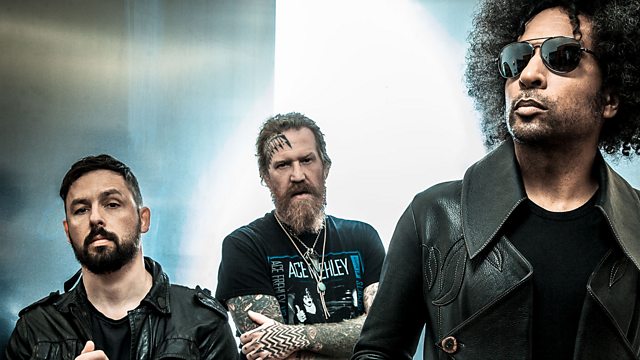 I knew
Giraffe Tongue Orchestra
were a new band, but because their members include legends from Alice in Chains, The Dillinger Escape Plan and Mastodon (specifically William DuVall, Ben Weinman and Brent Hinds) it was a given that they were going to be amazing live performers.
Because of their experience and musical prowess, they don't sound like a new band. When William announced at the end of the set "thank you guys! That was our first show!" I was shocked: I didn't realise quite how recently they'd been launched.
He'd joked earlier in the set "I know, you're listening to a load of music you've never heard before!", taking the opportunity to plug the album they're releasing towards the end of September, but that explains it. The majority of the songs they performed haven't had online releases, so they were experiencing their debuts at this festival. That's a ballsy move, but because they're all established artists it worked.
I couldn't get their setlist - as I just said, most of the songs haven't been released! - but I'm definitely going to listen to the album when it finally comes out. I don't listen to any of the members other bands, but this is much more my kind of style.
If I was in a band, the stage time that
Fronteers
had would have been my biggest fear. Yes, they were headlining the BBC Introducing stage - a lucrative spot for any upcoming band - but they followed Slaves secret set and were on at the same time Imagine Dragons were triumphantly returning to main stage. It can't be the easiest thing to stand out in a competition against bands like those.
Vocalist Andy Towse admitted that it was nerve-wracking to follow Slaves, but looking at the four boys from Hull up there on the stage, you would have thought they'd been in that situation a million times.
The ease with which they performed, flying through seven songs in a 20 minute stage time, confirmed that they deserved the headline slot they'd been awarded. 'Full Moon' is instantly memorable, while 'Nothing's Ever That Simple' and 'Youth' were two extremely catchy songs to close with. If they've come this far in a few short years, I can't wait to see where they are this time next year, having played to new fans at both Reading and Leeds and the Isle of Wight festival earlier in the summer. If you're a fan of The Kooks or Arctic Monkeys, I think you'll really dig Fronteers.
Setlist:
Neon Tribe
Full Moon
It's Up To Me Now
Idol
Streets We're Born In
Nothing's Ever That Simple
Youth
I'm so excited about the return of Irish trio
Two Door Cinema Club
, who are gearing up to release their third album four years after the release of 'Beacon'. To take such a huge break between albums isn't standard behaviour, and might explain why Two Door Cinema Club only managed to half fill the tent at this headline performance, but when their new album is eventually unleashed onto the world I think everyone is going to be back on board with these three.
I can't imagine anyone not enjoying Two Door Cinema Club. Their music is happy and bouncy, with a lot of their songs (particularly 'Do You Want It All' and 'This Is The Life') being used as TV ad music, and who doesn't like that?!
I'd forgotten how many brilliant tunes Two Door Cinema Club had released over the years. They're very skilled at writing singles that stick in your brain and refuse to let the go. In that way they're reminiscent of Owl City, who took his brand of catchy songwriting into the world of jingles. Even if you don't think you know any songs by the band, you'll be familiar with over half of the set they performed.
'Gameshow' is being released mid-October, and it's going to make Two Door Cinema Club's brand of inoffensive indie rock inescapable - in the best kind of way. The new songs are so different from their older material, with vocalist Alex Trimble verging on falsetto at points during 'Bad Decisions', but if they've taken four years to release this album they're obviously happy with it. I'm looking forward to seeing how much they've changed.
Setlist:
Cigarettes in the Theatre
Undercover Martyn
Do You Want It All
This Is The Life
Changing of the Seasons
Sun
Bad Decisions
Something Good Can Work
Are We Ready? (Wrecked)
Next Year
Sleep Alone
Eat That Up, It's Good For You
I Can Talk
Someday
What You Know
Sunday:
As the rain began to pour,
Coheed and Cambria
took to the main stage in one of the most confusing sets of the weekend. They definitely feel more like a Download band than a Reading band, and based on the lackluster crowd participation and the rapidly diminishing audience size, it didn't seem like many people were too interested to see them live.
That's a crying shame, because Claudio Sanchez is one of the most fascinating frontmen you'll ever see in a live setting. Running round the stage at the end of 'Blood Red Summer', right before the start of 'A Favor House Atlantic' Claudio managed to slip on the rain water that had dripped onto the stage, and he ended up slipping over. Instead of letting that stop him, he epically rolled on to his back, playing his guitar in that position until he had a break to be able to get up and slide over to the microphone to properly start the song (through a minor fit of giggles). To follow that up by quipping "ooh, fucking slip and slide!" and to start playing a Nirvana cover? That's the sign of a true showman.
Next thing he's attempting to lift up an amp at the back of the stage, while still playing his guitar. Yep, lifting and playing, all in one exciting moment. Last, but most certainly not least, was the appearance of the double headed guitar during 'Welcome Home' - a brilliant and complex instrument that I hadn't seen in the flesh before. Not many bands can play Reading festival and also play two-headed guitars... It just seems like a more intricate musical sound than the one that attendees at this festival normally listen to.
Sitting between State Champs and Sleeping With Sirens, Coheed and Cambria were definitely the odd ones out, but they didn't let that - or the terrible weather - dampen their spirits.
Setlist:
In Keeping Secrets of Silent Earth 3
Blood Red Summer
A Favor House Atlantic
Drain You cover
You've Got Spirit, Kid
Welcome Home
The most painful set clashes I had to deal with all weekend were those of
Deaf Havana
, Sleeping With Sirens and Waterparks.
If you've been on this blog recently you'll know: I fucking love Waterparks. But I was also very aware of the fact that MGK was in attendance at the festival: the same MGK who performed guest vocal (guest rap?!) on one of my favourite Sleeping With Sirens songs. I'd planned to spend five minutes at Deaf Havana, ten minutes at Sleeping With Sirens and fifteen minutes with Waterparks.
That plan quickly went out of the window when I remembered just how bloody good Deaf Havana were live. They're definitely an indoor band: their main stage performance at Reading in 2014 was not good - not good at all - but their headline show at Oxford O2 Academy 2
last July
was one of the best shows I'd ever been to. But at this festival performance they were musically flawless, and James Veck-Gilodi's stunning vocal soared, filling the tent and getting echoed by the hundreds of people eager to welcome back their homecoming kings.
Starting with fairly recent release 'Cassiopeia', speeding through singles 'Leeches' and '22', I was surprised by the buzz amongst the attendees. Deaf Havana have been very quiet for the past couple of years, working away on their new album and only surfacing for one off shows and the two single releases (previously mentioned 'Cassiopeia', which dropped last November, and 'Sing', which was released in July) and I'd assumed most people had forgotten about them. It's very difficult to stay relevant without regular updates in the current over-connected media climate.
I'd just decided to leave their set, and was on my way out of the tent, when the screens outside the tent caught my eye. Why was there a man with a paintbrush? Why was their backdrop completely blank?
And as he began to paint, it all came clear. In a move that I don't think any band has ever used before, Deaf Havana announced their new album title and release date live on stage. No fancy online promotion (no offence, Creeper!), no bells or whistles, just getting the job done easily and memorably.
'All These Countless Nights' is coming out January 27th, and I can't wait to see what this next era will do for the band. If they've managed to keep such avid fans through the past three years of non-action, this fourth album could take them to amazing places.
Setlist:
Cassiopeia
Leeches
22
Sing
Boston Square (*)
Mildred (*)
The Past Six Years (*)
(*) Setlist thanks to setlist.fm
Because I stayed at Deaf Havana so long, I ended up almost entirely skipping Sleeping With Sirens, and I headed straight to
Waterparks
who were performing their Reading festival debut. I've said it before, I'll say it again: I fucking love Waterparks. So I'm a little bit biased when I say that their set was amazing.
The set clash wasn't kind to them, either: when you consider the fact that they're the opening band for Sleeping With Sirens
extensive American tour
starting next month, you can see that they have very similar fan bases. The majority of people in this tent already knew who Waterparks were, but if they hadn't been clashing with an establish pop-punk band they could have found themselves gaining a lot of new UK fans with this performance.
One of the things that drew people to their set was temporary touring member Mikey Way. The news got out after he was spotted on stage with them during their tour
supporting Good Charlotte
, and a lot of people couldn't resist seeing a member of My Chemical Romance strutting around a stage at Reading festival. It's about time Mikey returned: Gerard made the festival debut for his solo career at Reading in 2014, while Frank Iero played The Pit himself last year (with the recently renamed frnkiero andthe cellabration). When headliners return festival-goers support them, even if they aren't returning in quite the same form.
Frontman Awsten Knight took the time to explain to the crowd exactly why Mikey was there, sharing that they normally have another guitarist called Geoff, but when people cheered for Geoff he told them to stop, shouting "don't cheer for Geoff, Geoff sucks! Geoff's at home 'cause he broke his hand".
I've mentioned before that the dynamic between the band and the impact of some of the songs just isn't the same without Geoff up on stage, and while that was still a problem the enthusiastic response from the crowd went some way to lessening the impact. Awsten questioned people, telling everyone "raise your hand if you're only here to get out of the rain" and reassuring them that he didn't blame them, he'd done the same thing at festivals in the past. After asking the crowd who in attendance had heard of them before, he was baffled by the fact that some people weren't bothered by the rain and hadn't heard of the band: "It's strange that you're here, there's like eight other things going on. Not that I'm not grateful!". Later on he thanked everyone again, saying "you didn't have a choice in whether or not we had to play [...] but thank you for being here". Despite their famous friends, the band still don't expect the success that they're rapidly achieving.
It's brilliant to see people giving Waterparks a chance. They aren't the most regular of bands - that instrumental section in the middle of 'Silver' with all of the random electronic noises proves that - but they love what they do and pour everything they have into it, and they deserve recognition for that. Awsten's onstage banter could still use some honing: stripping off his Christmas jumper (encouraging the crowd to cheer "take it off!" before proclaiming "I've never gotten undressed in front of strangers before, there's a first time for everything and it might as well be Reading!") and stopping before 'I'm A Natural Blue' because he had a hair in his mouth ("goddamn problems! I can't watch my own band and I have hair in my mouth!") both hilarious and concerning events. But with
the announcement
of debut album 'Double Dare' (coming out early November) and the release of lead single
'Stupid For You'
, I can guarantee Waterparks future will be a bright one: even if it doesn't always go as planned...
Setlist:
Mad All The Time
Crave
Silver
No Capes
Pink
I'm A Natural Blue
I hadn't expected
Tonight Alive
to get the response that they did, but frontwoman Jenna McDougall's continuing quest to inspire and empower fans worldwide is making them impossible to ignore.
Yes, musically they were brilliant. You can tell that they've been performing on Warped tour all summer because the guitar work was clean, the songs all complementing each other and working brilliantly as a complete set: even 'Waves', which I'd thought would stick out like a sore thumb due to it being an underplayed slow song from their most recent album, 'Limitless'.
But it's Jenna owning her position as a role model that's really getting this band attention. Wearing a completely black outfit paired with 'The 100' Wanheda style eye make-up, she's quickly becoming an idol to a lot of Tonight Alive fans for her unwillingness to fit in. It's something she tries to encourage in others.
Before playing 'The Edge', Jenna asked all of the crowd to chant "My reality, my expectation" to her, telling them to get louder each time they repeated it, "this time let's say it loud enough for the rest of Reading festival to hear us!". She begged people "do not waste a second of your precious energy explaining yourself to people who are not equipped to understand", sharing "what you're feeling today doesn't need to be temporary". If she wasn't she a damn good singer, she'd be a fine guidance counsellor. It's brilliant to see Jenna being so comfortable with who she is as a person: anyone who is so happy being them that they can encourage others to do the same is an inspiration.
Jenna's quickly turning Tonight Alive fans into a cult, and if they keep releasing catchy, fun tunes to go along with it, they're going to become a formidable force indeed.
Setlist:
To Be Free
Lonely Girl
The Ocean
Listening
Waves
Drive
The Edge
How Does It Feel?
MGK
's set was surprising in the best kind of way. Being a rapper, I'd expected a lot of offensive songs and an overly violent and rowdy crowd, associating him with Kendrick Lamar rather than Macklemore.
I got that the wrong way around. Sampling AWOLnation's 'Sail' in his own song of the same name piqued my interest, and for him to then decide to cover blink-182's 'All The Small Things'? A brave move to perform a song by a former headliner, but he definitely did it justice.
Having recently broken his arm, his onstage antics were quite toned down compared to performances of his that I've
seen in the past
, but he owned the stage with a vigorous enthusiasm that I don't think I'll ever see matched. It was a very captivating show, and I struggled to drag myself away to Fall Out Boy's set. It's not just that MGK's an energetic performer, but he's so passionate about the scene as well. Introducing 'All The Small Things', he shared "I'm a fucking fan, and that's why we do cover songs", thanking the crowd for choosing to watch his set. He joked that before his performance he "had to pee so bad, but then I got onstage and I thought 'I don't give a shit!'", endearing himself to the people in the tent who were undecided, and getting the whole crowd laughing.
Making up for missing Sleeping With Sirens set earlier in the day, I was surprised when MGK invited their vocalist, Kellin Quinn, out on stage with him for them to perform their recent collaboration 'Swing Life Away'. With Kellin's high-pitched vocal contrasting with MGK's rough voice I wasn't sure how it would work live, but they ended up complementing each other in a very pleasant way. If only Sleeping With Sirens had put 'Alone' in their set...
I'm not sure if the setlist I have for MGK is correct, because a lot of the lyrics I could understand were just variations of "fuck you": not the easiest thing to work out!
Setlist:
Alpha Omega
Sail
EST 4 Life
Young Man
All The Small Things cover
Swing Life Away feat. Kellin Quinn
Wild Boy
A Little More (*)
Bad Mother F*cker (*)
Till I Die (*)
I felt sorry for
Fall Out Boy
, because they were cheated. They were announced as co-headliners with Biffy Clyro, but with the announcement on main stage asking who was ready for "your headliner, Biffy Clyro!" with Fall Out Boy relegated to the "up next" position... That's not fair. A true co-headline should involve a switch of stage times - one band closing at Leeds, one band at Reading - which didn't happen either.
In my opinion, Fall Out Boy were the headliners. They brought it to every aspect of their performance. With fire-juggling women parading across the stage throughout 'The Phoenix' and fireworks going off constantly during 'Fourth of July', they had all of the special effects that make a headline set both effective and memorable. A tribute to David Bowie in the form of 'Save Rock and Roll', a ton of singles that everyone knows and can sing along to, 'Disloyal Order of Water Buffaloes' and 'Hum Hallelujah' being two songs for hardcore fans: it was an expertly crafted setlist.
I've seen a lot of arguments online about the fact that Biffy Clyro were the true headliners because they didn't need anything but the music for their set. I found myself bored despite having loved Biffy Clyro's first headline set back in 2013, because it was repetitive. If you've headlined a festival once, you need to pull out all of the stops for that second performance. It felt like Biffy were playing the same set again, and that's why they shouldn't have been recycled as headliners this quickly.
When people talk about Reading 2016, they'll talk about Fall Out Boy. Because they did something out of the ordinary, something out of their comfort zone, something special.
Setlist:
The Phoenix
Sugar We're Going Down
Irresistible
Alone Together
The Kids Aren't Alright
This Ain't a Scene, It's a Goddamn Arms Race
Novocaine
Disloyal Order of Water Buffaloes
Save Rock and Roll
Fourth of July
Hum Hallelujah
Uma Thurman
Dance Dance
American Beauty/American Psycho
I Don't Care
Thanks For The Memories (*)
Centuries (*)
My Songs Know What You Did In The Dark (Light 'Em Up) (*)
Saturday (*)
(*) setlist thanks to setlist.fm
The King Blues
were my biggest disappointment
at Slam Dunk
festival, and one of the sets I enjoyed the most at Reading. I think they're another band that sound better inside, and having an enthusiastic crowd certainly helps.
I'd planned to abandon their set to catch the second half of The Wombats, but found I was enjoying myself so much that I couldn't bring myself to leave. With songs like 'Mr. Music Man', 'Off With Their Heads' and 'Headbutt', you can't help but have fun and dance along.
But The King Blues aren't known for their politically-minded brand of punk for nothing. Songs like 'The Future's Not What It Used To Be' and 'The Streets Are Ours' speak for themselves, and with Itch taking the opportunity to shine a light on "the ridiculously high statistics of male suicide" before 'My Boulder', it transforms from being an adorable song to being one filled with inspiration and care.
Sharing that they opened the stage ten years ago, it's taken a while for The King Blues to get this high up the stage - followed only by headliners Good Charlotte - but based on the people in the room you can tell that they've been avidly followed on their ascent. Whereas a lot of people seemed to be getting lethargic and lazy towards the end of the weekend, the crowd in this tent didn't stop for a single moment, half-heartedly moshing and jigging along to every song. `
I'm glad I gave them a second chance, because I wouldn't have wanted to miss this set. They deserved a much bigger crowd, but any rock band competing with Fall Out Boy is going to have a challenge. Itch stated that there was "a new record coming out, but we're just gonna play all the old, shit stuff tonight", and I'm looking forward to seeing what they do with that new album: the world needs a band like this, unafraid to speak their minds and tackle politics.
Despite being eight years old, the chant of "going to war, to prevent war, was the most stupid thing I ever heard!" in 'Save The World, Get The Girl' is still relevant, and I can't wait to see what Itch and co. choose to confront next. `
Setlist:
Let's Hang The Landlord
Set the World on Fire
The Future's Not What It Used To Be
Mr. Music Man
We Ain't Never Done
Off With Their Heads
The Streets Are Ours
My Boulder
Headbutt
I Got Love
Save The World, Get The Girl
I also found myself bored by
Good Charlotte
, who seemed to be playing the exact same set I'd seen at their
warm-up show
. I've since found out that they invited out Kellin Quinn, Awsten Knight and Mikey Way to perform with them, so their set would have improved: I made a mistake by only sticking around for the first few songs.
I wanted to watch
The 1975
's full set, but because of nasty set clashes I ended up missing the first three songs. It didn't make too much of a difference as their material was almost equally split between new and old: 8 songs from this year's 'i like it when you sleep, for you are so beautiful yet so unaware of it' compared to 6 songs from their debut album.
It was the perfect way to end a weekend, everyone chilling - laying around and sitting down - outside the tent, rather than pushing and trying to force their way inside. Nothing was missing from this set for me, and it's going to stay as one of the highlights of my weekend for a long time.
Finishing the set with 'Sex', Matt Healy took a moment to address the crowd, sharing "I don't know what the future holds, but I can promise you two things. One: we're gonna go away and make another record. Two: we're gonna come back and we're gonna fucking headline Reading. I fucking promise you that.". He's since
claimed
that he was pissed and didn't know what he was saying, but I hope he lives up to those promises anyway.
The 1975 deserve to headline this thing. With Biffy Clyro's fireworks going off in the background as the closing chords of 'Sex' rang out, it won't be too many years before they're closing the main stage.
Setlist:
Love Me (*)
UGH! (*)
Heart Out (*)
A Change of Heart
Loving Someone
Somebody Else
An Encounter
Robbers
Girls
If I Believe You
Chocolate
The Sound
Sex
(*) setlist thanks to setlist.fm
And that's it for another year! Now I'm going to go and hibernate, because this has been a marathon to write...