(Top Ten Tuesday was created by
The Broke and The Bookish
!)
This week the lovely folks at TBTB are letting us choose a genre to talk about our absolute favourites in that category. Because it's coinciding with
Roald Dahl day
, there was no doubt in my mind that I needed to talk about children's books!
We've all been children, so there will have been a time when we were all reading children's books, but these ones stick in my head as the ones I would love to revisit - even if some of them will probably have lost their appeal to me, now that I'm 20!
10) 'The Mystery of the Burnt Cottage' by Enid Blyton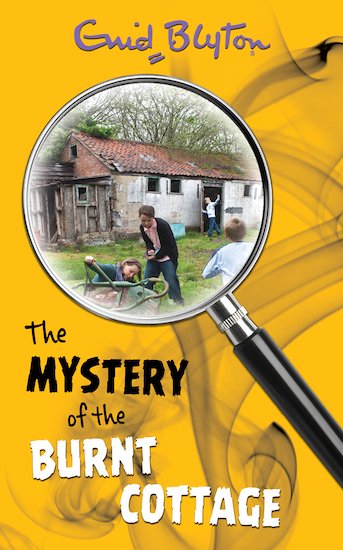 Sparking what turned out to be a lifelong interest in crimes and mysteries, I loved all of the books in the series that I could get my hands on. Forget the Secret Seven, down with the Famous Five, it was all about the Five Find-Outers for me.
I know I didn't read all of the books in the series - there were 15 of them, and I don't think our local library stocked the complete collection - but I would love to revisit these at some point.
9) Animal Ark by Lucy Daniels
With the animals in crazy situations needing to be rescued, and young Alyce very much determined she was going to be a vet despite her utter squeamishness, this book series wasn't just enjoyable, it was #lifegoals.
8) 'The Animals of Farthing Wood' by Colin Dann
I read this book in the library at my primary school when I was very young, but it stuck in my head. I finally managed to track down what it was called a couple of years ago, after much determined googling, but I still haven't had time to buy it and reread it.
I was particularly distressed by 'The Grip of Winter', in which all of the animals are either struggling to survive or are hibernating. Serious stuff for a young mind.
7) 'Watership Down' by Richard Adams
Luckily
I didn't watch the film of 'Watership Down' when I was younger, but I was still moved by the struggle of the bunny narrators and disgusted by the humans who would dare to build on their land.
6) 'The Giraffe and the Pelly and Me' by Roald Dahl
It's just so silly, how could you not love it? I loved animal stories, and I loved crazy hilarious adventures, so this was a great combination - my only complaint was that it was far too short!
5) 'The Magic Faraway Tree' by Enid Blyton
I had to choose at least two Enid Blyton books, because I can remember obsessively purchasing everything that she wrote when I was younger. 'The Magic Faraway Tree' sticks in my mind because it was one that I read a couple of times - I just didn't want to let the characters go!
4) 'The Tail of Emily Windsnap' by Liz Kessler
I'm still obsessed with mermaids and sirens today, and that all stemmed from Liz Kessler's amazing book. I only ever read the first installment in what I recently found out is a six book series: I think I need to catch up!
3) The Goosebumps series by R. L. Stine
I remember going to the library and reading every single Goosebumps books that they had, which - at the time - felt like millions. I'd love to buy them all and reread them, because I don't think the charm of these books will ever disappear. I didn't watch the film because I was apprehensive about it, but I'll give it a try eventually.
2) 'The BFG' by Roald Dahl
I know I read a lot of Roald Dahl books when I was younger - he was probably my favourite author! - but the only one other than 'The Giraffe and the Pelly and Me' that I can viscerally remember is 'The BFG', and I remember being head over heels in love with the gentle giant. With the film just being released, I need to reread it so I can fully appreciate it on the big screen.
1) The Warrior Cats series by Erin Hunter
New installments in the Warrior Cats series are still being released today, and while I'm not buying them as they're released I'm planning on bulk buying when (if?) it finishes. The dramatic adventures of the four clans of cats and the house cat who inadvertently joins them were my absolute favourites as a child.
I hope you enjoyed this Top Ten Tuesday! What were your favourite books as a child?