(Top Ten Tuesday was created by
The Broke and The Bookish
!)
After seeing
this article on The Guardian
earlier this week, classics have really been playing on my mind. I'm a book blogger and I work in a library, so oftentimes people assume I've read literally everything (spoiler alert: I haven't YET) so they'll ask me what I thought about a book, and when I say I haven't read it - awkward silence complete with tumbleweeds.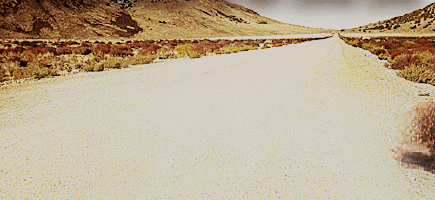 Never ending tumbleweeds...
So anyway, because this is the freebie week on Top Ten Tuesday, I thought it was the perfect time for me to talk about the ten books I feel constantly pressured to read - not necessarily classics, but definitely well-known books - and why I'm probably never going to read them, so you should STOP ASKING!
10) 'The Luminaries' by Eleanor Catton
I bought 'The Luminaries' and I was so excited about it - I can't even remember why now! - but it's just so long. Beautiful, though, and with a wonderful concept. It also seems to be one of the only Man Booker winners that really retained its popularity.
9) 'Lord of the Flies' by William Golding
A group of young children get stranded on an island, start worshipping a rock and end up beating someone to death with it. Or, at least, that's what I can gather happens based on the things I've heard. I don't think the book can be as exciting as I'm imagining, so I'm leaving 'Lord of the Flies' alone so that I can't be disappointed.
8) 'Crime and Punishment' by Fyodor Dostoyevsky
If I want to read about 'Crime and Punishment', I can read any of the recent crime books or legal thrillers being published. They normally have really snappy, attention-grabbing titles, too: I mean the name of this one must give away the entire plot, if there's a crime and then a punishment.
7) '50 Shades of Grey' by E. L. James
First of all erotica = not my thing. Second of all, little old ladies recommending it to you = shudder, shudder, I think I want to die right now.
6) 'Pride and Prejudice' by Jane Austen
"You must have read 'Pride and Prejudice', of course... Oh, you haven't? So, you uneducated peasant, what Austen have you read? Three quarters of 'Emma'? My dear, that doesn't really count."
Yes, me, I understand that three quarters of 'Emma' doesn't really count as reading an Austen novel, but I couldn't claw my way any further into it. You're talking to the girl who groans with boredom just through the adverts of 'Downton Abbey' - you really think I can deal with this shit in book form?!
5) 'Gone Girl' by Gillian Flynn
I was really interested in 'Gone Girl' before all of the furore surrounding it a couple of years ago. Since then I couldn't really give a damn. I know, blasphemous, right?! But it just seems to be that it's a book about relationship drama that's veiled as a thriller - doesn't sound so thrilling to me.
4) 'To Kill A Mockingbird' by Harper Lee
Everyone says that you need to read 'To Kill A Mockingbird' in your life, but it has never appealed to me. I can't say why: I've picked it up a few times and read the first few pages, but then I start to yawn and promptly fall in to a very deep sleep. Not that I'm blaming the book for that, though...
3) 'Wolf Hall' by Hilary Mantel
Well, any Mantel book, really. Just because you're a Man Booker Prize-winning author, doesn't mean I have time to read a book that's the size equivalent of three bricks stuck together.
2) 'The Hitchhiker's Guide To The Galaxy' by Douglas Adams
Don't get me wrong, this book looks like it will be a lot of fun, and it's only really short - I could read it in a day! I just don't have the inclination to. I'm not sure why: I like space, I really do. I just don't think I like space enough.
1) 'Interview With A Vampire' by Anne Rice
"Alyce, you like vampire books, have you read this one? No? But you've seen the movie right? No? Why not! It has vampires, see! VAMPIRES!"
I would have read 'Interview With A Vampire' about six years ago, if I was going to. I bought it, I was all prepared to read it, but something stopped me. Now I struggle with vampire books (well, for the most part) and this is one that I just can't see myself getting around to.
The same can be applied to the Sookie Stackhouse/True Blood series of books by Charlaine Harris, and the Argeneau Vampire series by Lynsay Sands.
Phew! That felt like a never ending list, filled to the brim with never ending tumbleweeds.
If any of you still feel like talking to me after seeing all of those books that I haven't read, why don't you comment down below with some of the books you're never going to read? I promise I won't judge you! (Okay, maybe just a little).
Also, if you've read any of these books, would you recommend them and why? You just might change my mind and make me reconsider one of these little guys.