*Warning: this book contains rape triggers*
How do you heal from your past when you're still trapped within it?
I lost myself the night of the party. Just like that, my innocence and my sanity were torn away.
I would like to say that time heals all wounds, but it doesn't. And I would like to say that falling in love is what rescued me, but it wasn't. Nobody told me what to expect in the coming days and weeks and months after conceiving a rapist's child. Years later, my wounds are still just as fresh as the night they were made. It would be so easy to disappear and allow the memories to consume me.
But that's the choice, isn't it? To live instead.
I was a little bit apprehensive going into 'The Choice', because rape is such a sensitive issue. Sometimes authors just don't deal with it properly, and it comes off as cheap and unemotional - just a gimmick to sell more copies of their novel - but I'm happy to say that the topic is not used like that at all in this novel.
We follow May, from the night before the party where she gets raped to a place four years down the line from the incident. The rape occurs at the very start of the novel, just two or three chapters in, so we don't get to know her character at all beforehand; our perspective of her is only shaped after the life-changing event that turns her world upside down. This does mean that some of the scenes where she's reminiscing over the loss of her old self and the change of her personality aren't as effective as they could have been if her back story had been developed a bit more before. On the other hand, the emotion following the rape is so raw and realistic - the imagery is heart-breakingly powerful - that you can't help but empathise for her character, even if you didn't know her before.
Despite the fact that the book focused on such dark and serious subject matter, I really did find myself enjoying Allison J. Kennedy's writing style. The beginning of the novel really wasn't my cup of tea, because the speed of the plot development just made it all seem a bit rushed, but once May's character was developed properly I definitely started appreciating her voice and her mature thought processes throughout the entire ordeal. The inclusion of Alex, her love interest, didn't hurt either - he was such a sweetheart that you really did know that she could trust him, and it wasn't written in a shallow way which was impressive. But what I really liked about Allison's writing is that she managed to write poetry (in the form of one of May's school assignments) and lyrics (as Alex is a musician, and demonstrated his talent to May) without either of them coming across as corny or badly written. Allison has a talent with imagery and pace that made these two pieces of writing stand out from the rest of the novel, and I'm very interested to see if she writes any more poetry in the future, because that's definitely something I would read.
I don't want to give away anything about the rest of the book, because I want you to follow the twists and the turns for yourself as they develop - just know that despite the subject matter this is rather an enjoyable read, which is something I didn't envision myself saying. May's character is brilliant - level-headed and admirable - and she definitely stands out from the crowd of YA protagonists who freak out and over-react about less serious issues that they have going on.
This definitely wasn't my favourite read of this year, but it was much better than I thought it would be. If you think it would trigger you in any way I'd definitely avoid staying away from it - it's not worth hurting yourself any more - but if you've been in this situation and are looking for hope that there's a light at the end of the tunnel, this book could do that for you.
If you're interested in reading 'The Choice' you can purchase it on
Amazon US
or
Amazon UK
.
To celebrate the release of 'The Choice', I'm pleased to welcome Allison to my blog to talk about her favourite books. I'll pass you over to her now...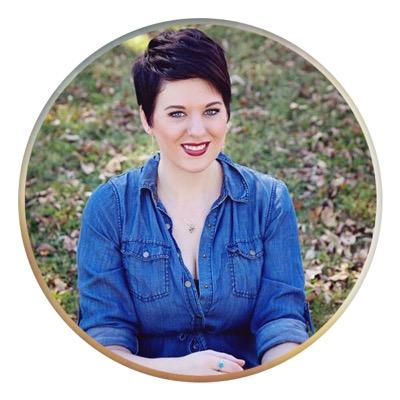 Thank you for having me! As an author and a lover of books, it's almost impossible for me to choose only ten to add to my favorites list. But I would say these are the ones that I either revisit often, or that impacted me at the time I read them.
'Jane Eyre' by Charlotte Bronte

'Pride and Prejudice' by Jane Austen

'Little Women' by Louisa May Alcott

'The Horse Whisperer' by Nicholas Evans

'Hero of Lesser Causes' by Julie Johnston

The Hunger Games trilogy by Suzanne Collins

The Shiver trilogy by Maggie Stiefvater

'Redeeming Love' by Francine Rivers

The Mark of the Lion series by Francine Rivers

'If I Stay' by Gayle Forman
I definitely agree with most of Allison's choices - my best friend and I have both re-read the Shiver series more than I can count, and Maggie even told my friend that her books looked like they'd been run over! I'm embarrassed to say that I haven't actually heard of a few of the books that Allison picked, but I'm definitely going to check them out.
I'd like to say a huge thanks to Patchwork Press, for inviting me on to this blog tour - they're such an excellent publisher and I've never felt disappointed with one of their releases, so I'm so proud to keep working in conjunction with them.